Cheap Eats: Street Food Around the World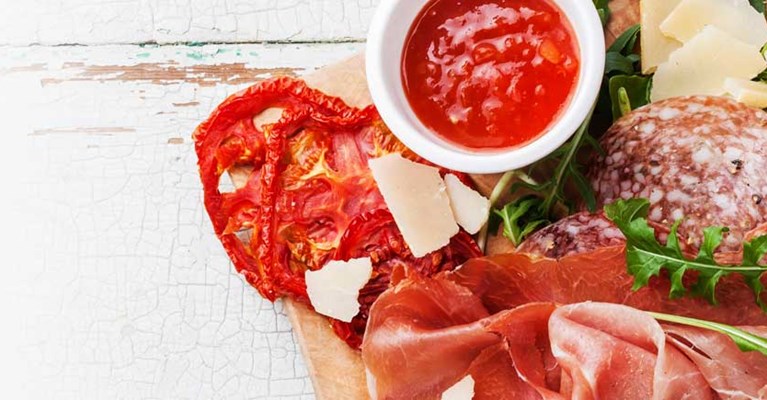 Different countries each have their own original take on street food. It's usually an authentic, cheap, and easy-to-eat option, which is perfect if you're on a budget, but still want to try local authentic cuisine.
From pad thai in Bangkok to currywurst in Berlin, here at Asda Money, we've taken a look at some of the best street food dishes from around the world.
Pad Thai, Bangkok


Pad thai is one of the most popular Thai dishes, and can be found on menus across the globe. However, to taste the most authentic version of this delicious noodle dish, you're best heading to Thailand's capital, Bangkok. A city that's renowned for its incredible street food markets, here you'll be able to find pad thai at its finest, and for ridiculously low prices too.
For those who didn't know, pad thai is made up of wok-fried noodles mixed with tamarind paste, along with shrimp or chicken, tofu, bean sprouts, and spring onions. Peanuts, chilli flakes and sugar are often added too, in varying quantities depending on the chef. At most street food stalls, dishes such as pad thai will only set you back 30 to 40 baht (just less than £1.00*). Because there are so many food markets in Bangkok, it can be difficult to choose where to go first. Chinatown is a good choice, as there are hundreds of stalls, markets and carts to choose from. Street food vendors are a lot more rustic than normal restaurants, so make sure that you eat safe by checking it's a clean and hygienic environment.

Video sourced from Travel Thirsty 
Tapas, Seville


Tapas is the name for small dishes which are designed to be shared. This way of eating is popular throughout Spain, but especially in the beautiful city of Seville. Here, you'll find an abundance of tapas bars, where the dishes are often displayed in glass cabinets and along the bar top. This is often the closest you'll get to seeing a menu, although the less traditional bars will have menus too.
Tapas dishes range from olives and king prawns, to plates full of patatas bravas (potatoes in a spicy tomato sauce). It's generally recommended to have three or four dishes per person, but this is completely up to you, depending on how hungry you are!
If you go to a Basque style bar, you'll find plenty of tiny, bite-sized portions served on plates along the top of the bar. These are known as "pinchos", which are usually tiny slices of bread topped with meat and cheese, held together by small toothpicks. After you've polished off your plate of pinchos, remember to save the toothpicks, as the bar staff will work out your bill by counting them up at the end.
If you're unfamiliar with tapas, it's recommended to keep your mind open and try lots of different things, and ask the staff for their recommendations too! The cost of dishes varies, but expect to pay between €1.00-€4.00 per pincho, and €4.00-€10.00 for the larger tapas dishes.

Video sourced from Travelwithkate
Currywurst, Berlin


Germany is well known for its delicious sausages. Especially popular at Christmas time in markets around the world, they make a great snack when you're on the go. One of the tastiest German sausage dishes is the currywurst, which is thought to have originated in Berlin in the late 1940s, thanks to a lady called Herta Heuwer. In the post-war period, she obtained ketchup and curry powder from British soldiers, which she then mixed together and poured over pork sausages.
Today, currywurst is sold by street vendors all over Berlin, usually served with French fries or a bread roll. Unlike many German sausage dishes which are kept whole in a sandwich, the sausage in a currywurst is sliced into pieces. Slather it in your choice of condiments (German mayonnaise is strongly recommended) and you're good to go! This filling snack will usually set you back between €2.50 - €5.00, depending on where you buy it.
If you fancy seeing where Herta Heuwer's original stand was, there's a plaque dedicated to her on the corner of Kant and Kaiser Friedrich Street in Charlottenburg, Berlin. The Deutsches Currywurst Museum is also worth visiting if you want to find out even more about this iconic dish! There are hundreds of vendors to choose from, but Curry 36 in Kreuzburg is especially popular if you want to eat currywurst the Berlin way.

Video sourced from CityiLIKE
Crêpes, Paris


A firm staple in the French diet, crêpes are thin pancakes that are sold by street vendors and restaurants all over the country. Paris, in particular, has many street side "crêperies", where both locals and tourists flock for a taste of this delicious snack.
Although pancakes are usually consumed as a sweet treat here in the UK, in France, crêpes are regularly served with savoury toppings too. A ham and cheese crêpe is a popular lunchtime dish, followed by one that's smothered in lemon and sugar, Nutella, or golden syrup. Elaborate toppings are becoming popular as the crêpe continues to evolve, including toppings such as salted caramel, mushrooms, goats cheese, and even vegetables.
Crêpes are traditionally made with wheat or buckwheat flour, which is then mixed with eggs, milk and butter to form a batter. When you place your order at a crêperie, you'll see this batter get spread over a very hot pan for 30 to 60 seconds, before the filling is added and it's folded up. You'll struggle to find a bad crêperie in Paris, but those served at Chez Alain Miam Miam in Marchée des Enfants Rouge are especially good, served by Alain himself. Expect to pay €3.00 - €7.00 for a takeaway crêpe.

Video sourced from Iris Rose
Wherever you go in the world, don't forget to take plenty of local currency with you if you plan to make street food a part of your holiday experience. Many of the vendors and takeaways won't accept cards, and you don't want to get to the front of the queue to find out you can't pay! Changing your money before your holiday also means you'll avoid expensive withdrawal charges at ATMs.
Asda Money offers great rates on travel money, and if we don't stock the currency you need, we can usually order it in for you. If you have any questions about Asda Money Travel Money, feel free to call us on 0800 188 4002 and we'll be happy to help.
*The above figures are provided for indicative purposes only, and are based on the exchange rate correct as of 17.00 on 21/08/2017.