Cycling All Over The World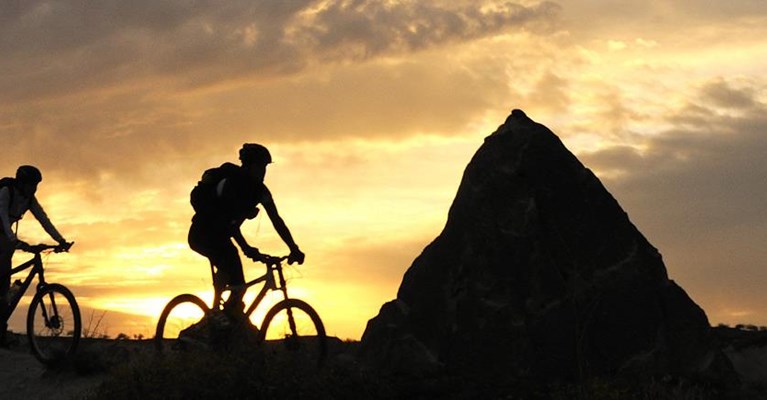 Activity holidays are becoming increasingly popular, and exploring a new country by bike has to be one of the best ways that you can experience a stunning landscape. Whether you're a cycling pro or just a beginner, travelling by bike enables you to cover longer distances compared with taking on nature by foot.

Here at Asda Money, we've picked some of the best overseas cycling breaks for those looking for some adventure and winter sun over the colder months, as well as what you can expect in way of essential preparation.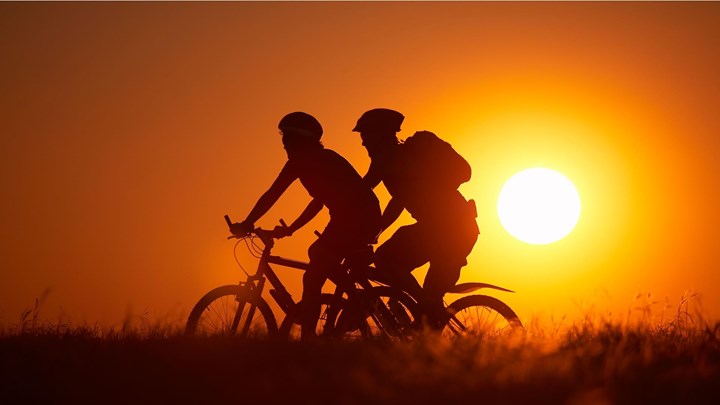 Tours


For those who are looking for a leisurely cycling holiday where you can explore a new destination, there are plenty of tours across the world for riders of all levels. Absorb the sights around you, as an experienced guide takes you to places you may not usually get the opportunity to visit, as well as passing on plenty of information about the areas.
Cycling tours usually cover at least 30 miles per day, so they do require a fair level of fitness, but thanks to this distance and the ability to hop off your bike on a whim, it's a great way to make the most of your surroundings along the way. Tour companies will typically offer bike hire, but remember to check all of the details beforehand.
Chile


If you happen to be a wine enthusiast, then a cycling tour around Chile's vineyards could be the perfect choice for you. The Colchagua Valley is renowned for being home to some of the finest New World wines, so a cycling tour around this area will offer a stunning rural backdrop with plenty of wine tasting opportunities along the way.
Saddle Skedaddle offer a 10 day Chile Wine Country Cycling Tour which departs on the 19th of March 2017. If you're also after some sun, at this time of the year the weather often reaches the high twenties.
New Zealand


New Zealand offers the ideal backdrop for a cycling holiday, complete with stunning scenery, minimal traffic, and plenty of things to see and do along the way. By booking onto a guided cycling tour, you'll be able to experience the best off-road trails which you'd more than likely not be able to find on your own. During the UK's cold winter months, it's summer in New Zealand, so it's the perfect time to enjoy cycling in the sunshine. 
If you're looking to go on a cycling tour in the North Island of New Zealand, Tread Routes offer a number of different tours, with bike hire. A variety of package deals are also available.
Morocco


Taking part in a cycling tour in Morocco enables you to fully immerse yourself in the country's fantastic culture. Just a four-hour flight time from the UK, Morocco is pleasantly warm all year around.
When you arrive, exploring the bustling city of Marrakesh before heading up into the Atlas Mountains by bike is often recommended. Once on your cycling tour, you'll experience incredibly varied and dramatic scenery, from rocky tracks to desert trails.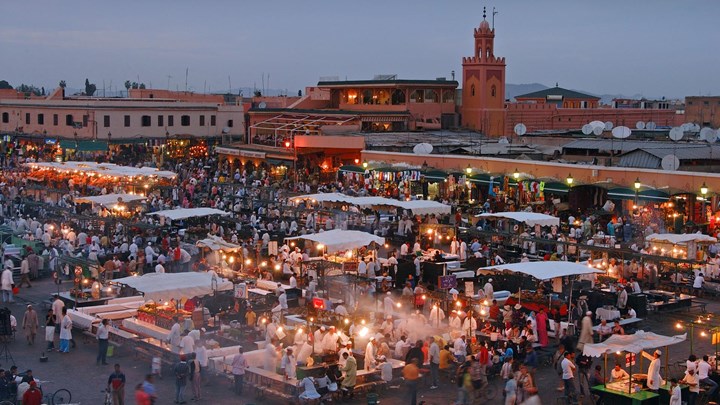 Exodus Travels offer an eight-day Atlas Descent cycling tour, which includes flights, accommodation and transfers.
Events and Challenges


If you're an avid cyclist, then why not take a break from your usual routine and challenge yourself to one of the many cycling events which are held all over the world? As well as the enjoyment of getting to discover a new country, taking part in a cycling event abroad is a fun way to keep up your fitness and raise money for charity.
Aside from the sign-up fee, major cycling events often require a minimum sponsorship amount to be raised, or a tour fee if you're self-funding. The overall cost to join up typically includes flights, meals and accommodation, however this will vary between events.
India Golden Triangle Cycle Challenge


Starting in the incredible city of Delhi, this demanding cycle challenge takes you through some of the most beautiful parts of India. You'll get to see amazing wildlife and dramatic landscapes, from deserts to forts, and even discover the magic of the Taj Mahal. The challenge ends in Rajasthan's capital city, Jaipur, and costs £365 to register. Please note, further sponsorship or self-funded costs are required. 
Cycle Vietnam to Cambodia


This gruelling challenge, which begins in Vietnam's Ho Chi Minh City, takes you through beautiful unspoiled countryside and tiny villages. Though the exotic views provide many of this journeys highlights, travelling with an organised group means your down-time is often centred around sites of interest, such as the Angkor Wat temple complex.
Signing up for this event costs £399, though further sponsorship/self-funded costs are involved.
Grand Canyon to Las Vegas Cycle


The Grand Canyon is one of the most awe-inspiring sights in the world, and during this mountain biking challenge you'll have amazing views of it in all its glory. This memorable bike ride presents cyclists with difficult climbs and rewarding long descents, with plenty of changing scenery from the colourful desert to classic western towns.
Finishing on the Sunset Strip of Las Vegas, sign up for £499 for a trip to remember.
Planning your cycling trip


Although it's always important to plan ahead for holidays in general, from making sure you've organised your travel money to packing everything you need, the nature of a cycling holiday means you have to plan even more than usual. 
Follow our handy tips to ensure you're fully prepared for your cycling adventure:


Although you might already have travel insurance, it's really important that you have

 

fully comprehensive insurance that covers for any sporting injury

 

which could occur whilst on your bike. If not, you could end up facing expensive medical costs if anything goes wrong, and not be able to claim it back. If you're planning a longer stay abroad, it might also be worth looking into critical illness cover.
Remember that you will need a certain level of fitness and ability, whether you're doing a gentle tour or something more challenging.
Cycling in warmer climates makes staying hydrated all the more important. Not only will a hotter environment mean needing to drink more water, it will also mean your body is working that much harder. Climate differences will also affect the types of clothing taken for both wind and rain protection. If you have any medical conditions, it's also strongly advised to speak with your doctor about your plans before booking.
If you're planning on taking part in a cycling tour, the touring company will often hire equipment such as bikes and helmets, but it's always advised to double check beforehand. If you're an experienced cyclist taking part in a challenge, you'll need to make sure that you have arranged your bike transport, or check that it's included within your entry fee. Remember to also pack the correct clothing and footwear to suit the event and climate.
If you have any questions about Asda Money's Travel Insurance policies, then call us on 0800 138 2373 and our team will be happy to help.
The above figures are provided for indicative purposes only, and are based on the exchange rate correct as of 01/11/2016