Discover the World's Oldest Buildings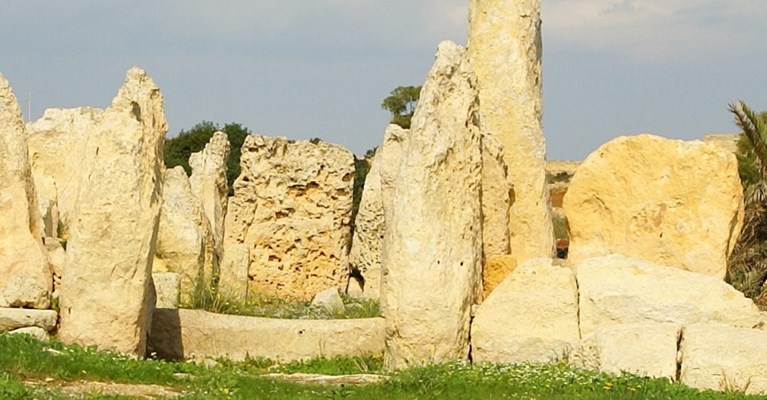 Around the world, there are new buildings being constructed every single day. As beautiful as these can be, sometimes it's nice to take a step back and admire the traditional and spectacular architecture of buildings created thousands of years ago. From temples and pyramids to crypts and tombs, there's so much to discover when on holiday.
Whether you're taking a trip to Europe or holidaying further afield, you can uncover so much history whilst you're there. Here at Asda Money, we want to take you on a journey through time by exploring some of the oldest buildings in the world.
The King's Grave, Sweden


The King's Grave in Sweden, also known as Kiviksgraven, is an incredible double burial tomb, built over 3,000 years ago during the Nordic Bronze Age. With a 250ft diameter, it's the largest known burial mound in Sweden, which is how it got its name of the 'King's Grave'. From the inside, visitors can admire the artwork along the tomb's walls. From people and animals to ships and unique symbols, you'll be amazed by some of the carvings in this interesting grave.
This ancient burial was found in 1748, when being used as a quarry. Two farmers discovered the tomb and dug it out in the hope of finding treasure. Rumours in the town spread of the two farmers finding treasure, leading to their arrest. However, they were soon released when authorities realised they hadn't found anything in the grave. A few years passed before the site was excavated by an archaeologist, after people working on the quarry discovered carvings in the rocks. When being excavated, archaeologist, Gustaf Hallström, discovered teeth, bones and pieces of bronze within the tomb.
Malmö, which is Sweden's third largest city, is the closest airport and place to stay to the King's Grave. Spring is one of the cheapest times to visit Malmö, and you can get a flight from London airports around this time for just £51.00 each way. Hotels in the city centre can cost as little as 731.49 SEK* (£64.00) per night for a double room too, so you'll have more cash to spend on Malmö's spectacular attractions.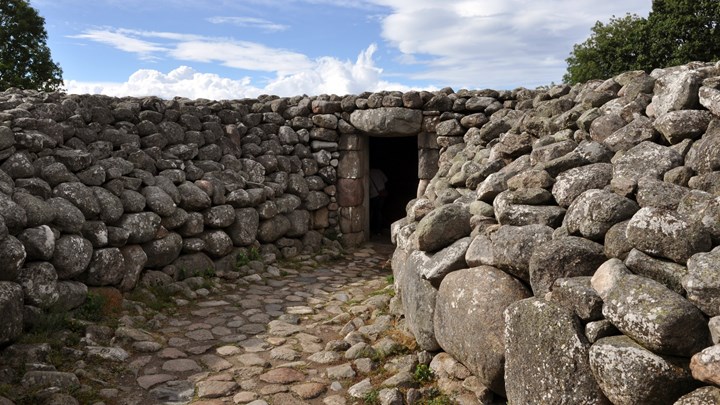 Tumulus of Bougon, France


Under an hour from the beautiful French city of Poitiers are the Tumulus of Bougon, five burial sites dating back to 4800 BC. Built over 2,000 years before the pyramids in Egypt, each site is completely different, showcasing unique Neolithic architecture in each burial mound. Today, these finds are open to the public at the Bougon Tumulus Museum, where you'll also find a range of other archaeological finds from the site.
The museum focuses on the Neolithic Period, but shows how humanity has transformed throughout time. Visitors can learn about how people lived in the Neolithic era, as well as getting the chance to see prehistoric architecture from this time. All the sites are special, but you'll be amazed by Tumulus F, the largest mound in the complex, at 72 metres in length. Whilst you're there, you'll find a range of activities to enjoy too. Test your knowledge in the Labyrinth, a maze-like quiz, where you'll be faced with a dead end with each wrong answer. Before you leave, make sure you check out the Excavation Module, which demonstrates all the stages of an archaeological dig.
You can fly to Poitiers for as little as £9.00 during spring, which is one of the cheapest times to visit France. If you want to stay in the heart of Poitier's city centre, you can get a lovely three-star hotel for around €56.67 (£50.00) per night. Poitiers is beautiful but small, so it's recommended to spend a couple of nights there before getting the train to a busier city, such as Paris, which can cost as little as €36.00 (£31.77) for a one-way ticket. If you do choose to travel to Paris after your trip to the Tumulus of Bougon, there's so much to see, including The Louvre, Notre-Dame Cathedral and, of course, the famous Eiffel Tower.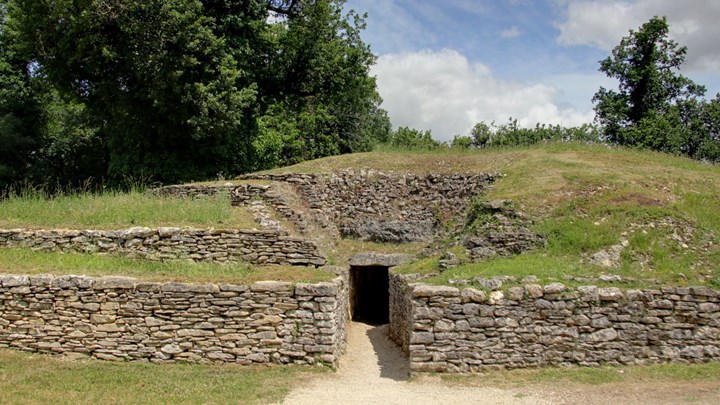 Megalithic Temples, Malta


Malta is home to some of the oldest free-standing buildings in the world, its seven megalithic temples. Believed to have been constructed between 3,600 BC and 700 BC, these temples are older than Stonehenge and the famous Egyptian pyramids.
The megalithic temples are dotted around the island, but one of the most popular is Ħaġar Qim, sitting on a hilltop overlooking the ocean. This site consists of a large, central building, and the remains of two more structures. When the site was excavated, a pillar altar, table altars and a variety of statues and figures were found. These have been replaced at the site with replicas, but the real artefacts can be found at the National Museum of Archaeology in Valletta.
Just 500 metres from Ħaġar Qim is Mnajdra, another complex of the megalithic temples. This lowest temple is believed to have been used as an astronomical observatory, whilst other temples are said to have been used as a place to keep sacrificial animals, as flint knives and rope holes were found upon excavation. 
Malta is a small island, so visiting all seven megalithic temples in one holiday is easily done. Many people choose to stay in Valletta, the capital city of Malta. From narrow streets and quaint shops, to historical sites and beautiful gardens, there's so much to see when holidaying here. Malta has lovely weather for most year, so you're likely to be greeted by sunshine whenever you visit. If you're trying to save some pennies, it's best to avoid the peak summer times as flights and hotel prices will rise. One of the cheapest times to holiday here is between April and May, when you can get flights for as little as £22.00 each way from the UK, and a lovely hotel in Valletta with a pool for around €68.00 (£60.00) per night.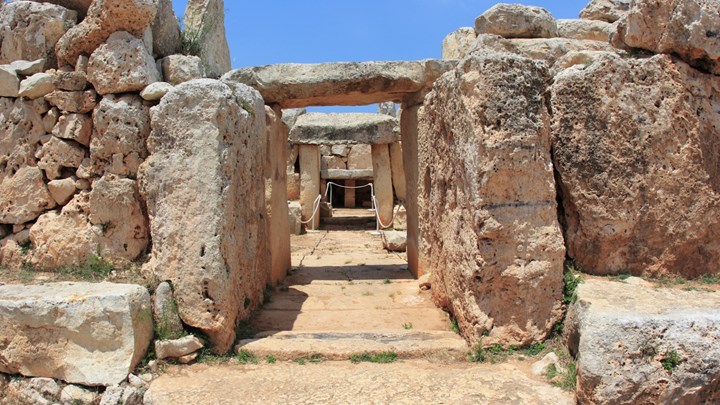 Naveta d'Es Tudons, Menorca


Menorca is a popular tourist hot-spot all year round, and it's easy to see why! From golden sands and turquoise seas to an exciting nightlife and historic attractions, there's something for everyone here. Menorca is also home to Naveta d'Es Tudons, the island's most famous burial monument and one of its most popular tourist attractions.
Thought to have been used between 1,200 and 750 BC, the tomb was only discovered in 1975. The lower chamber was used to store bones, and the upper chamber was where the newly deceased were left to dry out. When the site was excavated, many objects were recovered from the tomb, such as ceramic buttons and bronze bracelets, which can now be seen in the Museo de Menorca.
Legend has it, the naveta was built as part of a competition between two giants over the love of a girl. She asked one to make a naveta and the other to dig a well to find water, and whoever completed their task the quickest would get to marry the girl. Just as the giant building the naveta was laying the last stone, the other found water. Furious with jealousy, he threw the last stone into the well, killing the other giant inside. This is said to be why there is a stone missing at the top of the tomb.
The Balearic Islands are warm all year round, but they do get more expensive during the peak of summer. If you travel in June, before the height of the season begins, you can get a flight for as little as £38.00 each way, and a stunning three-star hotel with sea views for around €679.99 (£600) per week.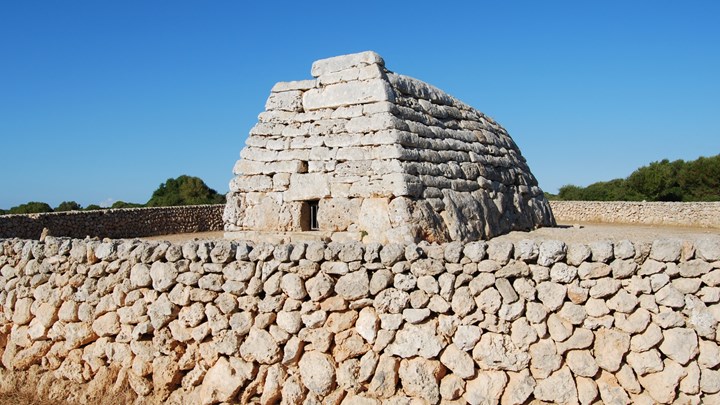 Are you looking to discover some of the oldest buildings in the world on your next holiday? If so, don't forget to sort out the essentials before you go, such as comprehensive travel insurance and travel money. Many of these ancient buildings are popular tourist attractions, meaning they can get quite busy, so it's best to be covered in case of theft or loss of valuables. Here at Asda Money, we have a variety of different cover types available, including Value, Premium and Superior.
*The above figures are provided for indicative purposes only, and are based on the exchange rate correct as of 11:00 on 16/03/2018.