Eastern Europe: This Year's Holiday Hotspot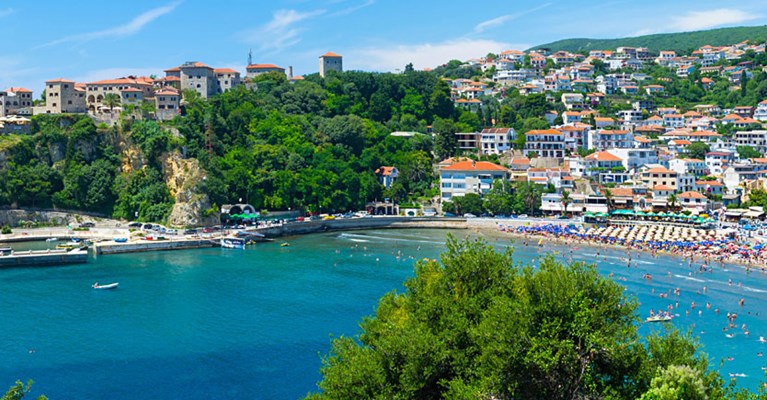 2017 has been forecasted to be the "Year of Eastern Europe", with the region experiencing a surge in popularity. This is largely due to how inexpensive the area is compared to other popular European destinations, but that's not all there is to it. When you begin to look at what these diverse countries have to offer, it's easy to see why they've experienced such a boom in tourism.
Whether you're an avid Eastern Europe fan, or have never visited before, here at Asda Money we've looked at just some of the different types of holidays which can be enjoyed there. From relaxing beach holidays to cultured city breaks, here's a taster of the experiences that can be had in this incredible area.
City Breaks:
Kraków, Poland


The city of Kraków is often referred to as the cultural capital of Poland, and it's easy to see why.  Full of castles, cobbles, and fascinating architecture that managed to survive World War Two, there's evidence that this city has been around since 20,000 BC. In fact, legend has it that Kraków was founded on the defeat of a dragon. Much like Prague used to be before the huge numbers of tourists descended there, Kraków is an excellent value alternative for a fun-filled city break.
Kraków's old town is a UNESCO heritage site, and is home to the largest medieval square in Europe, Rynek Główny. Although it's tempting to sit in the square watching the world go by whilst sipping on Polish beer, there are plenty of places to explore first. From Wawel Castle, to the remnant synagogues in the former Jewish Quarter, Kraków is a city that's full of history and culture.
This city gets even livelier at night, with hundreds of restaurants, bars, and clubs to choose from. Despite the beauty of the old town and whole host of things to do, prices in Kraków remain remarkably inexpensive, especially when compared to other popular city break destinations such as Berlin and Barcelona. The currency used is the Polish Złoty (PLN), which usually has a much better exchange rate than the Euro. Together with Kraków's extremely low cost of living, it's ideal for those travelling on a tight budget.
Kraków has hot summers and cold winters, but it's equally beautiful all year round. Flights are available from most UK airports, and start at just £70.00 in the peak summer months. Three-star hotels and apartments can be found from just £30.00 per night, and you can be sure that your spending money will go a long way when you get there.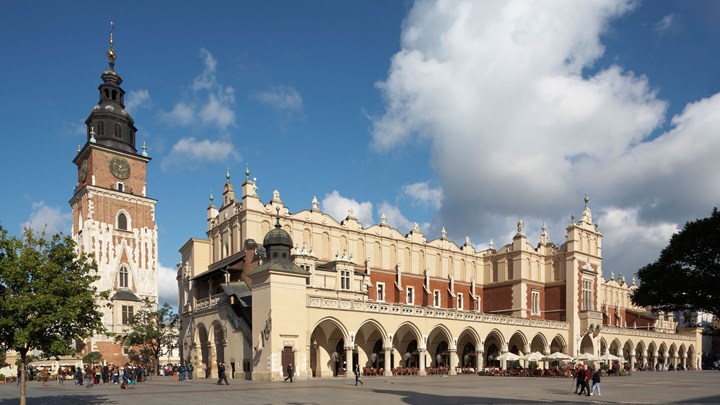 Beach Holidays: Budva Riviera, Montenegro


Located next to the Adriatic Sea, the country of Montenegro is a Balkan beauty complete with stunning beaches, amazing scenery, and a great variety of both lively and more peaceful resorts. When compared to the high-rise buildings and packed beaches of the Costa Del Sol in peak season, Montenegro really is the perfect Eastern European alternative, with a cheaper price tag too.
The Budva Riviera is the place to head if you're on the hunt for a spectacular coastline, which is home to both picture-perfect beaches and cosmopolitan towns. Kotor Bay's dark blue waters and mountainous backdrop is often compared to the Norwegian Fjords, whilst the nearby Bajova Kula Beach is popular with both holidaymakers and locals alike.
If you're wanting to stay somewhere more central, the town of Budva has the perfect mix of old and new. Medieval towers and battlements, complete with cobbled streets, are combined with a stylish modern waterfront, where you can find restaurants and bars aplenty. With short winters, and sunny, dry summers, the Budva Riveriera offers something for everyone when it comes to a holiday destination.
Apartments with a pool in Budva start at around £40.00 per night in peak season, and budget airlines have increased their flights to Tivat Airport, resulting in the area becoming more accessible than ever. Flights in July start at around £150.00, and most people find that the cost of living is much cheaper than other European countries.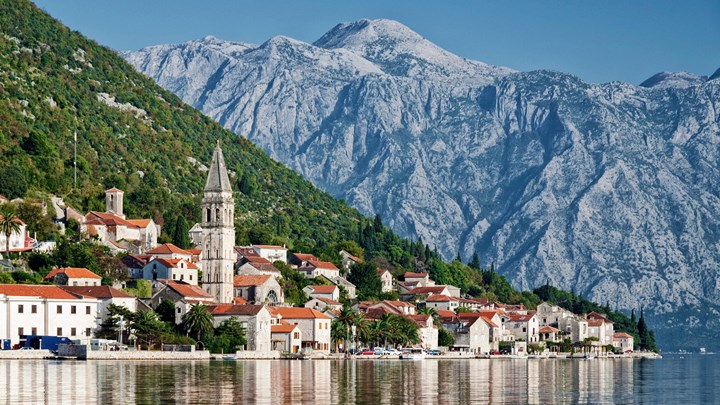 Mountains and Lakes: Julian Alps, Slovenia


If you're looking for the feel of a Swiss Alpine resort or the Italian Lakes at a fraction of the price, then the Julian Alps in Slovenia could be the perfect holiday destination for you. This stunning region is home to the famous Lake Bled, which is undoubtedly one of the most picturesque lakes in Europe. The crystal clear blue waters, enchanting island, and castle perched on top of the cliffs provide the perfect backdrop for this fairy-tale setting.
Slovenia's one and only national park, Triglav, is also located in the Julian Alps. The beautiful rocky mountains are perfect for hiking, biking and leisurely strolls in summer, and when the snow comes in winter, the area is fantastic for skiing and snow sports. The landscapes are spectacular, complete with waterfalls, gorges, rivers, streams, and creeks, all overlooked by Mount Triglav, the tallest Slovenian peak.
Although nature and landscapes are what the Julian Alps are renowned for, historic towns such as Kamnik and Radovljica are also perfect for exploring. Slovenia's capital, Ljubljana, is just a 75-minute bus journey away from Lake Bled, with plenty of regular trains running too. If you're looking for more of a city break, with the chance to visit Bled for just a day or two, then Ljubljana could be the ideal base.
Slovenia uses the Euro, but is known for being good value for money compared to other areas of Europe. A pint of beer will set you back just €3.00 (£2.60)* and dinner for two in a mid-range restaurant will cost around €30.00 (£26.00)*. Flights to Ljubljana in July start at just £90.00, and are much cheaper out of season if you fancy seeing this beautiful country in Autumn or Winter.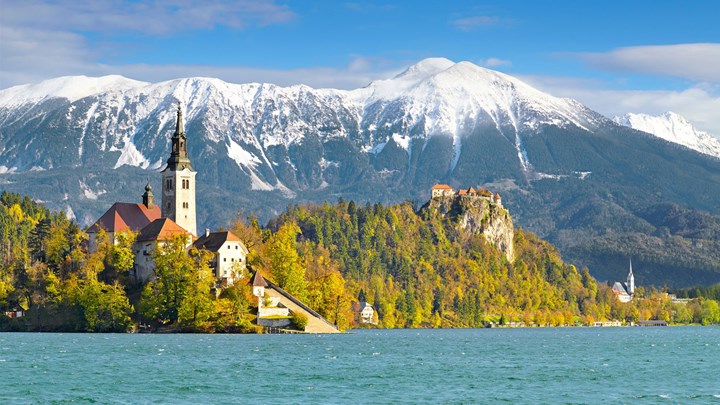 Wherever you end up travelling to in Eastern Europe, don't forget to ensure you've got comprehensive travel insurance before you depart. This way, you're covered in case anything goes wrong whilst you're abroad.
Asda Money offer great rates on travel insurance, with three levels of cover available. If you're only going on a short city break and don't intend to travel much throughout the year, then single trip cover will probably be fine. However, if you usually go abroad a few times a year, then our annual multi-trip cover will most likely work out at better value.
Don't forget to arrange your travel money before you travel. For more information on the latest exchange rates, check out the handy calculator on our Travel Money page.
The above figures are provided for indicative purposes only, and are based on the exchange rate correct as of 28/03/2017