Exciting Expedition Holidays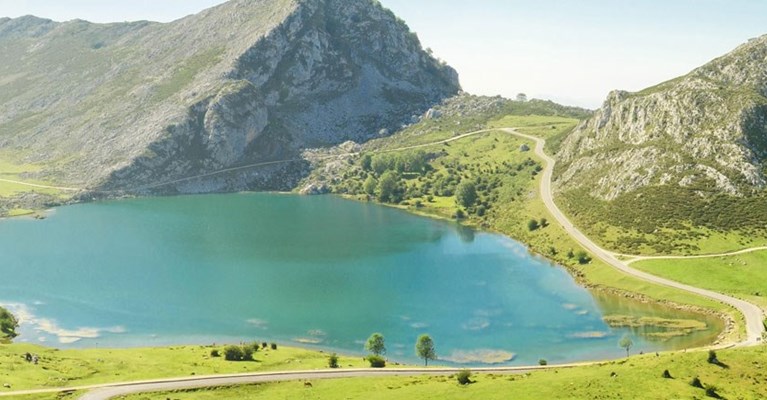 If you see yourself as the adventurous type, then an expedition holiday could be the perfect get-away for you. Whether you enjoy cycling, climbing, or hiking, there are many beautiful destinations around the world which you can explore and discover. Adventure holidays are often guided by an expert, so whether you're a beginner or a little more experienced, you have the opportunity for someone to offer you a helping hand along the way.
With a wider choice of spectacular surroundings, historic sites, and generally beautiful weather, it's no surprise that people choose to go abroad for expedition holidays. Here at Asda Money, we've picked some of our favourites, so you can explore a new country on your next adventure.
Hiking Holidays


The Amalfi Coast, Italy


If you're new to hiking holidays, then this trek along the beautiful Amalfi Coast is a must. Not only does this eight-day trip take you on a route through Mediterranean mountains and picturesque towns, but you'll also get the chance to see the fascinating ruins of Pompeii.
During the trip, you'll be able to walk to the top of Monte Tre Calli and take in the breath-taking views. The route also includes the famous Amalfi Cathedral, a trip through the National Park Valle delle Ferriere, and walking up Mount Vesuvius. You'll complete the expedition with one of the world's greatest walks; the 'Path of the Gods'. This route for beginners can be booked from £849.00 per person, including flights and accommodation. Summer temperatures can also make these walks a lot more strenuous, so it's best to do it in the cooler Spring weather.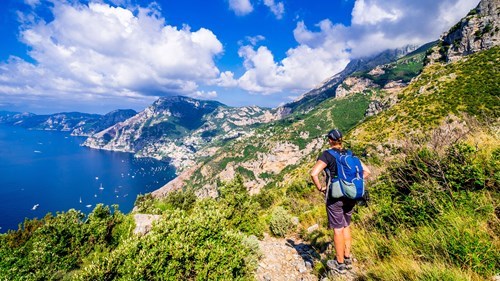 Picos de Europa, Spain


If you're a little more experienced when it comes to adventure holidays, why not take a hike among the beautiful peaks and spectacular gorges of Picos de Europa; a range of mountains in Northern Spain.
For seven days, you can explore Spain's third-highest mountain range, whilst taking in beautiful panoramic views. The week will include an ascent to Pandescura peak, giving you spectacular views of the Western Massif. You'll also get to take part in one of the most popular walks in Spain, the Cares Gorge walk, as well as seeing the sights of one of the classic viewpoints of the Picos; the Summit of Peña Main. Within the week, you'll also get a free day to yourself, where you can go and enjoy other activities, such as caving, canoeing, or a trip to the coast.
The terrain and tranquillity is what makes this route idyllic for hikers, and it's available from just £899.00 including flights and accommodation. To enjoy the trek to its full potential, it's advised to visit in May or June, when the landscape is in full bloom, and the summer sun hasn't yet arrived. If you're lucky, you might even get to spot some wildlife along the way, with golden eagles, bears and wolves regularly spotted in this incredible area.
Cycling Holidays


The Danube Cycle Path, Germany and Austria


If you've never been on a cycling holiday before, then the Danube Cycle Path between Passau and Vienna is the perfect place to start. On your journey from Germany to Austria, you'll pass through wooded valleys, beautiful green landscapes, and historic towns. The expedition will also take you alongside a stretch of the longest river in the EU, the Danube.
Once you've received your bike, your journey along the cycle routes can start, and it won't take long to understand why this trail has been named one of Europe's most famous cycling paths. As well as the beautiful views, you can also learn about the historic sites along the way, including The Fischermuseum, the Mauthausen Memorial, and Neuer Dom; the largest cathedral in Austria.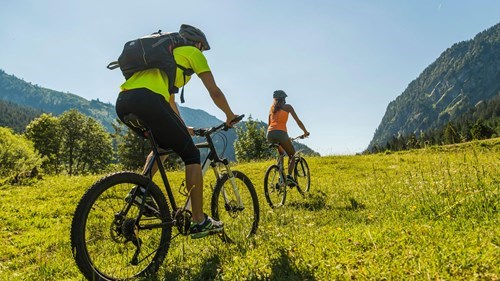 Available to book from £560.00 including accommodation but excluding flights, this is the perfect route to take on your first cycling holiday. There are also a few stops along the way where you can go for a dip in the river, so don't forget to pack your swimming gear. This easy route is self-guided, meaning you can travel at your own pace and stop off wherever you desire.
Lanzarote and Fuerteventura, Canary Islands


If you're wanting to enjoy a bit of winter cycling, but don't fancy battling Britain's unpredictable weather, this unique two island cycling holiday in the Canary Islands is perfect for you.
You'll get the chance to visit Mirador del Rio, one of Lanzarote's most famous viewpoints, whilst travelling from coast to coast through one of the world's best wine regions. Cycling up Timanfaya National Park's famous 'Fire Mountains' will also be a highlight of the holiday. These beautiful sights are followed by a journey through Fuerteventura's most rugged landscape, the Betancuria Massif.
Both islands are well-known for beautiful weather all year round, so you can take part in this expedition at any time of year. The cheapest time to travel to Lanzarote is around March, when a flight costs as little as £22.00. This eight-day trip is perfect for those who have more experience when it comes to cycling, as the journey includes road cycling, volcanic landscapes and coastal paths, covering over 70km every day.
Climbing Holidays


Todra Gorge, Morocco


Todra Gorge is possibly one of the best places in the world to learn rock climbing. The gorge is surrounded by walls which are over 300 metres high, and there are more than 150 secure, bolted routes for you to choose from.
The journey begins by crossing the spectacular Atlas Mountains, driving through majestic landscapes and historic villages. An expert climber will be there to guide you on where is best to climb according to your interest and ability, meaning it's not a problem if you need to learn from scratch.
As well as climbing, you'll also discover the true magic of Marrakech, by mixing with the locals and enjoying family-style dinners, created using local produce. For a cooler climate, the best times to visit are September to November and February to May, with flights costing as little as £27.00 each way. This exciting six-day expedition is available from £447.00, including accommodation, however it does fill up fast, so make sure you book in advance.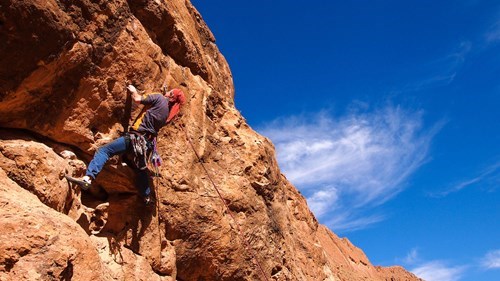 Costa Blanca, Spain


Costa Blanca's sparkling blue seas and white beaches set the perfect backdrop for a climbing holiday. Home to some of Spain's most exciting and challenging rocks, Costa Blanca has a variety of crags and rocks that are suitable for many different abilities. With an average of 300 days of sunshine every year, there's no surprise that it's well-known as one of the best rock-climbing destinations in Europe.
If you're looking for a climbing holiday but can't get a full week off work, don't worry. From £449.00 per person including accommodation, there are a number of long weekend climbing holidays in Costa Blanca, perfect for a short adventure getaway. Although you can climb here at any time of the year, flights are cheaper in April and early May, starting from £18.00 each way from London Airports.
Before going on any expedition holiday, make sure you check details about any essentials that you may need to provide yourself, such as climbing equipment. Adventure holidays can be dangerous, so don't forget to buy your travel insurance beforehand, and double check that you have the correct medial protection to cover any potential injuries. 
The above figures are provided for indicative purposes only, and are based on the exchange rate correct as of 16/02/2017