February Half Term Fun Abroad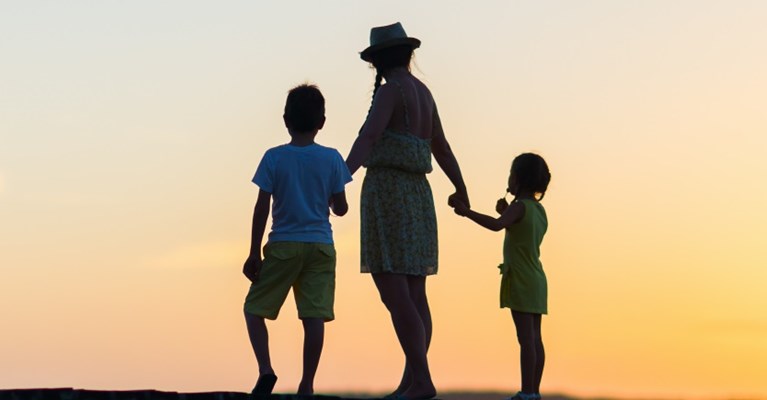 February half term is the perfect time for a holiday abroad with the kids. The excitement of Christmas is over and work is back in full swing, so now you're ready to relax and have fun with the whole family. Despite the school holidays being an expensive time to travel, there are plenty of deals to some amazing destinations available.
Whether you're looking to stay in Europe or jet off somewhere further afield, there are so many fantastic holiday hot spots where you and your children can let off some steam on a family getaway. Half term across the UK falls between the 12th to 16th or the 19th to 23rd of February this year, so here at Asda Money we've taken a look at the best destinations to visit abroad.
Tenerife, Canary Islands


The Canary Islands are a popular choice for holidaymakers at all times of the year, due to their warm temperatures throughout the different seasons. The island of Tenerife is a particular favourite for a family holiday, as there are plenty of fun-filled attractions and activities to enjoy.
A great place that all ages will love is Siam Park. Known to be one of the best waterparks in the world, there's everything you could possibly want here, from utter relaxation to thrill-seeking rides. Adults can sit back and unwind on the lazy river, whilst kids go off to enjoy the many different slides, such as the Jungle Snake, the Volcano and the Naga Racer. If you have any daring teenagers with you this half term, they have to try the Tower of Power. The slide soars nearly 30 metres high, and reaches speeds of up to 80km per hour, so it's not for the faint-hearted. You'll even pass through a huge aquarium filled with sharks and rays on the way down!
Another fantastic attraction in Tenerife is Loro Parque, a 33-acre zoo packed full of wonderful animals. From dolphins and penguins to gorillas and tigers, little ones and adults alike are bound to have a fantastic day out here. To save money, you can get a twin ticket for both the zoo and the waterpark from just £37.00 for kids and £53.00 for adults, meaning you'll have more to spend on the rest of your holiday.
Flights during the half term dates will cost around £44.00 each way from London airports. There are also plenty of package holidays available in Tenerife, such as an all-inclusive holiday, which includes flights, hotels, food, drink and transfers from around €661.10 (£580)* per person for a week. Some travel providers even have a 'kids go free' policy, so be sure to look out for that during your search.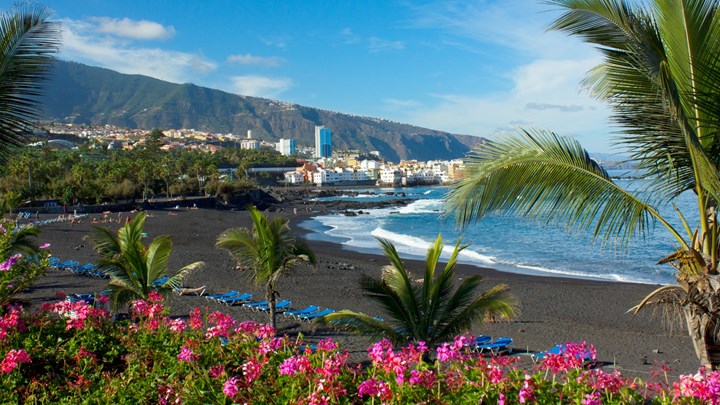 Orlando, Florida


If you're looking to travel a little further afield this half term, there's no better destination to visit than Orlando, Florida. Home to over a dozen theme parks, a range of water parks, the World of Harry Potter and so much more, there's a never-ending list of family-fun in this exciting city.
One of the main attractions in Orlando is Walt Disney World, which is the most visited vacation resort in the world. Covering over 27,000 acres, it really is a magical place where dreams come true, no matter what age you are. There are four theme parks, two waterparks, two entertainment districts and nearly 60,000 cast members performing as some of your favourite Disney roles.
Of course, prices will peak during half term holidays, but there are many ways you can save money, one being a 7 Day Ultimate Ticket. Purchasing a package ticket will give you unlimited access to the six parks, as well as other exciting attractions around Walt Disney. The 7 Day Ultimate Ticket will cost from $514.54 (£369) for children and $542.43 (£389) each for adults.
Another way to save money is to book flights and hotels separate, or to stay at hotels that aren't a part of the famous resorts. If you're going during February half term, you can get flights for around £200 each way from London Airports, and there are many hotels close to the theme parks that cost as little as $845.02 (£606) for seven nights for a family of four.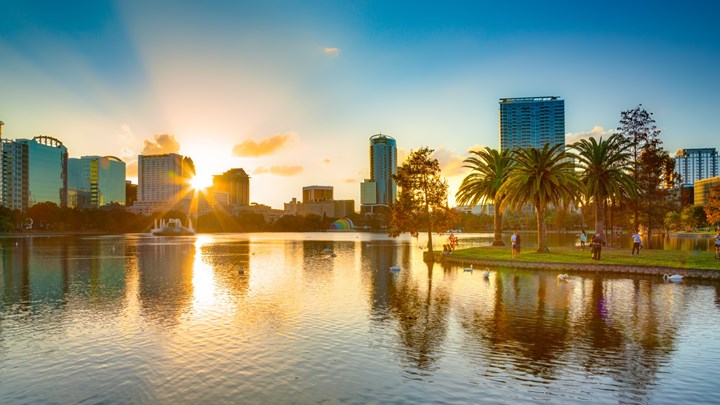 Copenhagen, Denmark


Just because it's half term, it doesn't mean you have to go away for the full week, and there are plenty of destinations in Europe that are perfect for a short city break. One place that might surprise you is Copenhagen, packed full of exciting activities and attractions for children and adults. From the world's prettiest theme park to a range of marvellous museums, there's more than enough here to keep you entertained for days.
A great place to visit is Experimentarium, a marvellous hands-on science museum providing educational fun for all ages. Located just 10 minutes from Copenhagen's vibrant city centre, there are two floors with over 16 interactive exhibitions to explore. Discover the Tunnel of Senses, where you'll learn all about sound, touch, smell and sight, before heading to the Energy Zone where you can experiment with a range of power sources and learn all about your own energy consumptions.
Copenhagen is also home to the world's oldest amusement park, Bakken. At 431 years old, there are rollercoasters, Ferris wheels and plenty more to enjoy, as well as beautiful surrounding woodland filled with 400-year-old trees and an array of rare wildlife. If you're a fan of the outdoors, a trip to Frilandsmuseet is a must. As one of the oldest and largest open-air museums in the world, there's so much history to unearth on a visit. Spread across nearly 90 acres of land, there are farms, mills and houses on show that have come from all over the world, ranging from 1650 to 1940. On a tour of the museum, you'll see how people ran farms many years ago, how the rich and the poor both lived, as well as seeing how children worked and played 200 years ago.
One of the best things about Copenhagen is that it's extremely cheap to get there, and you can get a flight from as little as £9.00 each way! It's also not expensive when you're there either, and you can get a hotel in February in the city centre for about 848.18kr (£100) per night for a family of four.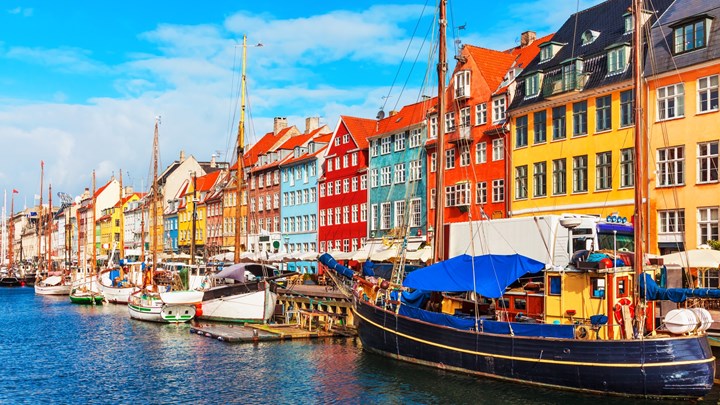 Are you looking for a last-minute February half term holiday? If so, don't forget to sort out the essentials before you go, such as comprehensive travel insurance and travel money. Travel insurance is vital for any holiday, no matter how far you're travelling, and here at Asda Money we have a variety of different cover types available. These include Value, Premium and Superior, covering you for cancellation, personal accident and much more.
*The above figures are provided for indicative purposes only, and are based on the exchange rate correct as of 17:00 on 22/01/2018.