Holiday in the UK
Benefits of a staycation in 2021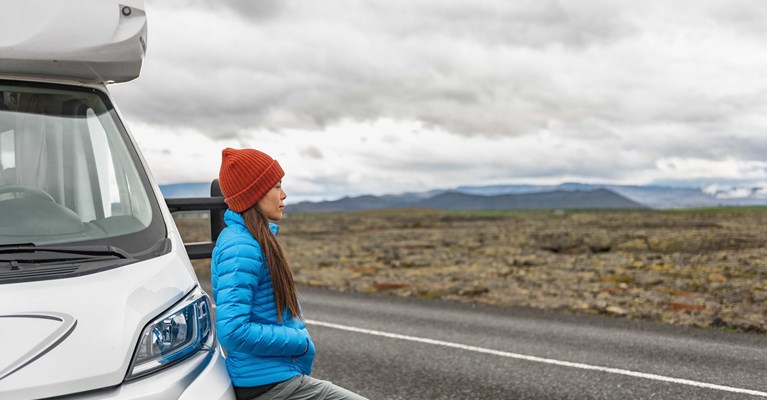 In 2019, 40.9million tourists visited the UK to take in our historic culture, walk our picturesque landscapes and well, enjoy everything else our green and pleasant land has to offer. And yet in the same year, we left our shores to enjoy a holiday elsewhere 58.7million times.
Under the current quarantine and lockdown restrictions due to the global coronavirus pandemic, more and more people are considering a UK staycation, and with all the benefits our nation has to offer, it's surprising we aren't all putting up our windbreakers locally every year!


You can keep better track of your spend

Holidaying at home not only saves you money on the standard costs of travelling abroad (flights, cash withdrawals, exchange rates etc), you also benefit from knowing the value of your money and what that can get you. Having confidence in your spending and prior knowledge of how much everything costs is the easiest way to stick to a budget and not something we're always aware of when we travel to other countries.

You can stay connected

One of the main things we often worry about when we go abroad is emergencies. What if you can't get in touch with a loved one because of the time zone, or poor internet connectivity, or phone signal? And you have to take into account how long it could take you to get home if something did go wrong. A staycation removes these concerns and allows you to relax in the knowledge that home is only a car journey away.

You can go at your own pace

Sometimes holidaying abroad can lead you to feel like you're not always in charge of your own experience. Queuing through customs, having your luggage amount limited, endlessly wandering around duty free waiting for your plane to board. If you stay in the UK, you don't have to worry about cramming all your toiletries into a small clear plastic bag. You don't have to wait for your suitcase to trudge its way around the carousel! You decide the pace of your holiday, you're in charge of your well-earned break.
There are obvious benefits to having a staycation. But once you've decided to rediscover the UK, where do you go? What type of holiday can you have?

UK Countryside to Visit

The UK has some of the most idyllic countryside in the entire world. Whether that's the chocolate box villages of the Cotswolds or the Yorkshire Dales, or the dramatic lakes and hillsides of Cumbria, North Wales and the highlands – there's a view for everyone to discover. (Top tip: The British countryside is ideal for camping, and many campsites are re-opening across the country now!)

UK Seaside to Visit

From the golden sands of Cornwall and Devon to the nostalgic charm of the northern coastal towns, no one quite does the seaside like the UK. You could investigate the mysteries of Whitby Abbey, sample the rock of Brighton or climb the stairs of Blackpool Tower. Wherever you decide, there's a bucketful of options and something for everyone on the coast. (Top tip: Visiting seaside destinations doesn't have to be just a day trip as hotels and B&Bs across popular areas are now opening their doors again, so it's the perfect time to extend your staycation and spend more time exploring what our coastline has to offer.)

UK Cities to Visit

If your idea of a holiday involves exploring new cities with top restaurants, cafes, museums and attractions, then the UK has all that and more. Galleries, attractions and heritage sites offer heaps of culture to indulge in. From the popular go-to cities of Liverpool, York and Edinburgh to the less-obvious destinations such as Durham, Hull or Belfast – you don't have to travel far to enjoy a fun-filled city break. 
Much of the UK is now opening up its doors again to tourists, but do make sure you check before you travel if there are any local lockdowns in place that may disrupt your plans or mean you can't visit.

Insurance cover is still important – even on a staycation

You may not be aware that you can still get travel insurance cover, even if you're holidaying locally. Having travel insurance for UK travel in place can cover you for loss of money, delayed or cancelled transport or accommodation and even damage to valuables. You won't normally need medical travel insurance for the UK, but most importantly in the current climate, a UK travel insurance policy can cover you for cancellations related to coronavirus. Buy the best travel insurance in the UK for your situation as soon as you book your getaway, so you're covered from the moment you book should anything go wrong, even before you head off on your trip. Get a quote for annual or single trip travel insurance with Asda Money. 
And don't forget if you're driving on or to your staycation, ensure that you have sufficient breakdown cover too. Take a look at our cover options with UK Breakdown Cover from only £78 a year.