How to Handle Tourist Traps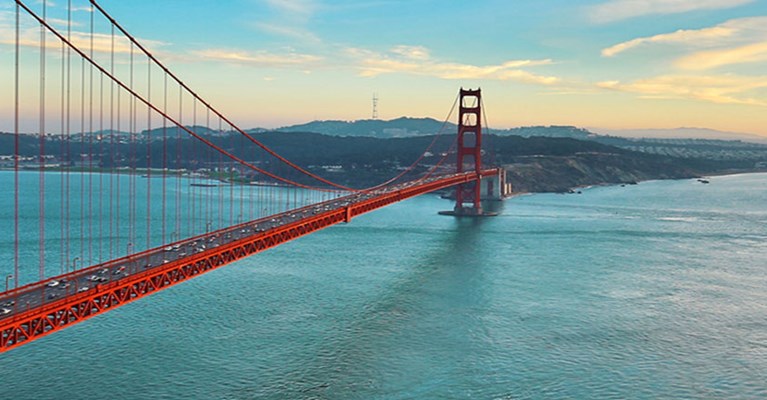 Planning family holidays can be chaotic at the best of times, especially during peak season for those with children of school age. From the cost of the trip to ensuring you visit all the main attractions, there's plenty to think about.
When you finally reach your destination, there's nothing worse than waiting in line for hours to see a popular sight, to then being crammed together like sardines when you finally make it in. However, if you plan ahead, the sights you were looking forward to seeing won't disappoint.
At Asda Money, our experts have compiled top tips to consider when visiting the typical tourist traps in some of the most popular city break locations. If you fancy avoiding the crowds to see something different, we've even included alternative sightseeing spots that are worth a visit.
Paris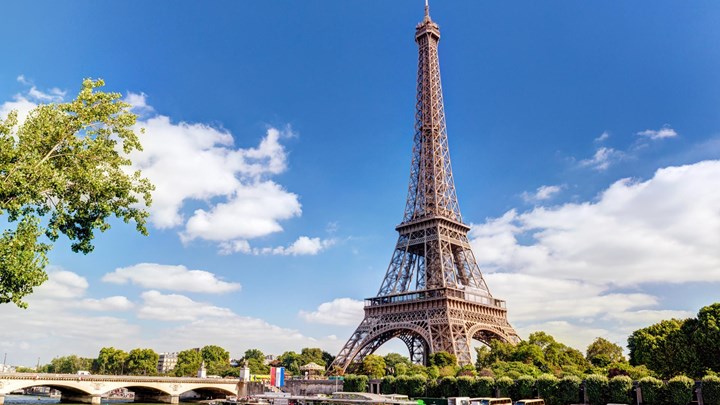 Paris is one of Europe's most popular tourist destinations, so the sights can get pretty crowded during peak season. From the Eiffel Tower and Disneyland, to The Louvre, there are plenty of major attractions that you won't want to miss out on.
When planning your schedule, take on board the time of your visit. For example, the best time to arrive at the Eiffel Tower is around 8.30am, beating the queues before the ticket office opens at 9am. If you can't make it early though, you can reserve a ticket which allows you to skip the ticket line. Alternatively, enjoy the sparkling lights by visiting in the evening, which is quieter than midday.
The Louvre is another famous tourist spot worth visiting. If you want to avoid the masses, try using either the Porte de Lions or the Carrousel de Louvre entrances, rather than the main Pyramid entrance which can leave you queuing for quite a while. Opting for the Paris Louvre Museum Guided Tour will also allow you to skip the queue. Entrance opening times are available to view here.
Disneyland Paris is definitely one of the top spots for families. Make the most of the Fast Pass tickets to get quick access to a variety of rides. If you want tips on theme ride waiting times, DLP Guide have created a fantastic summary guide to help you plan your day. Another tip is to check French public holidays and special events, the crowds are likely to be bigger on these particular dates.
If you fancy avoiding the major tourist traps in Paris, there are plenty of alternative, stunning sights to visit which won't be as busy. For example, the Montparnasse Tower gives you panoramic views of the city, you can even spot the Eiffel Tower. For more information on where to visit, Bruised Passports provides the ultimate guide to the best alternative attractions in Paris. 
New York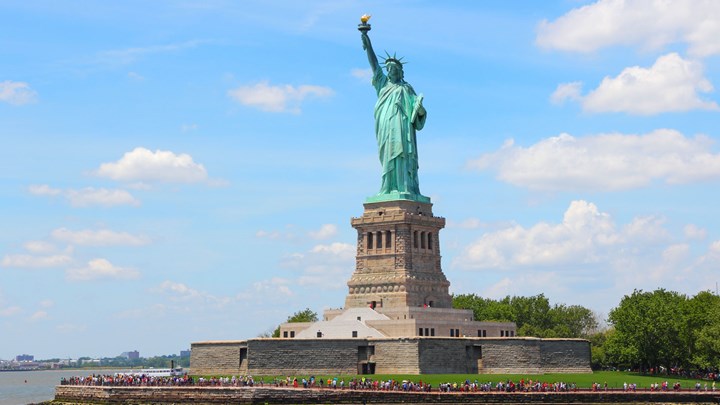 New York is full of exciting sights and points of interest, from Times Square and the Empire State Building, to The National Museum of American History and Central Park. Due to the popularity of these attractions, it also means many of the city's famous sights will be subject to long lines, especially during high season.
To ensure you don't miss out, as well as avoiding long queues, purchase a multi-attraction pass which will enable you to visit three or four sights during your stay. Another option is to purchase your ticket at least 1-2 weeks before visiting.
The time of day you choose to visit is also important. For example, outdoor attractions such as the Empire State Building are best to visit between noon and 4pm. Museums such as The National Museum of American History are best to visit early morning, around 10am, or early evening.
If you'd prefer to avoid the tourist spots altogether there are plenty of lesser-known 'hidden treasures' to consider. Why not visit Sunset Park, where you can enjoy the stunning cityscape, or The Met Cloisters museum which showcases art and architecture from medieval Europe.
Tuscany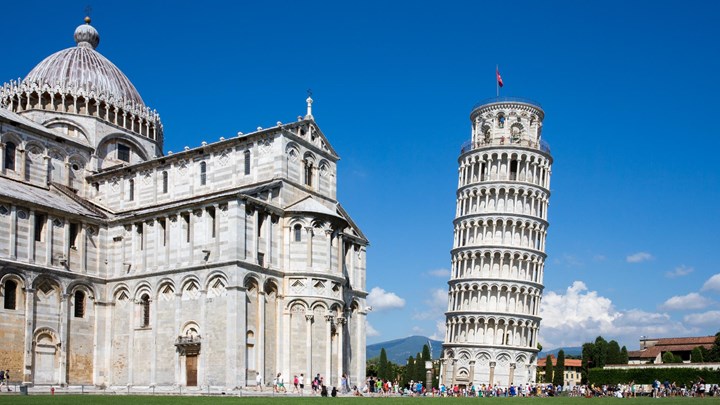 Italy's Tuscan region is a hotspot for tourism and we can see why. With plenty of impressive attractions on offer, there is a lot to see and do for the whole family.
Pisa is a popular holiday location, with a variety of attractions on offer, including the Leaning Tower of Pisa, which is a particular favourite for photo opportunities. To avoid the busy crowds at the Leaning Tower of Pisa, it is best to book tickets online at least 15 days in advance, and arrive early to soak up the architecture.
Florence is another go-to destination within Tuscany, with plenty of sightseeing opportunities to uncover. From Florence Cathedral to the statue of David by the famous Michelangelo, which is situated at the Accademia di Belle Arti di Firenze. Like any tourist hotspot, the city can get extremely busy, particularly in the month of August when tourism is at its peak.
Florence Cathedral is a popular point of interest, which means that longer queues can be quite common. So the best time to visit would be in the morning. You can get in to the main part of the cathedral for free, but tickets are required to visit the Baptistery, the Dome and the Bell Tower. It is also worth visiting the statue of David in the morning, as queues can get extremely busy here, especially during high season.
Another tourist spot is the stunning Uffizi Gallery, but a useful tip is to book your tickets in advance and plan what you want to see before you go. When visiting such attractions in Florence, it is recommended to get a tour guide who will be able to help you uncover the fantastic history of this beautiful city. There are plenty of tour guide operators available, but it could be worth reading reviews on Tripadvisor beforehand.
If you fancy escaping the crowds, there are plenty of alternative things to do. Take a walk across the beautiful Ponte Vecchio (the Old Bridge) and head towards the south bank, or visit the Piazzale Michelangelo for breath-taking panoramic views of the city. A trip to the Santa Maria Novella Church is also well-worth a visit, and admire its fantastic architecture. Once the day is done, grab a bite to eat at the San Lorenzo food market, packed full of authentic Italian cuisine.
If venturing out to explore the region is more your thing, there is plenty to uncover. At Home in Tuscany have summarised some of the best alternative places to visit, from picnicking at Monte Amiata to visiting the San Rossore Nature Park.
Top Tips to Remember


Wherever you decide to visit for your family break, the essential three things to remember when planning your visit to popular attractions are; timing, booking, and shortcuts:


Timing is Important -

 

Avoid the midday crowds, and either visit early in the morning or later in the early evening. Some attractions stay open later on certain days of the week too, so it's always worth checking their websites for any special opening times.
Booking in Advance -

 

Certain attractions will be busy all day long, so booking tickets in advance is a great option to ensure you aren't delayed by long queues. Some sights require reserving tickets months in advance, whilst others you can book earlier the same day. Purchasing combo-tickets and sight-seeing passes is worth looking into, allowing you to skip the congested ticket lines and save money on visiting multiple attractions.
Know the Shortcuts -

 

There's often a shortcut or alternative entrance to take advantage of, even at the most jam-packed sights, which can save you hours of waiting in line.


One thing that you don't have to worry about when planning a family holiday is your travel insurance and travel money, as Asda Money are always on hand to help.