New Year's Eve Traditions Across the World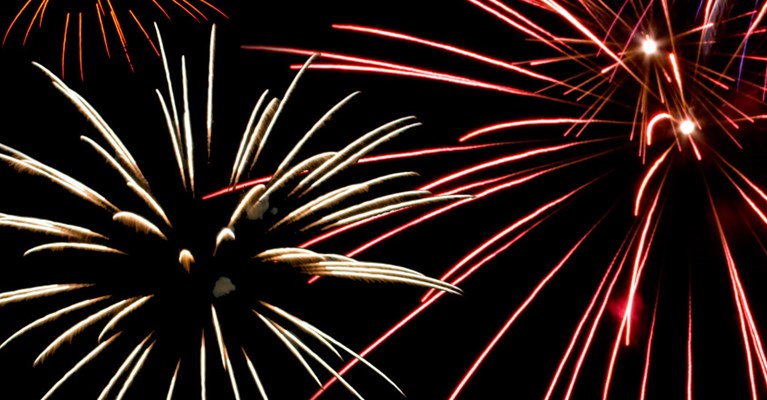 In the UK, New Year's Eve is usually celebrated with firework displays, toasts of bubbly, and singing "Auld Lang Syne" as the clocks strike twelve. Whilst it may be assumed that similar celebrations are held all over the world, many other countries have their own unique traditions to see in the New Year.
If you're thinking about spending New Year's Eve abroad this year, then here are just some of the traditions you could end up partaking in whilst you're away.
Denmark


In preparation for New Year's Eve, in Denmark, it's traditional to save unwanted dishes and crockery, and then smash them against the doorways of friends once the big night arrives. This rather unusual ritual is said to symbolise friendship, as the more broken dishes you end up with outside your door, the more popular you are presumed to be.
More in line with what we're used to here in the UK, fireworks are a big part of the celebrations in Denmark, along with plenty of champagne. The traditional New Year's Eve menu includes boiled cod, or stewed kale and cured saddle of pork. These dishes are supposed to make up for all the high-calorie food typically eaten over the Christmas period, though the Danes return to festive over-indulgence at midnight serving up marzipan ring cake.
Denmark's capital, Copenhagen, is one of Europe's oldest and most popular cities, making it a great place to see in the New Year. With its stunning modern architecture, wide range of entertainment, fantastic culture, and great shopping, it's the perfect destination to wrap up warm and enjoy the celebrations. If you fancy taking in the local traditions for yourself, flights to Copenhagen from London over the New Year period start at just £120.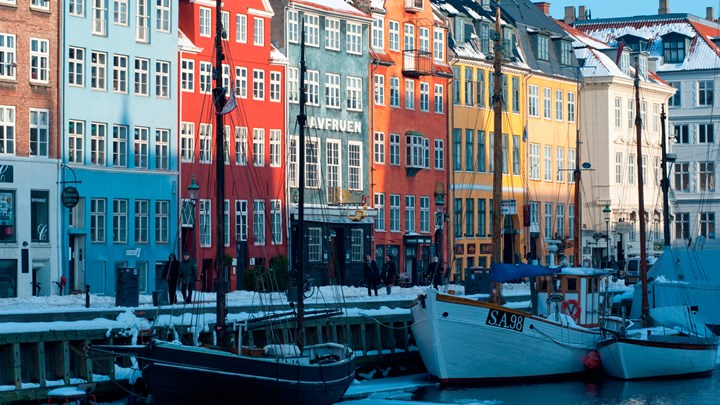 Ecuador


In Ecuador, the burning of the "Año Viejo" (the old year) is typical custom. The rather fiery tradition consists of making large, scarecrow-like dummies called effigies, which are often notable figures from the past year, such as celebrities and political figures. To make the effigies, people usually fill old clothes or cloth with dust or straw, and then buy a mask to use as the face. Then, at midnight, they are set alight to symbolise forgetting any bad memories and regrets from the past year.
Although the burning of effigies takes place across Ecuador, the city of Cuenca really embraces this tradition. There are dozens of New Year's Eve parties held in the city's neighbourhoods, complete with bands and open bars in the streets. Although this is the most popular New Year's routine, it isn't the only tradition that people in Ecuador practice. Some also say that if you plan to travel in the coming year, you should run around the streets with an empty suitcase at midnight, which ensures you will have greater adventures.
Cuenca is renowned for being Ecuador's colonial capital. Many people say that it looks a lot like a European city due to its Spanish-style architecture, with red tiled roofs and flower-filled balconies. Although flights to Ecuador are generally quite expensive, whilst you're there it's one of the cheapest places to visit in South America. Four star hotels in Cuenca generally start at about £40 per night over the New Year period.
Spain


"The Twelve Grapes of Luck" originated in Spain, and dates back to the early 1900s. As the clock strikes 12, the idea is to eat a grape with each chime of the clock. If you manage to eat all twelve grapes in time for the new year, it supposedly means that you're in for a year of great luck and prosperity. In some areas, many also believe it fights away witches and evil, although this is quite an old-fashioned line of thinking. 
Typically, Spanish families will take part in the grape-eating tradition at home, after dinner on New Year's Eve, and many people gather in the various main squares around the country. The Puerta del Sol public square in Madrid is the most popular place in Spain to get involved, because "The Twelves Grapes of Luck" is linked back to the tower clock in the square, where the tradition started. After the clock has struck and the grapes have been eaten, the square turns into a massive party, complete with confetti, music, and bottles of cava.
With frequent flights running from the majority of the UK's airports, Madrid is the perfect destination for a New Year mini break. As well as being home to beautiful parks, elegant boulevards, and fantastic shops, Madrid is known to be one of Europe's culinary capitals. We recommend booking a restaurant and enjoying a traditional Spanish meal, before heading to the Puerta del Sol to enjoy the local traditions at midnight.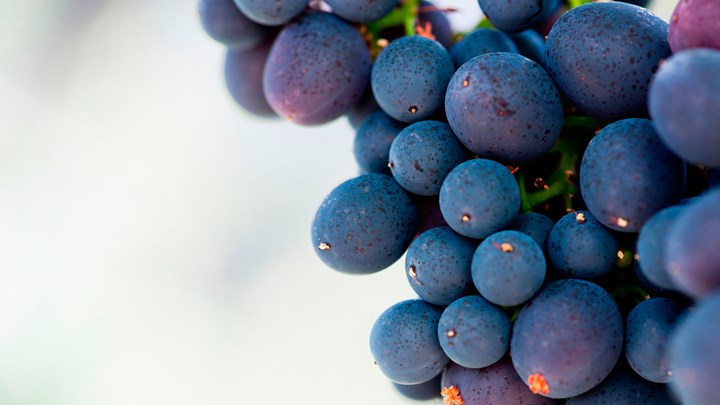 Switzerland


The majority of people feel sad and annoyed if their ice cream falls on the floor. However, in Switzerland, this is actually a New Year's Eve tradition. The Swiss believe that dropping a scoop of ice cream on the floor will bring them a year of luck, peace and wealth. 
For those who can't get enough of New Year's Eve in Switzerland, it's actually celebrated twice a year due to the Swiss traditionally following the Julien calendar. As well as the 31st December, the 13th January marks Sylvester's Day, where people exchange gifts with the family and eat lots of food. They'll often eat carp, and keep the scales from the fish for luck in the New Year.
If you're thinking of heading to Switzerland for New Year's Eve, the celebrations in Zurich last throughout the night. There's plenty of live music and fireworks, and this city is especially beautiful in winter. Zurich is less than two hours away from the UK and flights start at just £120, so it would be a perfect break if you're looking to spend New Year somewhere different this year.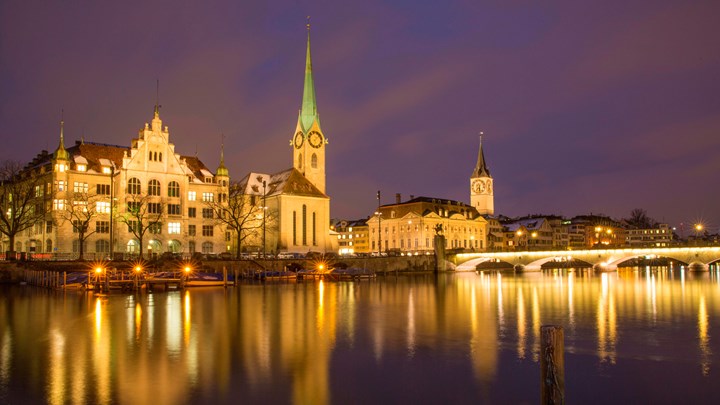 If you're tempted to spend New Year's Eve abroad this year, remember to get your travel money organised before you go. Asda Money offer great rates on travel money and 0% commission, with over 50 currencies available. If we don't stock the currency that you need we can often order it in for you, so don't hesitate to get in touch.
The above figures are provided for indicative purposes only, and are based on the exchange rate correct as of 25/11/2016