Plain Sailing: The New Cruises Setting Sail across Europe's Rivers this Year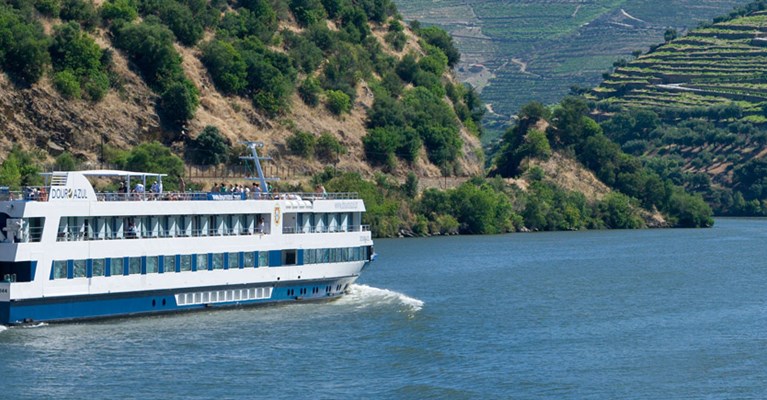 Cruises have always been a popular holiday choice, but in the past, river cruises have often been overlooked in comparison to the huge ships that sail all over the world. However, there's recently been an increasing interest in river cruises, and it's easy to see why. These cruises provide a much more intimate experience, with the benefit of seeing multiple destinations and changing landscapes in one holiday, whilst still getting to enjoy the on-board comforts.
Although river cruises can be on the pricey side, many expenses tend to be included in the package price, such as gourmet dining, fantastic entertainment, and sometimes unlimited alcohol. If you like the idea of visiting multiple destinations in one trip, it usually works out at much better value than if you were to book several different hotels and travel options independently, and you can be sure that your accommodation will be comfortable and luxurious.
Several new river cruises have set sail in Europe this year, which shows just how popular they have become. From sailing down Portugal's Douro River, to meandering through the French countryside, here at Asda Money we've taken a look at a selection of these new river cruises, and the experiences that they have to offer.
Emerald Radiance, Portugal


Millions of tourists flock to Portugal every year, usually seeking the sea, sand, and sun that can be found on the Algarve coastline. However, Portugal's Douro River has recently become one of the hottest European destinations, even giving the popular Algarve region some competition. For history and wine lovers in particular, the picturesque Douro River Valley is the perfect place for a relaxing retreat. Recognised as a UNESCO World Heritage Site, this area is ideal for a river cruise, and the brand-new Emerald Radiance will be embarking on the Douro this May. 
Departing from the coastal city of Porto, the Emerald Radiance will take passengers on a journey that explores this enchanting river to the full. Stopping off at towns and villages such as Vega de Teron, Pinhão, and Peso da Régua, it's the perfect way to get immersed in ancient Portuguese culture. There's endless amounts of vineyards to see along the way too, which all produce the nation's famous port wines.  
With a capacity of just 112 guests, the Emerald Radiance provides an intimate experience that can only be found on river cruises. However, this doesn't mean there's a lack of amenities and features, as all of the favourites from the rest of the Emerald Waterways' fleet have been included aboard Radiance. From the generous suites and staterooms to the contemporary Horizon Bar and Lounge, you can be sure that your holiday will be comfortable and luxurious. The ship has been designed with the warm Portuguese climate in mind, complete with a fantastic Sun Deck and Serenity Pool, and an open-air Terrace. 
If the Emerald Radiance sounds like the ideal river cruise for you, then "The Secrets of the Douro" eight-day journey starts at £1,745 per person*, which includes all of your meals, gratuities, airport transfers, and several tours.
S.S. Joie de Vivre, Paris & Normandy


France is renowned for its stunning countryside scenery, and the River Seine makes its way through the country's most picturesque regions. Uniworld's newest Super Ship, the S.S. Joie de Vivre, has been inspired by 20th century Parisian designs so that passengers can fully immerse themselves in French charm.
Setting off from Paris, the S.S. Joie de Vivre will cruise through the countryside of Normandy, a journey which is sure to be a haven for history lovers. Normandy has been home to numerous battles over the centuries, including the famous D-Day invasion of World War Two. This river cruise gives passengers the chance to visit many of these sites, from the Utah and Omaha beaches, to the famous 11th-century tapestry depicting the Battle of Hastings.
The cruise also offers tours around two of France's most majestic palaces, Versailles, which was once home to Louis XVI, and Château de Malmaison, once home to Napoleon's first empress, Josephine. The S.S. Joie de Vivre is brightly coloured and sophisticated, and has the feel of a Super Yacht, complete with handcrafted furniture, antiques, and artwork. On-board luxuries include a spa and wellness centre, and of course plenty of delicious French cuisine which is served up by talented chefs.
The eight day "Paris and Normandy" cruise starts at £2,489 per person*. However, you won't have to take much spending money, as this price includes unlimited beverages, such as fine wine and speciality coffee and tea, along with all on-board meals, plus welcome and farewell Gala dinners.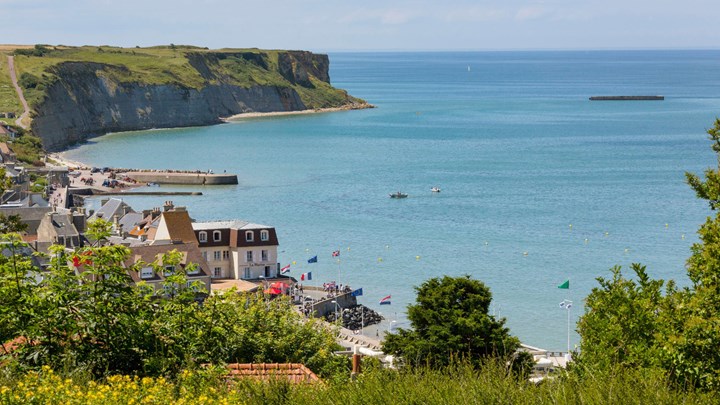 AmaKristina, Amsterdam to Basel


Amsterdam's canals are renowned for being some of the most beautiful waterways in the world, so it's easy to see why they make a fantastic starting point for river cruises. The AmaKristana is a brand-new ship that made its debut this year, making the journey along the River Rhine from Amsterdam to the city of Basel in Switzerland.
If you like the idea of seeing incredible architecture whilst on holiday, then the AmaKristina's itinerary will sound extremely appealing to you. It starts off in Amsterdam with its narrow, picturesque streets, before stopping off at cities such as Cologne, Mannheim, and Strasbourg, before finishing in Basel. You can explore Gothic cathedrals and many more fascinating buildings along the way. This river cruise also makes its way down the Rhine River Gorge, which is lined with the remains of medieval fortresses and castles.
The AmaKristina is the sister ship to the popular AmaViola, and features the most advanced designs of any river cruises that are currently in operation. With a capacity of 158 people, you'll find a whole host of luxury facilities on-board, including a heated swimming pool with a swim-up bar, a fitness centre and spa, and of course, plenty of gourmet dining options complete with free-flowing wines. Exclusive twin balconies are available in many of the state rooms, and the vessel carries a whole fleet of bicycles should you wish to do any independent or guided biking tours when you stop off at the various ports.    
If you're interested in booking onto this river cruise, the "Enchanting Rhine" journey includes an option to add on two nights in Lucerne, before finishing with two nights in Zurich. Prices start at £1,733 per person* if you only wish to do the cruise, which finishes in Basel, or £2,853 if you decide to go for the cruise and city stay option, ending in Zurich. The price includes deluxe accommodation in an outside stateroom, shore excursions, entertainment on demand, all of your meals, unlimited red and white wines, plus much more.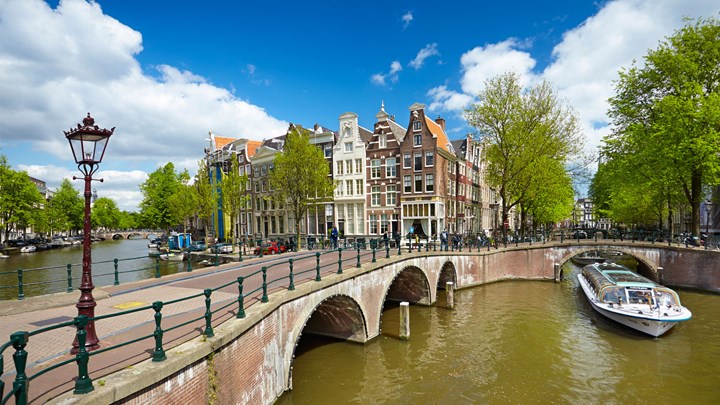 If you're thinking of going on a river cruise holiday, don't forget to buy your travel insurance before you depart. We offer an optional "cruise add-on" to our holiday insurance policies, which means you're covered for things such as itinerary changes and even cabin confinement.
Remember to collect your travel money, too. Although a lot of your on-board expenses are likely to be covered, it's a good idea to have cash ready to spend when you stop off at the ports. This way, you'll avoid high charges and poor exchange rates that can often occur when you withdraw money abroad.
*All prices are per person, twin or double based on two guests sharing. The above figures are provided for indicative purposes only, and are based on the exchange rate correct as of 06/04/2017