Booking a holiday is always exciting, and there's usually lots of planning and research involved when it comes to choosing the perfect destination. However, travel arrangements are usually just seen as a necessity, and many people will tend to go for the cheapest and quickest option. 
What many people don't realise is that there are many remarkable holidays where the travelling itself is actually the most exciting part of the experience. Rather than simply trying to get from one place to another in the shortest possible time, these journeys make the most of the incredible scenery and culture along the way. 
From sleeper trains to cruises, here at Asda Money we've picked some of the world's most remarkable journeys which are an adventure in themselves.
Bernina Express


Renowned for being one of Europe's most spectacular and scenic railway routes, the Bernina Express runs from Chur, St Moritz, and Davos in Switzerland across to Tirano in Italy. It's the highest railway in the Alps, travels over 196 bridges with dizzying drops underneath, and through 55 tunnels as it makes its way through the mountains. 
It takes four hours to complete the journey, taking people past a stunning alpine landscape complete with incredible glaciers, waterfalls, and jaw dropping ravines. The roof of the Bernina Express is made from glass, and each carriage of this narrow-gauge train has panorama windows so that everybody can admire the spectacular views. 
Although the journey only covers 90 miles, the landscape changes vividly from heavy snowstorms as it climbs over the Bernina pass at 7,000 feet, to beautiful sunshine as it pulls into the station in Italy. The unique engineering that enabled the track to be built over such demanding terrain has resulted in this famous panoramic route becoming a Unesco World Heritage Site, so it's definitely an experience to remember. 
Tickets for the Bernina Express start at just £35.00 one way, and you could even spend a few nights in both Switzerland and Italy. Don't forget your camera, as the views you'll see on this incredible journey will stay with you for a very long time.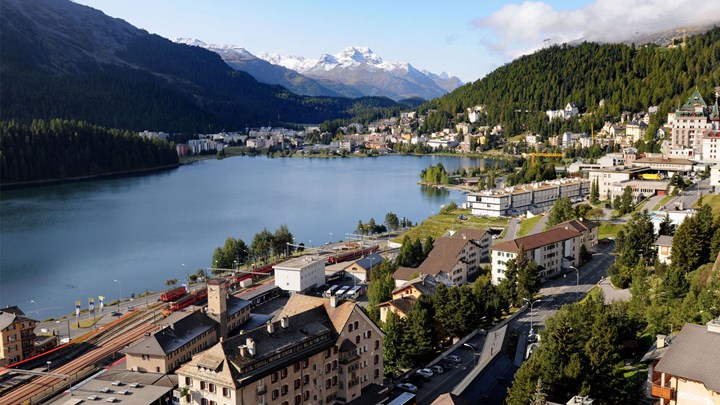 Eastern & Oriental Express


If you're looking to discover Southeast Asia at its finest, then there's no better vantage point than from the luxury of the Eastern & Oriental Express. This is no regular train journey, as you get to enjoy your own private cabin complete with en-suite facilities, and a steward who is on hand all day and night. 
One of the most popular journeys on the Eastern & Oriental Express is from Bangkok to Singapore, going straight through Malaysia. Lasting three nights, the train travels past beautiful countryside complete with temples, tea plantations, and historical monuments, as well as colonial cities and towns.
Guests can really relax on this indulgent journey, with daily four course dinners, continental breakfasts served in your cabin and afternoon teas being just some of the delights which come as standard. Guided tours are also included, with stop offs at sights such as the Ubudiah Mosque, the Royal Museum of Perak, and the Sultan Shah Gallery, before returning to the comfort of the train. 
The Eastern & Oriental Express doesn't come cheap, with prices starting at the equivalent of £2,000, but it really is a once in a lifetime opportunity. If you want to see this fascinating continent in style, then this is an amazing way to do it.
The Danube Express


The Danube Express is a luxurious private train hotel that hosts just 65 passengers, offering several different itineraries which provide the ultimate in rail experiences across various parts of Europe. The destinations visited reflect the best of European history, including cities such as Prague, Berlin, Vienna, and the journeys usually begin or end in Budapest. 
The Balkan Odyssey is just one of the Danube Express' routes, starting in the beautiful Italian city of Venice, and finishing in Budapest. This experience sees passengers visiting Slovenia, Bosnia, Bulgaria, and Romania, with plenty of thought going into the tours offered during these stops. As the train travels through the Carpathian Mountains, guests get to experience "Dracula Country" at its finest, even stopping off at Bran Castle, which is believed to be the setting for the home of the Count himself. 
The Danube Express is a good value alternative to the famous Orient Express, which travels on similar routes. Prices start at around £5,995 for a twin cabin depending on the route, and although it's still expensive, it includes everything: tours, transfers, all on board food and drink, and costs for hotels at either end of the journey.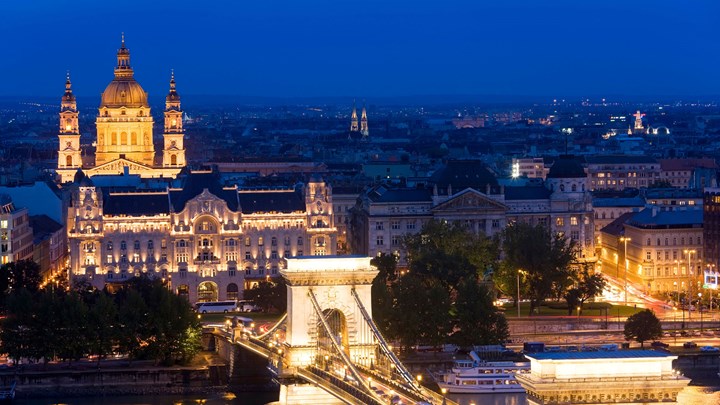 Norwegian Fjords Cruise


Remarkable journeys aren't just about railways, and travelling by boat can be equally exciting. Experiencing the world from the water can give you a completely different outlook to what you are used to, and a cruise is the perfect way to do it. 
Although many cruises travel over the seas, the Norwegian Fjords are stunning waterways which cut through the middle of 1,000 foot cliffs, offering a completely spectacular cruising experience. A cruise down the Fjords will show you this stunning Scandinavian nation at its finest, taking you past snow-capped mountains, ancient glaciers, cascading waterfalls, lowlands, and remote fishing villages. All of this is from the comfort of the cruise ship, with endless fine dining, comfortable cabins and great entertainment. 
If you go on a Norwegian Fjords cruise in the summer months, you'll benefit from near endless light and get a chance to see the natural phenomenon of the "midnight sun". A prolonged sunrise and sunset all at the same time, the whole area is bathed in a beautiful reddish light. This only ever happens in extremely northern countries, and is a completely magical experience
P&O offer several Norwegian Cruises starting at just £549 per person, sailing from Southampton.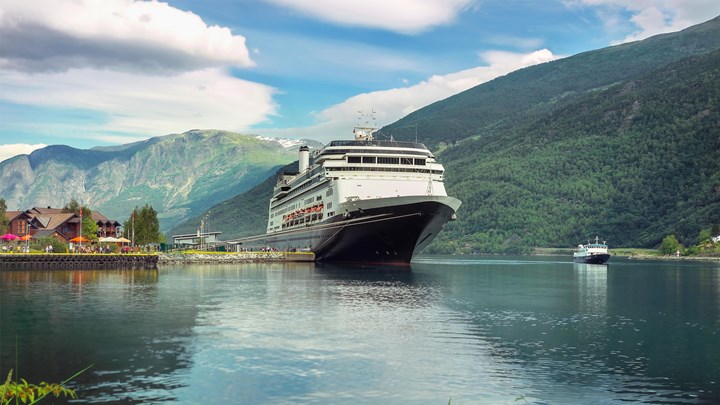 Wherever your remarkable journey ends up taking you, remember to arrange your travel money beforehand. If you're going to be travelling through several different countries, it's important to check which different currencies you'll need, especially for when you stop off at various places along the way.
Asda Money offer great rates on travel money and 0% commission, with over 50 currencies available. If we don't stock the currency you need, we can often order it in for you, so don't hesitate to get in touch. 
The above figures are provided for indicative purposes only, and are based on the exchange rate correct as of 22/01/2017