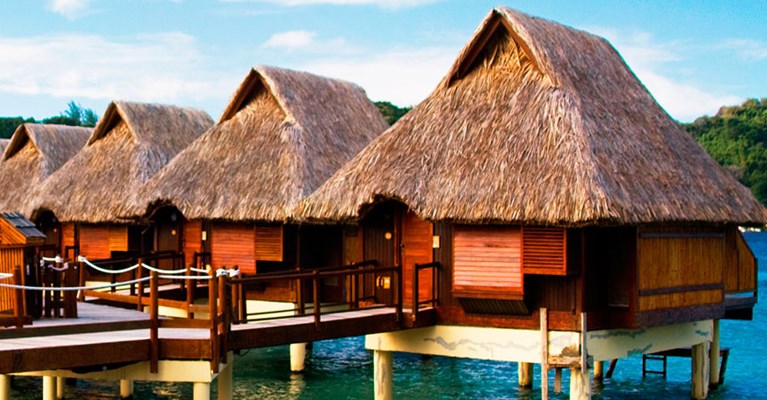 When it comes to booking a holiday, most people opt for a traditional hotel or private villa. What many don't realise is that there are plenty of unique and quirky types of accommodation you can stay in, from caves to canal boats, and even tree houses.
If you're a family looking to book your annual holiday, or a backpacker wanting to experience other cultures, then hotels and villas can sometimes be pricey options. Choosing accommodation that's a little different can help you save money, which is good for those on a budget and wanting to experience something a bit different.
So here at Asda Money we've looked at some of the best types of alternative holiday accommodation, including the cheapest destinations.
Caves


When thinking about your next holiday, staying in a cave may not have crossed your mind. However, there are many cave hotels that are even more luxurious than your average accommodation, whilst also being a lot cheaper. Although there are many underground buildings in the world, cave hotels are rare because their structure is built into or below a cave, making it a unique and private experience.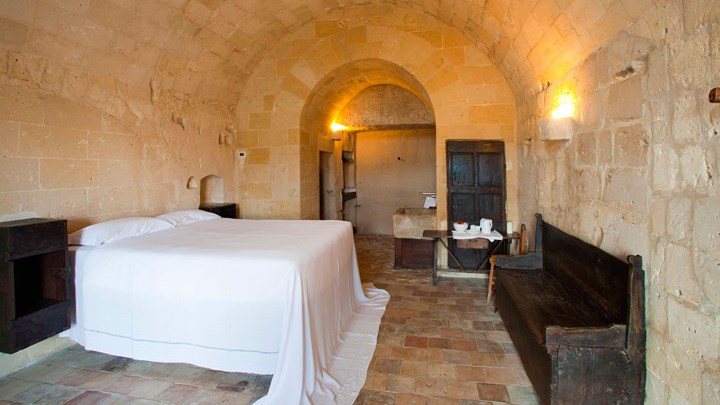 A cheap option when booking a cave holiday is to head to Andalusia, Spain, which is traditionally known for being an agricultural region, making it the perfect place to experience holidaying in a cave. It's also not too far from the more popular Spanish tourist destinations, such as Malaga, Seville, and Murcia. From €22.14 (£20) a night per cave, you can't go wrong if you're travelling on a budget.
Sextantio Le Grotte della Civita is situated in the south of Italy, in the small, carved-out town of Matera. The caves here have been redesigned to create rooms that combine the modern comfort you would usually see in a hotel, surrounded by the historical detail of the caves. The earliest inhabitants date back to the Stone Age, and in the Middle Ages they were the home to many monk communities, so there's plenty to learn whilst staying here. With prices from €100 (£90.23), it isn't the cheapest accommodation, but well worth the money if you're wanting to experience cave accommodation at its finest.
Tree houses


The ultimate accommodation for an adventurous person or family is to try holidaying high up in a tree house. They've come a long way in recent years, and this type of accommodation usually has running water, general appliances, and even Wi-Fi.
There are many cheap tree houses available in France, one of them being at Cap'Cabane in Gironde, starting from €74.91 (£67.00) a night. The cocoon-like accommodation is located high up in the beautiful oak and pine trees, making you feel at one with nature. Although this may not seem too cheap for those on a budget, it is cheaper than staying in your average 3 to 4-star hotel in the same area, which would set you back approximately €90.00 (£80.19).
A perfect place for relaxing in the trees is Walnut Tree Farm, Portugal, which is located in a secluded valley just minutes from Aljezur. Built in a 100-year-old walnut tree and overlooking a beautiful mountain stream, staying here will be an unforgettable experience. Available from just €64.91 (£58.00) a night, you can relax in the rustic, back-to-nature site, or explore a little bit further afield.
Boating holidays


France is a popular destination when it comes to holidaying on the water, because there are many regions which offer beautiful waterside scenery. You can experience a boating holiday in Camargue, Canal du Midi, Charente, Brittany, Burgundy, and many more French destinations, with prices starting from €164.28 (£147) per boat for 3 nights. That's also the average price for a 4-star hotel in France for one night per person in the peak of summer! Not only is staying on a boat in France a cheap alternative to a hotel, you're also not restricted to one particular area, meaning you get to see more stunning sights on your journey.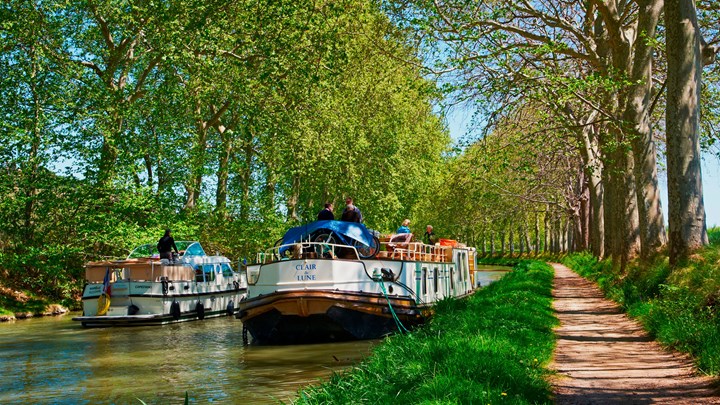 Amsterdam is another great place if you're wanting to holiday on a boat, having more than 100km of canals for you to enjoy. If you don't want to travel down the canals, but still wish to experience a night on the water, then Amsterdam is home to many house boats, including House Boat Castafiore. You can stay in this modern accommodation for approximately €469.36 (£420) for 3 nights. It may sound expensive, but the boat is spacious enough to sleep 4 people, meaning if you're going in a group of 4 that's only €39.11 (£35) a night per person. This is perfect for those on a budget, as the average 3 to 4-star hotel in the city costs approximately €85.00 (£76.01).
Glamping


Glamping has now become a global trend. The description is in the name; it's basically camping, but glamorous. There's no fire to light, no tent to put up, and there's no need to dig the wellies out of the wardrobe.
There are many countries all over the world which offer glamping accommodation, including the Algarve, Portugal. With your average 3 to 4-star hotel in the Algarve costing anywhere between £80.00 to £250 per night, glamping is a unique way to save money on accommodation, whilst also experiencing another way of living. From just €20.00 (£18.07) per night, you can choose between a cosy yurt, an old gypsy wagon, a converted fire truck, and more at Eco-lodge Brejeira. These charming places are surrounded by the Algarvian hills, making it perfect for a relaxing, peaceful and private getaway.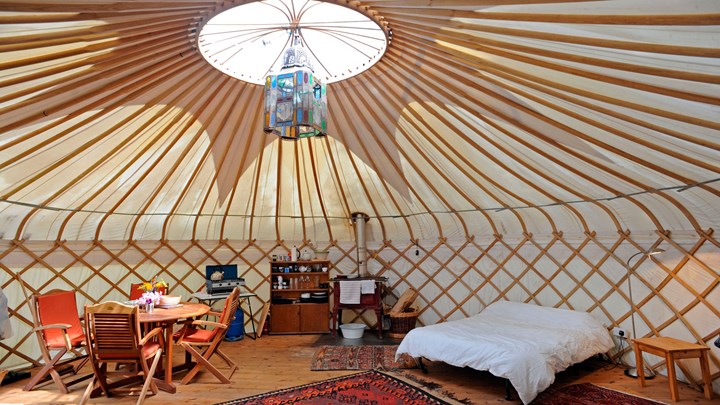 If you're a beach lover but are looking for a cheaper alternative to your average hotel, then Tiliguerta Camping Village in Sardinia, Italy, could be the ideal glamping spot for you. You can stay in bungalows, mobile homes, large camping accommodation, or caravans, in this award-winning 4-star resort, located on the beautiful Costa Rei beach. Available from just €28.00 (£25.32) per night during the quieter months.
At many of these popular resorts, prices will increase during peak times, so make sure you check prices before booking. Whichever type of alternative accommodation you choose for your next holiday, don't forget to buy your travel insurance and collect your currency beforehand. We offer great rates on travel money and 0% commission, with over 50 currencies available. Remember, some types of alternative accommodation may only take cash payments, so make sure you double check before you go.
*The above figures are provided for indicative purposes only and are based on the exchange rate, correct as of 16.00 on 17/10/2016.