The Best of Both Worlds: Top 4 City Beach Breaks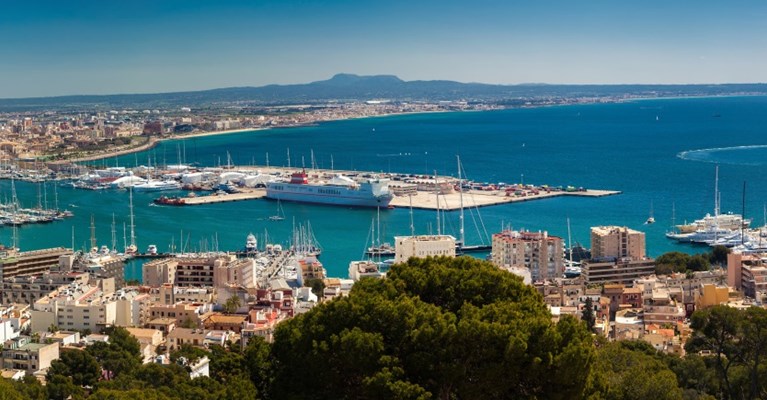 For many, a holiday abroad consists of sitting on a beach, cocktail in hand, whilst reading a good book. However, there are plenty of people who go abroad to admire amazing architecture, check out the shops, and explore a new city. But where do you go if you want to experience a city and beach holiday in one trip?
From Nice in France to Rio de Janeiro in Brazil, there are plenty of destinations around the world that offer the best of both worlds by providing visitors with beautiful beaches and vibrant cities to explore. Here are our top 4 city beach holidays around the world.
Barcelona, Spain


Barcelona is one of the most popular city break destinations in Europe, and it's easy to see why. With architectural wonders, fantastic shopping opportunities and a vibrant nightlife, it's no surprise that tourists flock to the city all year round. There's also an array of white sand beaches to enjoy, making it the perfect destination to visit come rain or shine.
The city's coastline stretches for nearly three miles, offering white sands, crystal blue waters, and plenty of exciting beach bars too. One of the most popular beaches, which is close to the vibrant city centre, is Barceloneta Beach. There are ice cream kiosks, sports facilities, and even a games area for the kids, making it the perfect beach to visit if you're on a family holiday.
If you fancy getting out of the sun and seeing what else Barcelona has to offer, the Sagrada Família should be at the top of your To Do list. The church was designed by the famous Spanish architect Antoni Gaudi, and whilst its construction started in 1882, this architectural masterpiece is actually still unfinished. Another popular attraction, also designed by Gaudi, is Park Güell. These public gardens are filled with his masterpieces, with sculptures and mosaics nestled in amongst winding paths and towering trees - there's so much to see and admire. It's one of the most Instagrammed places in Barcelona too, so don't forget to take your camera!
Flights to Barcelona are relatively cheap all year round, and if you fancy a summer holiday in June, you can get a flight for as little as £20.00 each way from London airports. Hotels in the city centre during this time will cost around €80.01* (£70.00) per night, whereas a beachfront hotel will cost around €125.74 (£110) per night.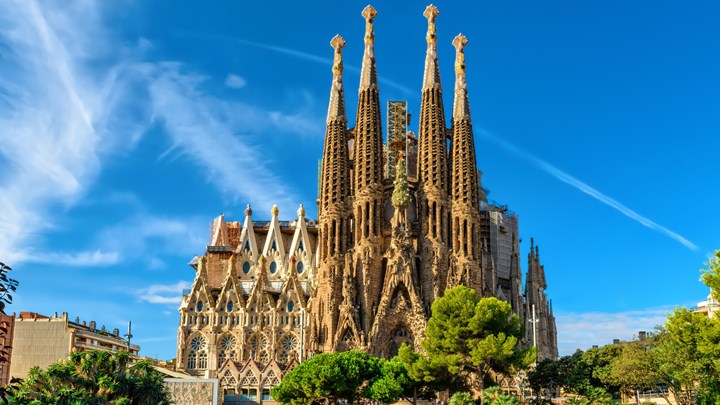 Palma, Majorca


Many people, particularly families, choose to holiday in Majorca, and there are many reasons why. Often known as 'the King of the Balearics', it's the biggest of the Balearic Islands, and it has everything a tourist could possibly want. Although renowned for its stunning beaches, turquoise waters and sandy coves, there's also a range of interesting towns and cities to explore, with one of the most popular being Palma.
Dating back to 124 BC, there are many historic sites to explore when visiting this ancient city. One of the most popular attractions is Palma Cathedral, which is often referred to as La Seu. This Gothic Roman Catholic cathedral stands at 44 metres tall, so you can't miss it if you're exploring the city. As well as history, Palma has plenty of luxury hotels, a buzzing nightlife, and an array of boutique shops.
Palma also boasts many beautiful beaches along its coastline. A popular beach close to the city centre is Ca'n Pere Antoni, offering up white sands, a fun-filled promenade, and spectacular views of the cathedral. Another fantastic beach is Ciutat Jardí. It has shallow waters and playgrounds for the kids to enjoy, making it the perfect place to visit on a family holiday.
If you're heading away on a summer holiday, flights in July will cost around £50.00 each way on average, and a stunning beachfront hotel will cost from around €114.31 (£100) per night. If you're staying in the city centre, a three-star hotel will cost from €91.44 (£80.00) per night. Alternatively, there are many package holidays available to Palma, and you can get a half-board hotel, including flights and transfers, from around £500 during this time of year.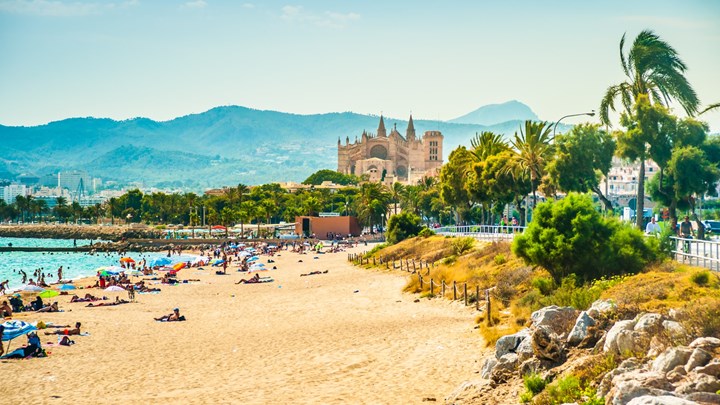 Rio de Janeiro, Brazil


Rio de Janeiro offers the perfect blend of vibrant city life and golden beaches. Bursting with culture, history, and a whopping 4,500-mile coastline to explore, you could spend months in Rio and still uncover something new every day.
Of course, the first stop on your list should be Christ the Redeemer. Keeping an eye over the whole city, this 38-metre-tall statue sits at the top of the Corcovado mountain, and can be seen from pretty much anywhere in Rio. Once you've visited the tourist attractions, head into the hustle and bustle of Cinelândia Square, the main and most popular square in Rio. With restaurants, bars, cinemas and entertainment, there's plenty of fun to be had. It's also where you'll find some of the city's grandest and oldest structures, including the National Library of Brazil and the Municipal Theatre.
Many of Rio's beaches are famous all over the world, and one of the most well-known is Copacabana. Renowned for beach sports, bars and restaurants, the beach hosts an array of colourful and vibrant events throughout the year, including the established New Year's Day party.
Rio de Janeiro is hot for the majority of the year, so there's no bad time to visit. However, if you don't like crowds, it's best to avoid February and March when millions flock to the city for the biggest carnival in the world, Rio Carnival, held for two weeks every year. October is a good time to visit, because you can get flights for around £250 each way, as well as a stunning hotel close to Copacabana beach for around 194.07 BRL (£40.00) per night.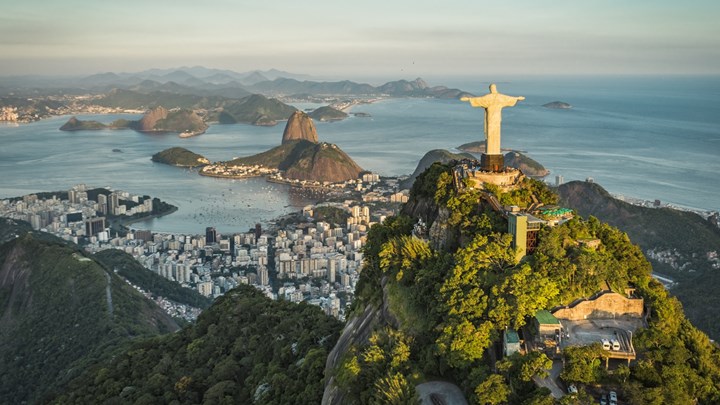 Nice, France


Nice is located in the French Riviera, at the foot of the Alps, and is surrounded by stunning landscapes at every turn. From beaches and coastlines to rivers and mountains, everywhere you look you'll be greeted by natural beauty. It's also one of the best places to visit if you can't decide between a beach holiday or city break, as you'll find plenty of historic buildings, fantastic shops and an array of wonderful beaches.
One beach that locals love is Coco Beach, which is a small, pebbled, hidden treasure. Blessed with crystal-clear waters and a range of marine wildlife, it's great if you're a keen snorkeler. Blue Beach is also a popular hot-spot for tourists. There are plenty of parasols and sunbeds dotted around the beach, where you can settle down and relax for the day. If you fancy trying your hand at something new, there's also a water sports centre where you can have a go at kayaking, parasailing and more!
Just a few minutes from the coastline is the city centre, filled with charming buildings, quirky shops, and a variety of museums where you can learn about Nice's history and heritage. One museum that's not to be missed is The Musée Matisse, a whole museum dedicated to the work of Henri Matisse, a famous French painter. The museum opened in 1963, and now holds one of the world's largest collections of his work, including paintings, sculptures and books.
One part of Nice that is particularly charming is the Old Town, where you'll find narrow streets and quirky buildings. There are small restaurants, food markets, and plenty of historic sites to enjoy whilst you're there, as well as lots of opportunities to taste the local delicacy, socca, a special pancake made of chick pea flour, water and olive oil.
May is a lovely time to visit Nice, as the weather is the perfect temperature for exploring the city, as well as sunbathing. Flights around this time can cost as little as £15.00 each way from London airports, whilst a beautiful hotel close to both the beach and the city centre will cost around €80.05 (£70.00) per night.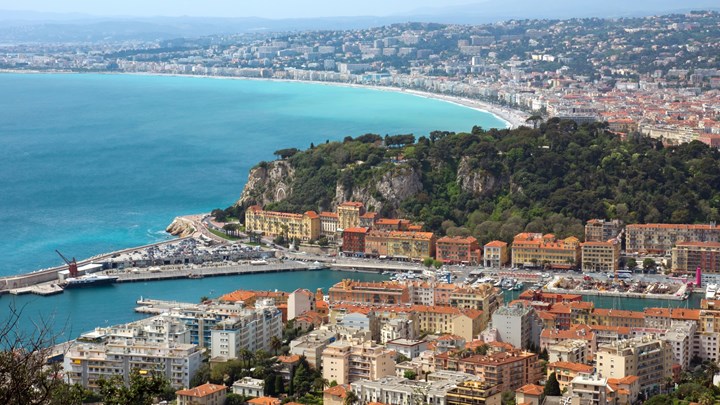 Are you looking for a city beach holiday this year? If so, don't forget to sort out the essentials before you go, such as comprehensive travel insurance and travel money. Whether you're relaxing on the beach or exploring a new city, travel insurance is important whatever you're doing. Here at Asda Money, we have a variety of different cover types available, including Value, Premium and Superior, covering you for cancellations, personal accidents and much more.
*The above figures are provided for indicative purposes only, and are based on the exchange rate correct as of 10:30 on 26/04/2018.