Things to do in East Midlands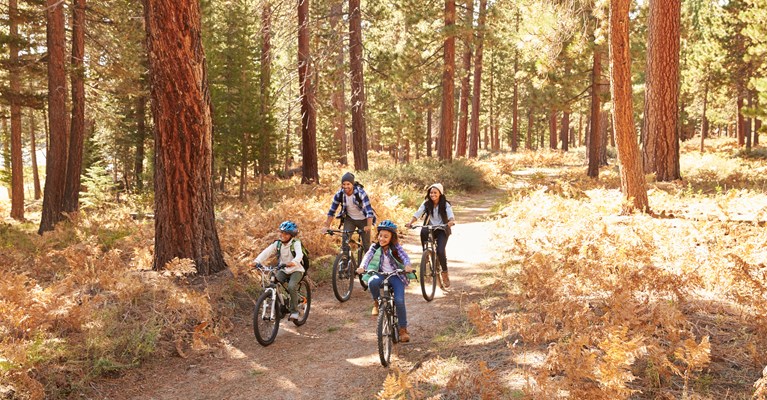 Our guide below on things to do in the East Midlands was researched and written in June 2021. All of the facts and adventures you'll learn about are true to the best of our knowledge and research. We would advise readers to check any specific details on costs or opening times for example before their trip.
Please help to keep yourself and others safe by checking government guidance around COVID-19 for local advice before travelling anywhere as restrictions may differ.
Did you know that the East Midlands is the home of the world's first factory? With so much to discover, you might want to kick off your adventure in the charming city of Lincoln, where the stunning cathedral is a must see! If you fancy being more immersed in nature, the UK's original national park – the Peak District, has an abundance of wildlife to uncover; or take a trip to Mablethorpe Beach – an ideal seaside holiday spot, where its golden sands stretch for miles. If you want to find out more about what's on offer in the East Midlands, read on below for some of our top picks for your adventure!
Peak District National Park
The Peak District is the UK's original national park and is known today as the spiritual home of the great countryside. Explore the park's famous hills, dramatic rock edges, wild moorlands, tranquil dales and so much more at this inspiring and stunning natural beauty. You'll be kept on your toes with the parks range of activities from long walking and cycling trails, horse riding, water sports, fishing, underground adventures, and a lot more. The Peak District is also home to stunning campsites that allow you to truly experience the park in the best possible way.
Peak District, DE
Hardwick Hall and Gardens
First created in the 1500s by formidable "Bess of Hardwick", Hardwick Hall and Gardens are home to spectacular Elizabethan courtyards and gardens. Still laid out in true Elizabethan fashion, the four individual courtyards contain their own beautiful and unique gardens with plenty of twists, turns and hidden corners to explore. The grounds are open for countryside walks, family play trails and of course, delicious seasonal meals! Don't forget to explore the ancient history in the Hardwick Stone Centre, where the traditional craft of stonemasonry is still practised today, and discover Stainsby Mill - a 19th century miller that provided flour for the local villages and Hardwick Estate. Hardwick Hall is also home to one of the finest herb gardens in the country, with stunning orchards, herbaceous plants and fragrant herbs. There's also a famous Harry Potter connection hidden in the gardens – see if you can spot it!
Chesterfield, S44 5QJ
Abington Park
Abington Park is Northampton's oldest and most popular park and is home to many features for all to enjoy including sports facilities, flower displays, multiple beautiful lakes, a garden for the blind and even the archaeological remains of the old medieval village it was once a part of. The park shares a home with some buildings that have survived over 7 centuries, including the famous Abington Museum, a picturesque 500 year old building hosting fascinating collections ranging from domestic life in the town, to local military photographs. Abington Park has plenty to offer visitors from fragrant plants and flowers displays to beautiful open spaces perfect for picnics, playing ball games or flying kites and frisbees.
Northampton, NN3 3HN
Sherwood Forest
A truly magical destination located in Nottinghamshire, this royal forest is home to the centuries old legend of Robin Hood. Today, the forest is open for all to enjoy it's beautiful ancient woodlands, diverse flora, wildlife and much more. Sherwood forest is an enchanting and unique place to visit, with a vast open hunting ground, hundreds of ancient oaks, and lush grassland to explore. Take a walk through the surreal settings and bask in the glorious nature on each trail – and don't forget to visit the famous Major Oak which has been standing for over 1,000 years. There's also plenty of seasonal events on offer throughout the year including guided walks, heritage trails and of course, the Robin Hood Festival!
Sherwood Forest, NG21 9RN
Newstead Abbey
Steeped in over 800 years of history, Newstead Abbey is one of the most romantic and majestic destinations in the country. The abbey has a fascinating history, and has survived both earthquakes and also a civil war. This magnificent abbey is the former home of the renowned romantic poet Lord Byron – take a tour throughout the abbey to discover his preserved personal items, letters, portraits and much more. Newstead Abbey has retained it's stunning medieval character and is full of wonderful features to explore from stone carvings, to Victorian interiors. There's always plenty of events on and activities to take part in too, whether you're a theatre lover or want to explore the stunning nature, there's something for everyone to enjoy.
Newstead, NG15 8NA
Wollaton Hall and Park
The largest dedicated Natural History Museum in the county, Wollaton Hall is a true architectural wonder. Originally built in the 1580s, the majestic Wollaton house was once home to many industrialists, barons and was even featured in the Batman film The Dark Knight Rises. The rich history of Wollaton Hall and Park is one that's definitely worth exploring, and the museum itself houses fascinating fossils, rare specimens from across the globe and much more. Book your guided tours to explore this historic site and don't forget to visit the beautiful gardens, home to herds of deer and all kinds of natural habitats waiting to be explored.
Wollaton, NG8 2AE
Lincoln
The City of Lincoln is a stunning historic location with a vibrant and contemporary edge, and is the perfect destination for anyone looking for a city break. The city is surrounded by beautiful countryside, quaint market towns, beautiful scenery with walks and cycle routes and much more. It's also home to some iconic attractions such as the grand Lincoln Castle and cathedral, the historical Arboretum, a memorial spire from WW2, and also the Lincoln Bridge – which is the oldest bridge in the UK. It's fair to say that there are a variety of stunning sights to see across the city and plenty of activities to do at each to keep you entertained – Lincoln is a city that everyone should visit at least once!
Lincoln, LN1
Mablethorpe Beach
A small coastal town situated on the Lincolnshire coast, Mablethorpe is home to beautiful sandy beaches stretching for miles and miles into the distance. A perfect destination for a family outing, the beach offers donkey rides and is home to an accessible fairground, cafes, beach appropriate cuisine, crazy golf and much more for all to enjoy. Enjoy a truly traditional seaside experience at the Mablethorpe beach and fairground, discover the seal sanctuary and wildlife centre, and explore the beach's range of water sports including kayaking and sailing.
Marblethorpe, LN12 1AA
Swithland Reservoir
Situated in the English county of Leicestershire, Swithland Reservoir is a hidden Victorian Gem. A wonderful feat of Victorian engineering, the reservoir is a beautiful piece of architecture with a fascinating history dating back to the 1800s. Today, the reservoir sits in the middle of a beautiful water garden, surrounded by six hexagonal Filter Beds, and is an architectural marvel. Explore the reservoir and it's incredible surroundings, which include brickwork arches, ornate iron gates, and the magnificent pump house and Draw Off Tower. The water park and grounds offer beautiful scenic walks in natural surroundings and are perfect if you want to enjoy a work of nature.
Swithland, LE7 7SB
Beacon Hill Country Park
Beacon Hill Country Park offers magnificent views, woodland walks, diverse wildlife and much more for all to explore. Discover and learn about the heathland and the animals it houses, and enjoy a day out with family in the modern play area hosting a hazel maze and a log train. With the summit rising to a height of 245m, it's one of the highest points in Leicestershire and boasts truly stunning views across the county. There's plenty to see and do at Beacon Hill, from field ponds to archaeological remains and native tree collections, making it the ideal destination for a relaxing day out.
Beacon Hill, LE12 8TA/8TE
Asda Money's tips to get the most out of your adventure

Before you pack up the car, strap the kids into their seats and pick out a road trip playlist, there are a few things to do before you set off that can help ensure that you have as enjoyable and straightforward a journey as possible. To help you get ready for your adventure, here at Asda Money, we've got a few handy tips to get you set and ready for any road trips.
First, check over your vehicle, including checking the oil levels and dashboard for any warning lights, giving your tyres a once over, and if possible, giving your car a quick test drive if you haven't driven it in some time. Next, have a look at the weather forecast, as we all know British weather can be unpredictable, so this way you can be prepared for anything the elements have to throw at you. If you're travelling with kids, consider preparing some entertainment for them before you get on the road – this could be a fun quiz or a children's podcast to play, or perhaps they'll enjoy taking in the surrounding scenery if you've found a quiet B-road! Lastly, check your route on a map and plan in regular pit stops and breaks to avoid tired eyes on the road which can cause accidents – this also helps add in some extra exploring opportunities!
Of course, for all road journeys of any distance, having a comprehensive motor insurance policy that gives you invaluable peace-of-mind while you're on the road is essential – to compare quotes from over 60 of the UK's top insurance providers and find an insurance policy that best suits you, check the links below :