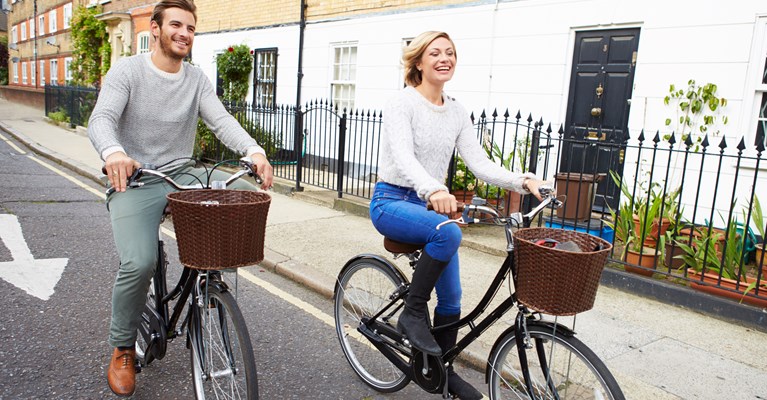 Our guide below on things to do in London was researched and written in June 2021. All of the facts and adventures you'll learn about are true to the best of our knowledge and research. We would advise readers to check any specific details on costs or opening times for example before their trip.
Please help to keep yourself and others safe by checking government guidance around COVID-19 for local advice before travelling anywhere as restrictions may differ.
The region of London is also the capital city of the UK, and with so much on offer, we recommend picking a few things to do from our picks below and making a day of site-seeing some of the most famous attractions in the world. You might want to start your London adventure by visiting iconic landmarks, such as Buckingham Palace or the London Eye; or if you fancy soaking up some culture, London is full of incredible museums (many being free to visit), including the Natural History Museum and the Science Museum. If you'd rather stay away from the business of the bustling city, go exploring through some of London's huge parks and their beautiful surroundings. Read on to find out more about these tourist hotspots and other great London destinations to explore.
Greenwich Park
Greenwich Park overlooks the River Thames and offers a mix of historic landscapes, and lush greenery. You can choose to relax and have a picnic there, or maybe visit some of the many iconic spots only a stones throw away from the park. Walk round the beautiful buildings of the University of Greenwich, discover the Prime Meridian at the Royal Observatory or learn about the famous Cutty Sark – there's something for everyone. If you haven't brought a picnic with you, Greenwich Market is also very close to get some tasty food from.
Greenwich, SE10 8QY
Covent Garden
Covent Garden is an exciting shopping, entertainment and culture hub in the West End of London. It's packed with luxury fashion to either shop or browse, theatres with the best shows and attractive dining spots where you can eat the most delicious food. Just walking round Covent Garden is a great day out, there's so much to see and do. With street artists that put on spectacular shows, tricks and magnificent musical performances, everyone will be entertained. There's also the London Transport Museum in the centre of Covent Garden if you fancy learning about the history of London transport.
Covent Garden, WC2E 8BU
Hampstead Heath
Hampstead Heath is a beautiful wild park spanning over 800 acres and boasts grand views of the city. Located only 4 miles away from the centre, you would never know it; tucked away in the woodland and meadows that inspired C.S Lewis to write the iconic books The Chronicles of Narnia. Overshadowed by the stunning Kenwood Estate, Hampstead Heath is a great place to spend your day, especially if you're a nature lover who doesn't want to trek out too far from the city. Maybe go for a dip in one of the swimming ponds if you can brave the cold!
Hampstead, NW3 7JP
Natural History Museum
The Natural History Museum is a museum bursting with a diverse range of artefacts from up to millions of years ago. If you love all things creatures, this is the museum for you. There is a whole exhibit just on dinosaurs, which is world famous and a must-see if you're a dinosaur lover! Take a break from all your discovering and enjoy a selection of salads, sandwiches, cakes and more at the Central Café. What's great about the Natural History Museum is that you can do all your exploring and learning for free!
South Kensington, SW7 5BD
Royal Botanic Gardens
The Royal Botanic Gardens at Kew is a UNESCO World Heritage Site, and for good reason! Kew has the world's largest seed conservation project, and is at the forefront of science and conservation work – it is the most biodiverse place on Earth. Explore the wonderful power of plants and fungi, whilst taking a relaxing stroll around the botanical gardens. There are over 50,000 living plants to be discovered across Kew. You will also be spoilt for choice when it comes to grabbing a bite, with multiple options of tasty cafés and restaurants.
Kew, TW9 3AE
Big Ben and the Palace of Westminster
Two of London's most iconic landmarks, Big Ben and Westminster Palace are two attractions everyone should visit at least once in their lives. Big Ben is the name given to the massive bell inside the clock tower and is a must see especially at night when the clock faces are illuminated. Make your way to Westminster Palace too – more commonly known as the Houses of Parliament – a Gothic style building on the banks of the River Thames. Take a guided tour of this iconic landmark and explore the diverse history of British politics.
Westminster, SW1A 0AA
Buckingham Palace
The royal residence of our very own Queen Elizabeth II, Buckingham Palace is an iconic London landmark you won't want to miss. Book your visit during the summer for a guided tour throughout the grand and spectacular State Rooms, decorated with some of the greatest treasures from the Royal Collection. One of the last few working royal palaces in the world today, Buckingham Palace is a majestic attraction and a visit will have you fascinated. Don't forget to take in the magnificent exterior of the palace and watch the famous changing of the guards!
Westminster, SW1A 1AA
The British Museum
The British Museum was originally founded in the 1700's and houses remarkable collections dating back over 2 million years of human history. Discover treasures of world cultures all under one roof, and centred around the magnificent Great Court. Here, you'll find world-famous objects and artefacts including the Rosetta Stone, Parthenon sculptures, Egyptian mummies and more. The museum, which attracts up to 6 million visitors per year, also hosts a variety of special exhibitions, displays and events to educate and enlighten visitors about the stories behind the collections and cultures they represent – so be sure to check their calendar and book your visit accordingly!
Bloomsbury,  WC1B 3DG
National Gallery
The National Gallery is home to grand European art collections and hosts masterpieces, and stunning collections for all to enjoy. Book your free guided tour, accessible for all and open to people of all ages to explore the incredible exhibitions displaying beautiful works by inspiring and renowned artists including Botticelli, Leonardo da Vinci, Rembrandt, Van Gogh, Remoir and so many more. The gallery also proudly boasts the first UK exhibition of Spanish impressionist art, which you won't want to miss, and fascinating history behind each of their pieces for you to take in. There's also plenty of events on offer throughout the year for everyone to enjoy – including a Winter Survival Festival.
Charing Cross, WC2N 5DN
Victoria and Albert Museum
The world's leading museum of art, design and performance, the Victoria and Albert museum is an iconic London attraction that boasts over 3,000 years of incredible human creativity. Hosting diverse and unrivalled collections and a wide variety of inspiring events, the museum is a truly wonderful place to visit if you're in the mood to marvel at fascinating artefacts, jewels and much more. In recent years, the museum has undergone a dramatic renewal and expansion, and the latest highlights now include a new exhibition space and jewellery gallery where you can take in the grandeur of Queen Victoria's sapphire and diamond coronet! There's also a programme of temporary and seasonal exhibitions ands events throughout the year – so take a look at the site and book your visit!
Knightsbridge, SW7 2RL
The View from The Shard
This stunning skyscraper stands at over 300 metres tall and is almost twice as high as any other building in the city. The Shard is the go to spot for anyone visiting London and offers truly magnificent views over the city. Take in iconic landmarks including the Tower Bridge, St Paul's Cathedral, Shakespeare's Globe Theatre and more in all of it's wonderful glory as you make your way to the Skydeck on Level 72 – an open air platform offering breathtaking views over London. Grab a drink or snack from one of the Shard's many bars as you enjoy the stunning views over England's capital.
London Bridge Street, SE1 9SG
Westminster Abbey
Westminster Abbey is one of London's most talked about and iconic destinations, and has touched the lives of countless British royal figures over many decades. Having catered to multiple kings, queens, statesmen, soldiers, poets, heroes and villains, Westminster Abbey is steeped in iconic British history and is a must visit for all. Welcoming over a million visitors each year, the 700 year old coronation church of England offers guided tours in multiple different languages for all to take in it's fascinating history and splendid glory. If you find that your English language audio tour narrator sounds a little familiar – it's narrated by actor Jeremy Irons!
Westminster, SW1P 3PA
St Pauls Cathedral
St Paul's Cathedral is an architectural masterpiece that towers over the City of London and is open for all to explore. Step inside to take in the awe-inspiring interior and décor, then book a guided tour to explore this truly iconic building. Explore the tombs and memorials of some of the nation's greatest heroes, including Admiral Lord Nelson and the Duke of Wellington, and visit Oculus, an award winning 270-degree immersive film experience. Don't forget to explore the fascinating Whispering Gallery and continue your climb to the Golden Gallery to take in the breathtaking panoramic views across the city.
St Pauls, EC4M 8AD
The Science Museum
London's famous Science Museum is the most visited science and technology museum in all of Europe and a must visit. With over 15,000 objects on display, including the world-famous Apollo 10 command capsule and Stephenson's Rocket, the museum is home to fascinating collections with inspiring histories and stories. Explore the many exhibitions and interactive galleries, and enjoy incredible experiences such as learning what it is like to fly with the Red Arrows or blast off into space using the stunning 3D and 4D simulators. The museum offers a fun and educational experience for those of all ages, and makes for a thrilling day out!
South Kensington, SW7 2DD
Alexandra Palace and Park
Alexandra Palace and Park is the perfect destination for anyone looking for a relaxing escape from busy life and a must for nature lovers of all kinds. Set in 196 acres of parklands and offering stunning views across London, Alexandra Palace makes for a fabulous day or evening out. Home to fascinating plants, animals and even a farmers' market, the historic gardens are designed for you to enjoy a peaceful stroll or picnic in. The magnificent Victorian building also houses an ice-rink and evening discos to top off your day!
Alexandra Palace Way, N22 7AY
Tower of London
The Tower of London is possibly London's most iconic landmark and has a truly fascinating – yet sometimes grim – history for all to explore. Discover the history of a royal palace, an armoury, a powerful fortress and of course, the priceless Crown Jewels. Learn the legendary stories of the tower's ravens, the wild and wonderous animals that once inhabited the tower and even get to grips with the swords and armours on display!
St Katharine's and Wapping, EC3N 4AB
The London Eye
Also known as the Millennium Wheel, the London Eye is the most popular paid tourist attraction the UK. A stunning rotating wheel that offers amazing 360-degree views over the capital to explore, and enjoy the city's iconic landmarks and sights from high above; the London Eye is a must visit for anyone. Located on the River Thames, this attraction is a wonderful way to take in the splendour of the city from a height. Each capsule even has touch screen devices you can use to find more information and historical facts regarding each of the iconic attractions you can see.
Southbank, SE1 7PB
Camden Lock
Camden Lock is one of London's top markets and offers a diverse range of shops and activities for visitors to enjoy. From vintage fashion, beauty boutiques, handmade jewellery, tasty cuisines and much more, this iconic spot offers something for everyone. Whatever your cup of tea is, Camden Lock is bound to have something for you to enjoy. Home to six different markets, this fascinating spot offers incredible experiences from highly fashionable stalls, to more retro and vintage outlets.
Camden, NW1 8AF
Queen Elizabeth Olympic Park
A vibrant area of East London, Queen Elizabeth Olympic Park is an exciting and stunning place to visit. With award winning parklands, waterways and playgrounds that are free to visit, this beautiful attraction is the perfect place to enjoy a day out with family, friends or even by yourself. A former Olympic and Paralympic venue, the park includes the London Stadium, London Aquatics Centre, Lee Valley VeloPark and much more, making a global attraction. There's plenty to keep you entertained too whether you love nature or adventure – ride the slide at the ArcelorMittal Orbit, enjoy beautiful spring or summer picnics, explore the greenery on a peaceful stroll and enjoy the delicious drinks and meals on offer.
Stratford, E15 2DU
Hyde Park, Green Park and Kensington Gardens
Hyde Park is set in the heart of London and offers admirable views from their waterside cafes, and is full of plenty of quiet places for visitors to relax and unwind. Dip your toes in the Princess of Wales Memorial Fountain or hire a boat on the Serpentine – or if you want, you can enjoy some more physical activities such as tennis, horse riding or simply go for a peaceful walk or jog in the beautiful surroundings. One of London's eight Royal Parks, Green Park is a peaceful triangle of grasslands offering a quiet retreat from busy city life. Visit the park's range of memorials, fountains, statues and more, to explore it's interesting history spanning multiple centuries. The park covers over 40 acres and is perfect for enjoying a peaceful day out. Kensington Gardens was once part of Hyde Park and today offers an interesting mix old and new park pastimes and open green spaces. There's plenty to explore at Kensington Gardens from contemporary art and architecture at the Serpentine Galleries, to history and heritage at Kensington Palace, and even child friendly attractions including a wooden pirate ship and play sculptures inspired by the adventures of Peter Pan. Packed with activities for all to enjoy, Kensington Gardens is a wonderful spot for a well deserved break.
City of Westminster, W2
Tate Modern
The Tate Modern is London's free national museum of modern and contemporary art – a trip to London isn't complete without a trip to Tate Modern. With multiple galleries and exhibitions displaying modern and contemporary art from around the world and sitting on the banks of the River Thames, this attraction is a must visit. Take in the awe-inspiring work by renowned artists including Matisse, Picasso, Warhol, Rothko, Bourgeois and much more, and explore the fascinating Turbine Hall that runs the length of the entire building. The museum also has an incredible history that can be traced back all the way to the 1800s and has become an international focus, making it one of the top tourist attractions in the UK.
Bankside, SE1 9TG
Asda Money's tips to get the most out of your adventure

Before you pack up the car, strap the kids into their seats and pick out a road trip playlist, there are a few things to do before you set off that can help ensure that you have as enjoyable and straightforward a journey as possible. To help you get ready for your adventure, here at Asda Money, we've got a few handy tips to get you set and ready for any road trips.
First, check over your vehicle, including checking the oil levels and dashboard for any warning lights, giving your tyres a once over, and if possible, giving your car a quick test drive if you haven't driven it in some time. Next, have a look at the weather forecast, as we all know British weather can be unpredictable, so this way you can be prepared for anything the elements have to throw at you. If you're travelling with kids, consider preparing some entertainment for them before you get on the road – this could be a fun quiz or a children's podcast to play, or perhaps they'll enjoy taking in the surrounding scenery if you've found a quiet B-road! Lastly, check your route on a map and plan in regular pit stops and breaks to avoid tired eyes on the road which can cause accidents – this also helps add in some extra exploring opportunities!
Of course, for all road journeys of any distance, having a comprehensive motor insurance policy that gives you invaluable peace-of-mind while you're on the road is essential – to compare quotes from over 60 of the UK's top insurance providers and find an insurance policy that best suits you, check the links below :