Things to do in North West England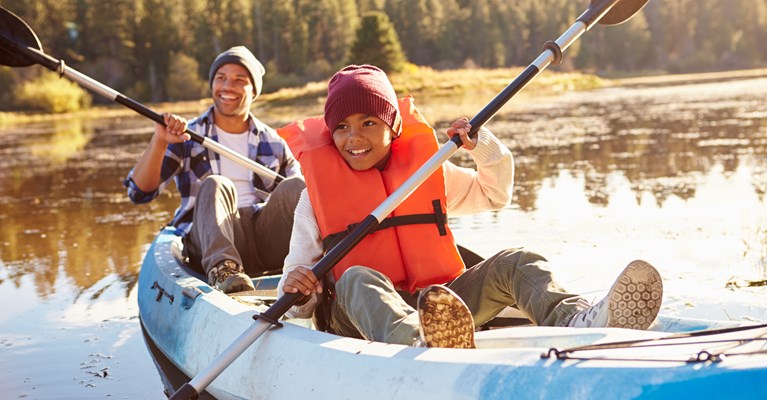 Our guide below on things to do in the North West was researched and written in June 2021. All of the facts and adventures you'll learn about are true to the best of our knowledge and research. We would advise readers to check any specific details on costs or opening times for example before their trip.
Please help to keep yourself and others safe by checking government guidance around COVID-19 for local advice before travelling anywhere as restrictions may differ.
The North West is home to the largest natural lake in England – Windermere, and is also full of wonderful attractions to visit and activities to do. Surrounding Lake Windermere, the Lake District National Park is a great place to explore vast open spaces amongst nature, with something to do for everyone. Chester Zoo is another great day out if you love animals, with over 35,000 creatures to discover! And if you're an art lover, Tate Liverpool is a must - it's the northern hub of British and International contemporary art! If you want to find out more about these amazing attractions, as well as some of our other favourite picks, keep reading below.
Blackpool Pleasure Beach
Blackpool Pleasure Beach is one of the UK's most famous and popular theme parks, with a unique location right on the seafront. While it's known for its big-thrill roller coasters, including the UK's tallest roller coaster - The Big One, and the latest double launch coaster - Icon, it has plenty of rides and attractions to suit all ages. There are classic seaside rides and family adventures based on popular stories such as Wallace and Gromit and Alice in Wonderland, and even a whole land devoted to Nickelodeon characters and cartoons! There are even two hotels in the resort if you want to extend your stay and be right next to the park. Blackpool Pleasure Beach is perfect for thrill-seekers and families looking for a great day out in the North West.
Blackpool, FY4 1EZ
Royal Albert Dock Liverpool
Having dominated the global trade during the 19th Century, Liverpool's Royal Albert Dock is an iconic element of the city. With a fascinating history, a variety of activities and sights to experience and explore, it's a highly popular attraction for tourists and locals alike. There's also plenty to see and do from coach tours, a Victorian Carousel and also the famous Beatles Museum! You can also eat your way around the dock, with many of the exciting cafes, restaurants and bars on offer.
Liverpool, L3 4AA
Chester Zoo
One of the largest zoos in the UK, Chester Zoo is home to over 35,000 animals. A conservation and education charity dedicated to preventing extinction, Chester Zoo's work and commitment to animals is truly something to behold. Explore the beautiful zoological gardens and come face to face with the most majestic animals you'll ever see.
Chester, CH2 1EU
Tate Liverpool
The North's hub of British and International modern and contemporary art, Tate Liverpool is one of the most visited art galleries outside of London. Featuring some of the most respected artists and stunning displays, it's the perfect place for some artistic inspiration or a relaxing day out.
Liverpool, L3 4AB
Liverpool Cathedral
Liverpool Cathedral is a world class visitor attraction and Britain's biggest cathedral. Free to enter, the cathedral is filled with wonderful sights to explore and hosts a variety of spectacular events, conferences, galas and more. Don't forget to make your way to the top of the tower to take in the stunning panoramic views 500ft above sea level!
Liverpool, L1 7AZ
Sefton Park
Sefton Park is a magnificent historic park situated in the City of Liverpool. Rich with history, Sefton Park was first opened in the 19th century and is now filled with beautiful features and monuments, including a boating lake and replica statues. Attracting both locals and tourists, Sefton Park is truly loved by all.
Liverpool, L17
World Museum
World Museum is Liverpool's oldest museum and gallery, and is home to a range of excellent collections and displays of sciences, world culture, art and much more. Explore a wealth of stories spanning many decades and delve into the history of each unique collection.
Liverpool, L3 8EN
Lake District National Park
Discover the timeless landscapes of the Lake District National Park in Cumbria. One of the country's most popular and beautiful tourist attractions, the Lake District has tons of activities and features for all to explore. Take in the stunning views of the shimmering lakes and dramatic mountains, soak in the rich culture and heritage, lean into your adventurous side and of course, taste the delicious cuisine. In the Lake District, there's something incredible for people of all ages to enjoy.
Lake District, LA23
Lyme Park
Nestled on the edge of the famous Peak District, Lyme Park is a stunning Edwardian era garden rich with history and natural beauty. From handsome interiors within the Edwardian mansion on the grounds, to the lush gardens and striking views of the city; it's a wonderful place to visit to bask in the amazing beauty and tranquil atmosphere. You may find the views during your garden stroll a little familiar too – the gorgeous grounds were featured in the BBC production of Pride and Prejudice!
Disley, SK12 2NR
Manchester
A Manchester city break is a popular and excellent UK holiday choice. The city is bursting with character and is loved by many due to its diversity and youthful, vibrant energy. Known as the birthplace of the industrial revolution, Manchester has become a hub for science, politics, music, arts, sports and more. Explore the city's unique and inspiring galleries, restaurants, market towns, hotels, parks and much more. Don't miss out on the variety of diverse cultural events that take place on a regular basis - they're truly a sight to behold!
Manchester, M1
Asda Money's tips to get the most out of your adventure

Before you pack up the car, strap the kids into their seats and pick out a road trip playlist, there are a few things to do before you set off that can help ensure that you have as enjoyable and straightforward a journey as possible. To help you get ready for your adventure, here at Asda Money, we've got a few handy tips to get you set and ready for any road trips.
First, check over your vehicle, including checking the oil levels and dashboard for any warning lights, giving your tyres a once over, and if possible, giving your car a quick test drive if you haven't driven it in some time. Next, have a look at the weather forecast, as we all know British weather can be unpredictable, so this way you can be prepared for anything the elements have to throw at you. If you're travelling with kids, consider preparing some entertainment for them before you get on the road – this could be a fun quiz or a children's podcast to play, or perhaps they'll enjoy taking in the surrounding scenery if you've found a quiet B-road! Lastly, check your route on a map and plan in regular pit stops and breaks to avoid tired eyes on the road which can cause accidents – this also helps add in some extra exploring opportunities!
Of course, for all road journeys of any distance, having a comprehensive motor insurance policy that gives you invaluable peace-of-mind while you're on the road is essential – to compare quotes from over 60 of the UK's top insurance providers and find an insurance policy that best suits you, check the links below :