Things to do in Northern Ireland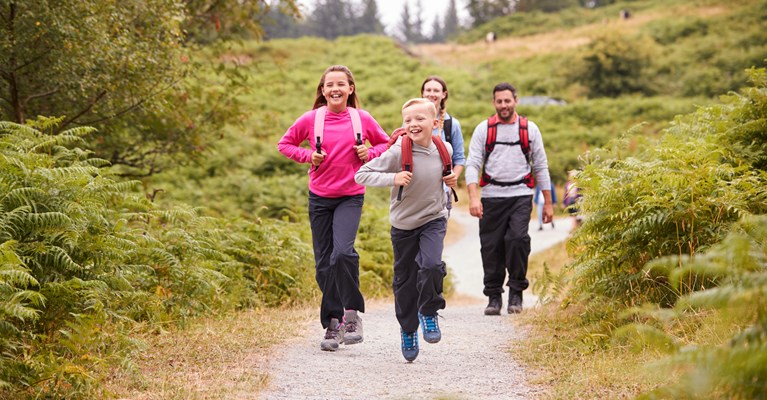 Our guide below on things to do in Northern Ireland was researched and written in June 2021. All of the facts and adventures you'll learn about are true to the best of our knowledge and research. We would advise readers to check any specific details on costs or opening times for example before their trip.
Please help to keep yourself and others safe by checking government guidance around COVID-19 for local advice before travelling anywhere as restrictions may differ.
Discover the iconic region, which was also featured throughout the famous Game of Thrones series, and explore the beautiful destination for yourself. Housing multiple attractions, including the magnificent Giant's Causeway coast, stunning Monastic Islands, and dramatic crumbling castles, Northern Ireland is a world class attraction for visitors with something on offer for everyone. Embark on thrilling coastal adventures and explore the ruins of ancient castles – and don't forget to try out as many incredible restaurants and bars as you can as the Northern Irelands food and drink scene is, quite literally, award winning. Take a look below at some of their top attractions and our list of activities to suit individuals, groups and families alike.
Causeway Coastal Route
The varied and breathtaking vistas of the Causeway Coastal Route shows off the best of Northern Ireland's natural beauty as well as some of its most fascinating mythology. The route takes you from Belfast all the way around the north-eastern tip of Northern Ireland to Derry, with some incredible stop-offs along the way. Don't miss the amazing cliff pathways, suspension bridges, caves at The Gobbins, and the incredible Giant's Causeway, which legend says was built by an Irish giant in order to meet in battle with a Scottish giant. Wherever you explore along this coastline, it's the perfect day out for anyone who loves natural beauty and walking in beautiful and inspiring landscapes, but also great for those who love a bit of local history and legend.
Ballycastle, BT54 6NE
Belfast
Belfast is Northern Ireland's capital city, filled with all sorts of attractions and sights for those looking for a bit of culture and history. The city is most famous for its maritime and ship-building heritage, including the famous Titanic. More recently it was also home to the studios and many filming locations of the Game of Thrones TV series. There's the must-see Titanic Belfast museum where you can learn the story, experience the sights and sounds of the famous and ill-fated ship, as well as visit the SS Nomadic, the last White Star Line vessel with strong links to the Titanic. Belfast is the perfect destination for so many reasons, from great shopping and food, to cultural attractions and historical sights; should keep everyone happy on a day trip.
Belfast, BT1
Dark Hedges
The Dark Hedges has to be one of the most enchanting and magnificent sights in Northern Ireland, with its twisting tangle of branches forming a tunnel across the road. It's no wonder it's one of the most photographed places in Northern Ireland. It was featured in the hit TV series, Game of Thrones, where it became the Kingsroad, which only added to its attraction. The road is now pedestrianised, making it perfect for visiting and taking a stroll under the branches of the beech trees. It's the perfect location for relaxed walk in the outdoors, and you could also head to the nearby coast to find more stunning natural beauty.
Ballymoney, BT53 8PX
Tollymore Forest
The forest park of Tollymore is an enchanting destination for anyone who loves a walk through nature, but also anyone who loves a bit of magic. You can wander through planted plots of unusual trees, such as monkey puzzle and giant redwoods, and maybe see some of Tollymore's oak trees, chosen to clad the interiors of the famous Titanic. You can wander along the river Shimna and enjoy the many enchanting bridges, grottos, and caves along the way. There are also some great picnic spots and adventure playgrounds for the little ones, making it a perfect destination for a family day out. 
Newcastle, BT41 1SP
Carrickfergus Castle
Carrickfergus Castle is just outside of Belfast on the northern shore of Belfast Lough, and one of the best-preserved medieval castles in Northern Ireland. It was built by the Normans over 800 years ago, and was besieged by the Scots, English, French, and Irish over the centuries. It was still used up until 1928 in a military role! Today you can explore inside its walls and see inside its impressive keep and great hall. It's a great day out for the family and anyone who loves a bit of history.
County Antrim, BT38 7BG
Castlerock Beach
Stretching from the sea cliffs of Downhill to the Barmouth Estuary, the 1km long sandy beach of Castlerock provides the perfect seaside day out. You can get to the beach across the rolling dunes on fun boardwalk pathways, or even drive right onto the designated eastern part. It's the perfect destination for a sunny summer day, with a picnic on the beach and a stroll along the shoreline. 
Castlerock, BT51 4RE
Dunluce Castle
Dunluce Castle is one of the most dramatic Irish castles, sitting high on a sea cliff above the crashing waves. The romantic ruins that stand today are what remain of the 16th and 17th century castle, that was home to lords and ladies from different warring Irish clans. As well as the ruins themselves, you can also learn more from historic exhibits and take in some of the incredible views. The nearby picnic and viewing areas at Magheracross are a great place to stop and relax on a day out to Dunluce Castle.
Bushmills, BT57 8UY
Ulster Folk and Transport Museum
The Ulster Folk Museum and the Ulster Transport Museum can be found between Belfast and Bangor, and together offer an immersive and fascinating look at life in Northern Ireland. The Folk Museum is a living history attraction, so you can walk around a bustling town just as it was over 100 years ago and meet people doing traditional crafts. You can also wander through rolling countryside and see all sorts of farm animals. The Ulster Transport Museum is full of treasures and exhibits that cover the history of transport in Northern Ireland; how things have changed and progressed over the centuries. Both these national museums offer the perfect day out for anyone interested in local history, especially if you love a more immersive and interactive experience.
Cultra, BT18 0EU
Bangor
Bangor is a short hop from Belfast, and offers the perfect seaside retreat. It's home to many attractions and historic sites, from Bangor Castle, to the Abbey, the North Down Museum, and Pickie Funpark. There's also its large marina and pier, ideal for taking a stroll and looking at the many yachts and boats. Kids will love Pickie Fun Park, with classic attractions like a steam train, swan boats, and a minigolf course. If you want to learn a bit more about the history of the area, the North Down Museum covers everything from the Bronze Age to the modern day. Bangor offers a great family day out with options to suit everyone, and plenty of classic seaside charm.
Bangor, BT20
Carrick-a-Rede Rope Bridge
The Carrick-a-Rede rope bridge offers a thrilling experience as it reaches out between two sheer cliffs, with the Atlantic Ocean 100ft below. The bridge was first built over 250 years ago by fishermen, allowing them to reach the island of Carrick-a-Rede. Today it offers an exciting and beautiful destination, as part of a hike along the stunning Northern Irish coastline. It's a must-see for any day out along the Causeway Coastal Route, and is ideal for anyone who loves incredible scenery and has a head for heights!
County Antrim, BT54 6LS
Game of Thrones Tour
Fans of the series, Game of Thrones, can visit some of the real-life locations used in the show, from the Castle of Winterfell to the Kingsroad and Pyke Island. There are two Game of Thrones tours to choose from in Belfast, one that visits locations across the north coast, including the Glens of Antrim, Carrick-a-Rede rope bridge, and the Dark Hedges. The other tour will take you to the Old Castle Ward, the filming location of Winterfell, as well as Tollymore Forest, where scenes set in the Wolfswood and the forest north of the Wall were filmed. The tours would be best for anyone who loves Game of Thrones and is up for some trekking in the great outdoors, visiting some amazing historic sites and areas of natural beauty.
Belfast, BT12 5JN
Age restrictions may affect some areas - please check before visiting.
Asda Money's tips to get the most out of your adventure

Before you pack up the car, strap the kids into their seats and pick out a road trip playlist, there are a few things to do before you set off that can help ensure that you have as enjoyable and straightforward a journey as possible. To help you get ready for your adventure, here at Asda Money, we've got a few handy tips to get you set and ready for any road trips.
First, check over your vehicle, including checking the oil levels and dashboard for any warning lights, giving your tyres a once over, and if possible, giving your car a quick test drive if you haven't driven it in some time. Next, have a look at the weather forecast, as we all know British weather can be unpredictable, so this way you can be prepared for anything the elements have to throw at you. If you're travelling with kids, consider preparing some entertainment for them before you get on the road – this could be a fun quiz or a children's podcast to play, or perhaps they'll enjoy taking in the surrounding scenery if you've found a quiet B-road! Lastly, check your route on a map and plan in regular pit stops and breaks to avoid tired eyes on the road which can cause accidents – this also helps add in some extra exploring opportunities!
Of course, for all road journeys of any distance, having a comprehensive motor insurance policy that gives you invaluable peace-of-mind while you're on the road is essential – to compare quotes from over 60 of the UK's top insurance providers and find an insurance policy that best suits you, check the links below :