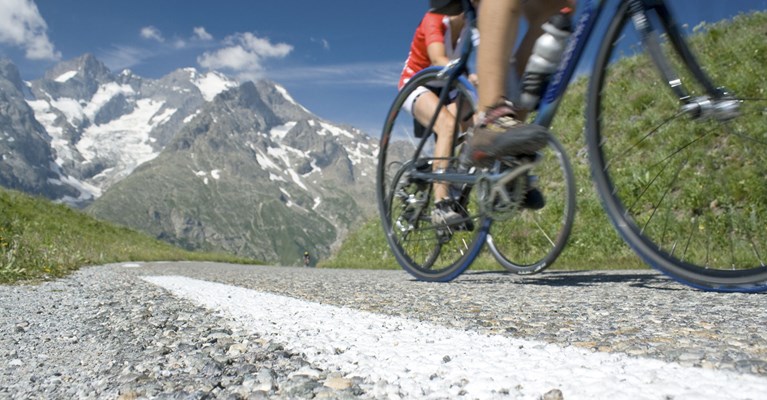 Our guide below on things to do in Wales was researched and written in June 2021. All of the facts and adventures you'll learn about are true to the best of our knowledge and research. We would advise readers to check any specific details on costs or opening times for example before their trip.
Please help to keep yourself and others safe by checking government guidance around COVID-19 for local advice before travelling anywhere as restrictions may differ.
Known for it's stunning mountainous national parks, rugged coastlines, distinctive Welsh language and Celtic culture, Wales is a beautiful country and is home to some of the most iconic and breathtaking natural and historical spots. From Snowdonia National Park, to Conwy Castle, and the historic Welsh capital city of Cardiff, Wales is a loved tourist attraction and is perfect for short breaks and holidays. Packed with local traditions, heritage and culture, Wales homes hundreds of castles steeped in myth and legend, dramatic mountains and breathtaking scenery, plus so much more. We've compiled a list of all the wonderful spots and activities you can get stuck into - so keep reading!
Snowdonia National Park
Renowned for its stunning rugged landscape and boasting the highest mountain in England and Wales, Snowdonia National Park is truly a sight to behold. With so much to discover from fascinating Welsh culture, ancient Celtic rainforests, delicate greenery and even a sweeping white beach, Snowdonia has plenty for you to do and a wealth of gorgeous sights to feast your eyes upon.
Gwynedd, LL48 6LF
Pembrokeshire Coast National Park
A wonder-filled coast hosting a range of activities and events for you to explore and appreciate it's beauty, Pembrokeshire Coast National Park is the ideal destination for anyone looking to experience a wonderful blend of history, culture, wildlife and landscape. Be sure to pack your hiking gear – the total rise and fall of the Coast Path is greater than the height of Mount Everest!
Pembrokeshire, SA60/SA70
Brecon Beacons National Park
Brecon Beacons National Park is loved for its big open spaces and popular stargazing adventures. Ideal for all outdoorsy types, this true gem of a national park offers a diverse range of creative activities and adventures, including horse riding, mountain biking, geocaching, rock climbing and so much more.
South Wales, LD3
Lydstep Cliffs and Caverns Walk
Lydstep Cliffs and Caverns Walk is a highly popular and stunning cliff-top walking trail home to an array of fascinating wildlife. With rocky caves to explore and marvellous views out to sea, you may even be lucky enough to spot some dolphins or porpoises offshore!
Pembrokeshire, SA70 7SE
Mumbles Village
A well-loved cosy village situated in Swansea, Mumbles village is known as the gateway to the Gower Peninsula. Home to iconic landmarks including a medieval castle, the fabulous Mumbles Lighthouse – and of course, world class ice cream! Mumbles is the ideal holiday destination for anyone looking for some pampering and relaxation.
Swansea, SA3
Tenby
Boasting a warm atmosphere and a range of beautiful beaches, Tenby is the perfect seaside town to go to relax and unwind. Home to the small and friendly Tenby harbour and the stunning and enjoyable Pembrokeshire Coast path, you'll be bathing in the most fabulous views and scenery at this impressive location.
Tenby, SA70
Conwy Castle
Conwy Castle is a well preserved and historic medieval fortress that has towered over the town of Conwy, North Wales, for over 700 years. Surrounded by the craggy mountains of Snowdonia, the harbour, and narrow streets of Conwy, this famous fortress will take your breath way. Explore an intact set of medieval apartments, staircases, lofty towers and much more at this impressive historic site.
Conwy, LL32 8AY
Cardiff
The City of Cardiff has plenty of wonderful things to do and sights to explore – you'll truly be spoilt for choice. From iconic historic landmarks like the Cardiff Castle and National Museum of History, to thrilling activities like indoor climbing to white water rafting, you'll never run out of fun things to do during your Cardiff city break.
Cardiff, CF10
Castell Coch
Known as the "Red Castle", this fairy-tale like castle was once a plaything of the rich and powerful for over 700 years. With highly decorated interiors, rich furnishings, and magnificent towers, it's a truly dazzling and impressive masterpiece of the High Victorian era. Explore the remains of a 13th-century castle that once doubled as a hunting lodge and take in all its glory.
Cardiff, CF15 7JS
Bala Lake Railway
One of the Great Little Trains of Wales, the Bala Lake Railway is a must see attraction for all. The 9-mile return journey taking you through the stunning scenery of Snowdonia National Park takes around 1 hour and lets you hop off at any station if you wish to explore the town and enjoy other activities such as swimming, fishing or even taking picnics by the beach.
Llanuwchllyn, LL23 7DD
National Museum of Art
The National Museum of Art in Wales is home to Europe's best and finest art collections, displaying a range of magnificent paintings, drawings, sculptures and ceramics spanning over 500 years. With free entry and incredible collections showcasing everything from art to science, it's a necessary stop on your visit to Cardiff.
Cardiff, CF10 3NP
Asda Money's tips to get the most out of your adventure

Before you pack up the car, strap the kids into their seats and pick out a road trip playlist, there are a few things to do before you set off that can help ensure that you have as enjoyable and straightforward a journey as possible. To help you get ready for your adventure, here at Asda Money, we've got a few handy tips to get you set and ready for any road trips.
First, check over your vehicle, including checking the oil levels and dashboard for any warning lights, giving your tyres a once over, and if possible, giving your car a quick test drive if you haven't driven it in some time. Next, have a look at the weather forecast, as we all know British weather can be unpredictable, so this way you can be prepared for anything the elements have to throw at you. If you're travelling with kids, consider preparing some entertainment for them before you get on the road – this could be a fun quiz or a children's podcast to play, or perhaps they'll enjoy taking in the surrounding scenery if you've found a quiet B-road! Lastly, check your route on a map and plan in regular pit stops and breaks to avoid tired eyes on the road which can cause accidents – this also helps add in some extra exploring opportunities!
Of course, for all road journeys of any distance, having a comprehensive motor insurance policy that gives you invaluable peace-of-mind while you're on the road is essential – to compare quotes from over 60 of the UK's top insurance providers and find an insurance policy that best suits you, check the links below :