Things to do in West Midlands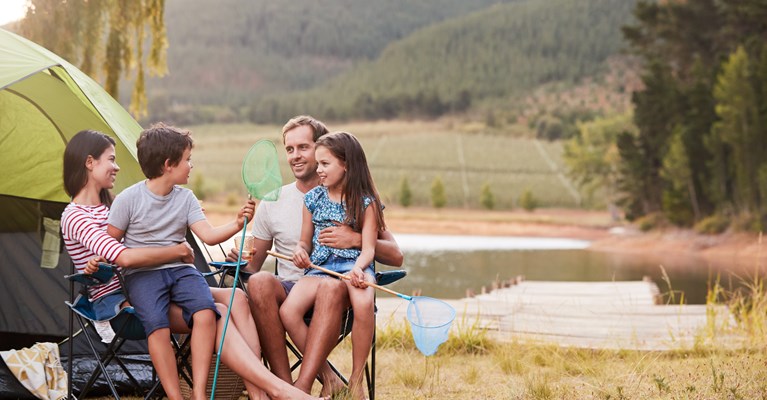 Our guide below on things to do in the West Midlands was researched and written in June 2021. All of the facts and adventures you'll learn about are true to the best of our knowledge and research. We would advise readers to check any specific details on costs or opening times for example before their trip.
Please help to keep yourself and others safe by checking government guidance around COVID-19 for local advice before travelling anywhere as restrictions may differ.
Home to world class museums and distinctive attractions, the West Midlands is an iconic UK destination with plenty of adventures and activities for all to enjoy. From family friendly attractions, such as the famous Cadbury's World factory, to luxurious and romantic attractions including country parks and nature reserves, the West Midlands is a diverse and vibrant region with plenty for everyone to enjoy to appreciate. Home to Shakespeare's birthplace and the inspiration behind The Lord of the Rings, the West Midlands is rich with cultures and heritage. Whether you're looking for a luxurious holiday or a cheap break, the West Midlands could have the perfect experience to meet whatever you're looking for. Keep reading to find out more about this well-loved destination and everything it has to offer!
Cadbury World
This iconic destination is a must visit for anyone of any age. Discover a world of chocolatey delights and enjoy a fun-packed day at the famous Cadbury World. A rich experience offering educational sessions on how your favourite chocolate goodies are made and a history of its origins is always a fascinating treat. Plus, you'll be given the chance to play in chocolate rain, meet the infamous Cadbury drumming gorilla and even be whisked away on an adventurous journey in the 4D Chocolate cinema experience! Cadbury World is a fantastic family friendly attraction with plenty to see and do.
Birmingham, B30 1JR
National Sea Life Centre
The National Sea Life Centre is home to over 60 diverse displays of freshwater and marine life and is home to the UK's only 360 degrees ocean tunnel. The aquarium offers visitors a fantastic experience marvelling at the wonderful jellyfish, the majestic Asian short clawed otters, the Gentoo penguins and so much more! Learn about the mysterious abilities and habits of some of the most fascinating jellyfish species and observe the forested seals at this brilliant site that welcomes people of all ages.
Birmingham, B1 2HL
Coventry Cathedral
Coventry Cathedral is a stunning building that combines medieval history with modern architecture for a dramatic and poignant effect. Rich with history, the site sits on the ruins of an old cathedral that was originally destroyed during the second world war. Today, it stands proudly alongside the New Cathedral and features the works of some of the most renowned artists of the 1950s and 1960s. The cathedral is truly an incredible place to visit, with beautiful historic elements to explore amongst breathtaking settings.
Coventry, CV1 5FB
Birmingham Botanical Gardens
One of the city's greatest attractions, Birmingham Botanical Gardens offers something for everyone to enjoy. With four stunning glasshouses displaying tropical rainforests to arid deserts, there's plenty for nature lovers of all types to explore. Surrounded by acres and acres of beautiful landscape greenery, the gardens are the perfect destination to enjoy a relaxing and peaceful day like no other amongst gorgeous natural surroundings.
Birmingham, B15 3TR
Aston Hall
Aston Hall is a magnificent 17th century Jacobean mansion. Steeped in fascinating history, the mansion was one of the last Jacobean houses to be built. Today, it is a Grade I listed building still retaining its former Jacobean splendour and open for visitors to explore. Take a walk through this stunning site that regularly received royalty throughout many decades and take in the majestic interiors.
Birmingham, B6 6JD
Clent Hills
With over 440 acres of luscious woodlands and heath rising to over 1000 feet, Clent Hills Country Park is a true English gem. Less than 8 miles from Birmingham City Centre, the park offers breathtaking panoramic views stretching as far as the Cotswolds and Welsh borders. It's the perfect place to find a little peace and quiet and get lost in the beautiful nature on display. Explore the long footpaths, bridleways and easy access trails as you make your way through the park and take in the picturesque views all around. There's also plenty of historical stories to learn about involving the park- don't miss out!
Romsley, B62 0NL
The Bear Grylls Adventure
For adventure lovers of any kind, Bear Grylls is the perfect destination for you. Get ready for hours and hours of unforgettable fun and put yourself and your adventurous side to the test with the incredible activities on offer at the Bear Grylls Adventure. Whether you want to climb, dive, fly or explore, Bear Grylls has plenty of thrilling experiences for you to take part in that will have your adrenaline spiking. Designed to test your limits and get you to try something new, this adventure filled place is available for people of all ages to explore – though age restrictions will apply on certain activities.
Birmingham, B40 1PA
Age restrictions may affect some areas - please check before visiting.
Winterbourne House and Garden
Winterbourne House and Garden is one of the best surviving examples of a unique Edwardian Arts and Crafts suburban villa and garden. Home to a beautiful walled garden with strikingly colourful borders and exotic plants from around the globe, Winterbourne House offers visitors stunning historical exhibitions, local heritage days and even music concerts. The site is one for all to explore and take in its beautiful details.
Birmingham, B15 2RT
Dudley Castle and Zoo
Dudley Zoo sits on the ancient ruins of an 11th century castle and is home to some of the world's rarest animals and countless exotic and endangered species. From lions and tigers to birds of prey and furry friends, Dudley Zoo is a fascinating place with so much to explore. Come face to face with lemurs as they roam freely in their woodland home and feed colourful Lorikeets their favourite nectar. Dudley Zoo is a magical place to make some wonderful furry friends – as well as exploring the ghosts that roam in the old castle it sits on. Don't forget to attend the zoos talks and events to learn about their important conservation work and see if you can get involved!
Dudley, DY1 4QF
Walsall Arboretum
Walsall Arboretum houses a wonderful boating lake, beautiful gardens, open green spaces and a fabulous children's play area making it the ideal family holiday destination. Having first opened in the 1800s, the site is a rural retreat in the heart of Walsall and spans over 170 acres to include a range of features for visitors to explore and enjoy. There's a diverse range of flora and wildlife to discover, along with over 10,000 different species of trees and shrubs that make a truly stunning backdrop. The Arboretum hosts a range of activities perfect for people of all ages, so there's definitely something for everyone to get involved in.
Walsall, WS1 2QB
Asda Money's tips to get the most out of your adventure

Before you pack up the car, strap the kids into their seats and pick out a road trip playlist, there are a few things to do before you set off that can help ensure that you have as enjoyable and straightforward a journey as possible. To help you get ready for your adventure, here at Asda Money, we've got a few handy tips to get you set and ready for any road trips.
First, check over your vehicle, including checking the oil levels and dashboard for any warning lights, giving your tyres a once over, and if possible, giving your car a quick test drive if you haven't driven it in some time. Next, have a look at the weather forecast, as we all know British weather can be unpredictable, so this way you can be prepared for anything the elements have to throw at you. If you're travelling with kids, consider preparing some entertainment for them before you get on the road – this could be a fun quiz or a children's podcast to play, or perhaps they'll enjoy taking in the surrounding scenery if you've found a quiet B-road! Lastly, check your route on a map and plan in regular pit stops and breaks to avoid tired eyes on the road which can cause accidents – this also helps add in some extra exploring opportunities!
Of course, for all road journeys of any distance, having a comprehensive motor insurance policy that gives you invaluable peace-of-mind while you're on the road is essential – to compare quotes from over 60 of the UK's top insurance providers and find an insurance policy that best suits you, check the links below :