Top 4 Christmas Season Getaways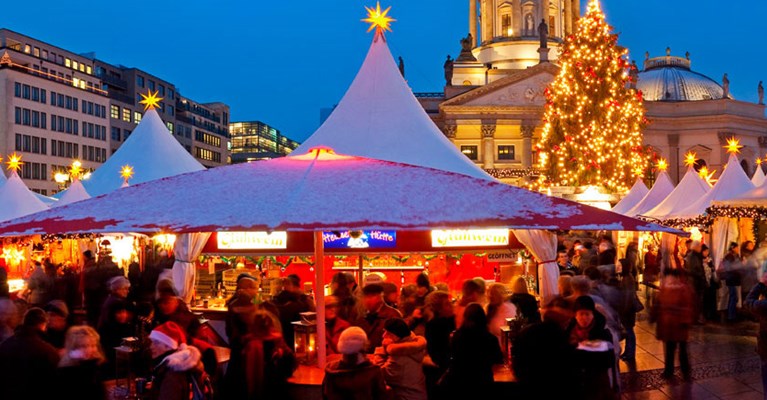 December is usually spent getting prepared for the darker, and much colder nights, as well as rushing around buying Christmas gifts for loved ones. However, nowadays more people are using this time to relax before the festive season gets into full swing, by booking a last-minute getaway.
Celebrating the run-up to Christmas with a trip abroad can provide a refreshing alternative to the typical British traditions, and potentially better weather too. So here at Asda Money we've picked some of our favourite destinations to visit in early December.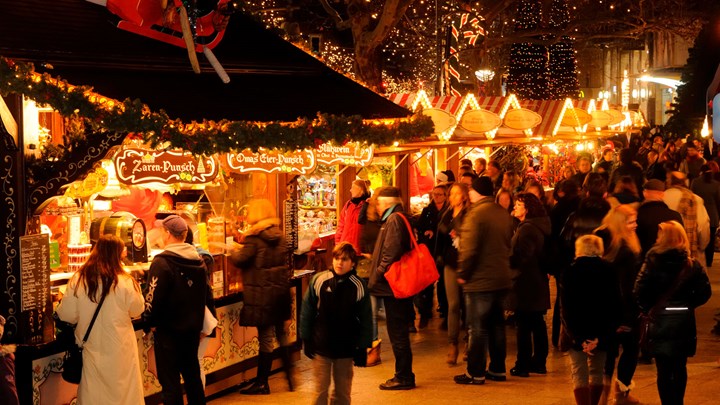 Hawaii


When thinking about travelling during winter, Hawaii wouldn't usually be the first location that springs to mind. However, Hawaii is the perfect place if you fancy some traditional festivities combined with amazing weather. The residents throw plenty of events to celebrate the Christmas period, including light displays, concerts, and community parades throughout the state. 
One of the biggest Christmas celebrations in the islands is Honolulu City Lights, which begins on the 3rd December. The event features a 50-foot pine Christmas tree, extravagant wreath exhibits, Yuletide displays, and plenty of live entertainment for the whole family to enjoy.
It's much cheaper to visit Hawaii in the first few weeks of December, with an average 3 to 4-star hotel costing between $499.08 and $748.62 (£400 and £600) for a week*. If you decide to visit these sunny islands this winter, instead of woolly jumpers and knitted scarves, all you'll need to pack is your bikini, a light jacket for the evenings, and maybe even a hula skirt, as the temperatures around this time of year rise up to 26°c on average.
Zürich, Switzerland


Zürich is most beautiful in December, as it's filled with Christmas markets, carols, fairy lights, and much more.
You won't be stuck for something to do in Zürich over the winter period, as there are plenty of exciting activities going on around the city. If you're a fan of theatre, then it's vital that you take a trip to Zürich Opera House. There are many opera performances over December, including I Puritani by Vincenzo Bellini, Der Zauberer von Oz by Pierangelo Valtinoni, and Die Entführung aus dem Serail by Wolfgang Amadeus Mozart.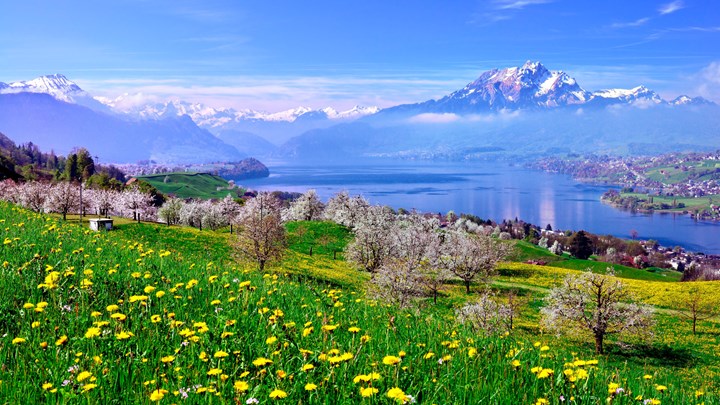 One of the biggest events in December is based in Küssnacht, a 10-minute drive from Zürich. "Klausjagen", or "Chasing the Claus", is a festival celebrated on the 5th December each year, the eve of St Nicholas Day. This is where over 20,000 people get together to hunt down Santa Claus. This tradition is believed to have sprung from an old-age custom of chasing away evil spirits. This incredible evening is not to be missed if visiting in early December.
Winter is a very popular time to visit Zürich, and the average 3-star hotel can cost 120CHF (£98.66) per night. It's worth noting that the average temperature in December is 0°c, making extra layers an essential for those planning to visit outdoor events.
Berlin


Berlin is one of Europe's most popular destinations over the colder months. The German capital becomes a winter wonderland during the festive season, creating a perfect setting for a December break. Over 60 Christmas markets come out to wow tourists with their local crafts, international food, ice rinks, and live music. Plus, there are plenty of stalls on offer to do your last-minute Christmas shopping too!
In November and December, the Botanical Gardens in Berlin turns into a winter fairyland, with illuminations, magic woods, and light sculptures to get enchanted by. Once you've taken a stroll around the gardens, why not cosy up by the fireplace and give the local culinary treats a try. Or if you're feeling more adventurous, there's even a 300 square meter ice rink to enjoy.
The average price of a 3 to 4-star hotel in Berlin in the first few weeks of December is between €44.96 and €56.20 (£40.00 and £50.00). With temperatures around this time of year being approximately 1°c, so don't forget to pack your coats, scarves, and woolly hats!
Budapest, Hungary


If you want to try somewhere a little different during the festive period, but still want some traditional touches, then Budapest is ideal. The city is home to one of the best Christmas markets in Europe at Vörösmarty Square, which runs from 11th November to 1st January. There are also Christmas trams running for the whole of December, which are beautifully lit with thousands of fairy lights, taking you through some of the most scenic routes in the city.
Once you've done your Christmas shopping at the market, Szechenyi Baths is the perfect place to warm up. Here you can enjoy eighteen natural hot spring water pools, as well as saunas, steam cabins, massage therapies, facial treatments, and many more relaxing activities.
Budapest is also home to the world famous Hungarian State Opera House, which will be playing the magical holiday classic, The Nutcracker, during December. The show is expected to be very popular, so it would be advisable to book your tickets in advance.
Wherever you decide to book a get-away this December, don't forget to buy your travel insurance and collect your currency beforehand. We offer great rates on travel money and 0% commission, with over 50 currencies available.
*The above figures are provided for indicative purposes only and are based on the exchange rate, correct as of 17:00 on 01/11/2016.