Kick-Start Your Resolution: Top 4 Detox Holidays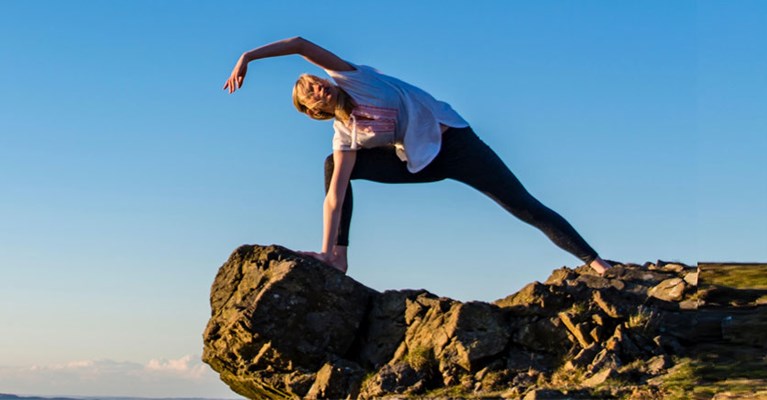 Now that the Christmas tree is down, the tinsel has been put away for another year, and all the leftover turkey has been eaten, there's no better time to give your mind and body a rest than with a relaxing detox holiday abroad.
The benefits of these type of holidays are incredible, and you'll come back with more energy, glowing skin, and a boosted immune system, depending on which kind of detox you choose.
There are all kinds of different detoxing getaways to try, from juicing holidays and digital detoxes, to yoga retreats. Here at Asda Money, we've picked some of our favourites, so you can cleanse your body and soul on your next trip abroad after Christmas.
Eremito Hotelito del Alma, Italy


If you're looking to switch off completely and get away from everything after the festive season, then Eremito Hotelito del Alma in Italy is the perfect oasis of peace and tranquillity.
Located in the heart of the Umbrian valleys, Eremito is one of the first digital detox hotels in Italy. This means that no phones, TV, or any other electronic distractions will get in the way of your relaxation.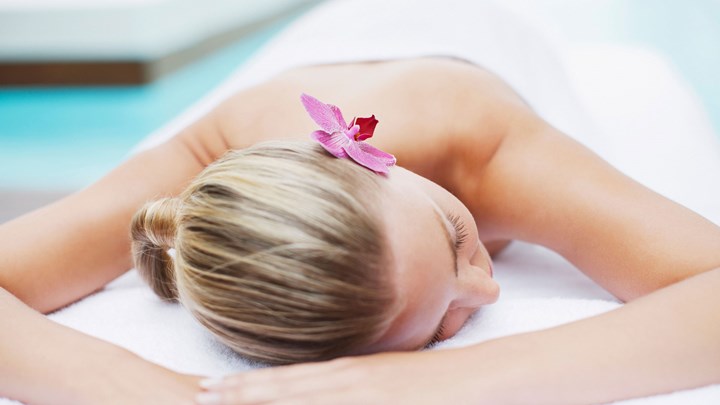 The hotel's aim is to take you back to past times when nights were only lit by candle light and the moon, and all food was sourced from the locals. Eremito grows all of its own fruit and vegetables, and anything that they don't produce themselves, they buy from bio-friendly farms in the region.
In January, a night at Eremito per person will cost on average €187 (£156.18) per night. These prices also include all meals (vegetarian), access to the yoga room, whirlpool jacuzzi and steam room, plus much more, to help give you the most relaxing experience.
Shanti Som Wellbeing Retreat, Spain


If you head 20 minutes north of the popular tourist destination of Marbella, you'll come across an unexpected slice of South East Asia, at the tranquil retreat, Shanti Som. The elegant design and giant Buddhas give you a sense of a completely different continent, with only a short haul flight to endure.
Shanti Som gives you the opportunity to escape real life, and indulge in all things healthy. There's nutritious juices, treatments and therapies at the spa, yoga areas, and a hillside pool to top it off.
A juicing detox involves only consuming raw vegetables and fruit juice and water, and is considered to be one of the most intense but effective methods of detox out there. From €639.32 (£535) per person for three nights, you can experience one of the hotel's healthy programmes; the three night turbo detox. This unique programme combines a menu of nutritional juices and broths, with yoga, massages, and self-administered colonics, which are provided to make you feel better on the inside and out. The Hotel also offers a six night detox retreat, as well as weight loss holiday retreats, and a six night Pilates holiday.
Ilma Yoga House, Amsterdam


Tucked away in a quiet area of Gaasperplas, and just 10 minutes from the buzzing city centre of Amsterdam, sits Ilma Yoga House. Here you can detox and relax your body, with yoga, massages and a healthy diet.
From just €350.47 (£293) per person, this three day retreat includes a yoga class, massage sessions, counselling walks around the lake, detox clay, a detox diet and the full use of the kitchen, meaning you can cook your own meals if you wish.
In your spare time, you can take in the beautiful surroundings of Gaasperplas, a grass and woodland area and home of the 1982 Floriade. The lake is the perfect place to take part in activities such as sailing, canoeing, horse-riding, tennis, and surfing. If you don't fancy anything too strenuous, there are other treatments available, such as Indian head massages, Thai massages, and the use of the sauna, however these will come at an extra price.
Travelling to Amsterdam is relatively cheap in itself, but you can make it even cheaper by getting the ferry from either Newcastle, Hull, or Harwich, which costs from just £49 and runs around nine times per week. The price is also cheaper if you take the ferry without a vehicle, so make sure you take your comfy shoes to walk around the beautiful city.
Museflower Retreat and Spa, Thailand


If you've ever been to Thailand, or even seen pictures, you'll understand why many people name it one of the most beautiful destinations in the world. From the white, sandy beaches to its ancient remains, it's the perfect place for a detoxing holiday.
The Museflower Retreat and Spa in Chiang Rai is perfect for people who want to escape the crowds and relax in a peaceful lodge in the heart of nature. Nestled deep into the northern hills 17km from Chiang Rai town, the retreat is surrounded by scenic lakes and woodland area, meaning you can walk, swim, or ride along the country lanes as well as attend yoga classes.
Museflower Retreat and Spa offer yoga retreat packages, which includes yoga classes, daily meditation, additional spa treatments and holistic therapies. Most packages also include organic vegetarian meals which come straight from the farm. The retreat offers unique healing therapies, such as Crystal Healing, and is home to Thailand's first and only Himalayan crystal salt pool, which is used to detoxify, relax, and soften the skin.
Prices start at just 12,650 THB (£279.77) per person for a four day and three night package, however prices may vary depending on which detox package you choose.
Whichever detox holiday you choose to escape to in 2017, don't forget to buy your travel insurance and collect your currency beforehand. Most countries will be cheaper during the January period, however prices and popularity are likely to increase during the summer season, so make sure you check prices beforehand and book in advance. Some retreats may also have a rule against mobile phones, so make sure you let people know what you're doing before you go.
*The above figures are provided for indicative purposes only, and are based on the exchange rate correct as of 12:30 on 14/12/2016.