Top 4 Learning Holidays Around the World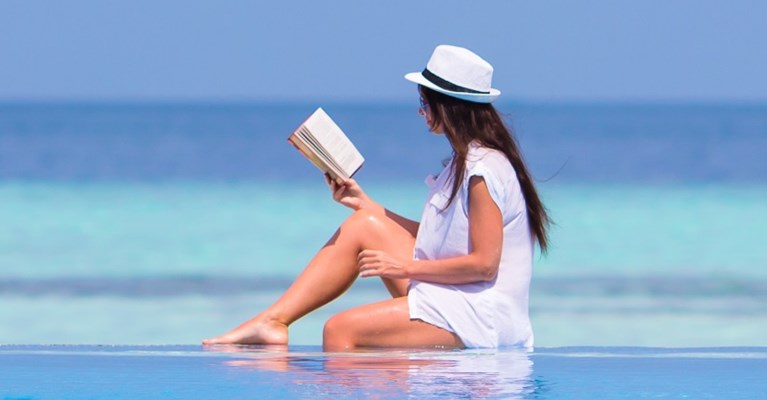 Fancy learning something new? Why not do it on your next holiday, from a beautiful, sunny destination?
For many, a holiday isn't just about beautiful beaches, stunning hotels and exciting attractions. In recent years, many people have given up on the standard beach holiday and have headed abroad to learn a new skill instead. These types of holidays are not only a fantastic way to pick up a new talent, they also offer a fascinating insight into a country's culture and ways of living.
From salsa dancing lessons in Cuba to learning to cook in Italy, there are so many destinations where you can learn something new. Here at Asda Money, we want to help you make the most out of your next holiday abroad, so here are four of our favourite learning holidays from across the globe.
Cooking in Italy


From pizza and pasta to meat and wine, Italy is renowned for its wide variety of delicious dishes. Many people travel to Italy every year to experience what this beautiful country has to offer and to taste the local delicacies. So, during your next trip, why not go one step further and learn how to cook these famous cuisines yourself?
A fantastic place to visit for a cooking course in Italy is Bologna, where the popular Bolognese dish originated. As the capital of the Emilia-Romagna region, Bologna is a historic city, and through the winding, medieval streets you'll find many places where you can learn to cook plenty of local dishes. GoLearnTo offer a range of cooking holidays in Bologna, including a four-night pizza and pasta cooking break.
For just £453 per person, you can learn how to cook simple and popular pasta, pizza and dessert dishes, as well as how to pair each course with the perfect wine. Included in the price, you'll stay in a stunning four-star farmhouse near Bologna. It's one of the oldest farms in Lizzano, surrounded by rolling hills and spectacular scenery. Your host will pass down recipes from generations of her loved ones, and you'll be able to take these special methods home with you in a handbook, so you can practice what you've learnt back at home.
Alternatively, if you're holidaying in Italy's capital of Rome, then you can try your hand at a Gelato Cooking Class. From just £25.00 per person, Get Your Guide offers a four-hour class, where you'll learn the secrets behind how Italians make ice cream so delicious. You'll get the chance to create delightful home-made gelato, waffles and cream, using fresh ingredients and edible decorations. After the class, there's so much to see and do in Rome. Filled with incredible architecture, take a trip to some of the world's most famous attractions, such as the Colosseum, the Trevi Fountain and St Peter's Basilica.
September is a lovely month to visit Italy, as the weather is generally warm, and the peak tourist season should be dying down. Flights to both Bologna and Rome around this time of the year can cost as little as £26.00 from London airports, and a hotel in Rome's beautiful city centre will only set you back around €79.48* (£70.00) per night.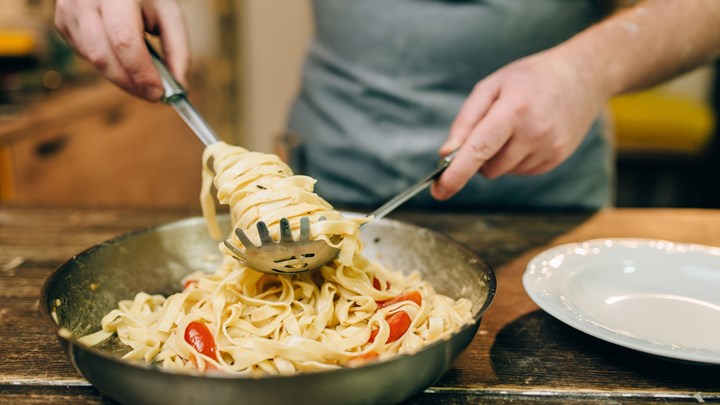 Diving in Malta


If you've never dived before, Malta is a fantastic place to start! From colourful reefs and a variety of marine life, to mysterious shipwrecks and secret caves, there's so much to explore in the crystal-clear waters that surround the island. As well as offering you the opportunity to explore the rich sea life, many diving courses around Malta also take you on a tour of the two neighbouring islands, Gozo and Comino, which are just minutes away from this popular tourist destination.
One under-water attraction that's popular with divers is the Madonna, which is a statue placed in the sea over 25 years ago. Swim through caves and tunnels filled with wonderful fish, such as unicorn shrimps, parrot fish and slipper lobster, before stumbling across this famous statue. Some other fantastic sites that are worth visiting, if you get the chance to, include the Blue Hole in Gozo, Alex's Cave in Comino, and Paradise Bay, which is one of the most scenic diving spots in Malta.
Go Dive Malta are just one of the companies on the island that offer a range of diving courses. These award-winning instructors give you the chance to delve below the water, to visit a range of these fascinating sites. For just €265 (£233.52), you can take part in a two-day course, where you'll receive a recognised world-wide diving certificate. This course is ideal for families wanting to dive with children, or people with limited time on holiday, as you can complete the 'theory' part of the course before you go, using an app called PADI Touch. Included in the price, you'll get your certificate, equipment, transport to and from the dive sites, and even a free hotel pick-up if you're staying on the north side of the island.
Sea temperatures in Malta are fantastic all year round, ranging from around 14 degrees to 28 degrees, so there's no bad time to visit. Despite it being peak summer season, July is still a cheap time to visit Malta, with flights costing around £40.00 each way. You can also get a hotel on the beachfront for around €91.22 (£80.00) per night, meaning you're close to the sea when you want to pop on your wetsuit and go diving!
Yoga Teacher Training in Goa


If you want to find your 'zen', then Goa in India is the ideal destination. Whether you're just looking for a relaxing retreat, or fancy learning how to take it more seriously and teach others, Goa is the place to be. Yoga originated in India around 5,000 years ago, and is now practiced around the world to help people with flexibility, stress relief, physical fitness and mental health.
If you're a keen 'yogi' and wanting to learn how to teach it to others, then Goa is one of the best destinations to visit. Pack your gym gear and leave your troubles behind, as you head off to this tropical paradise. A great site to book a yoga teacher training holiday is Book Yoga Retreats, where you'll find a 24-day teacher training course offering 200 hours of yoga training. You'll use your body, mind and soul to learn all about this healthy and holistic lifestyle, and you'll be given the tools and training to become a professional yoga instructor. As well as learning about a range of different yoga styles, such as Hatha, Sivananda and Aerial Swing to name but a few, you'll also cover plenty of other areas, such as teaching techniques and the philosophy of yoga.
From just £882 per person, you can enjoy this 200-hour yoga teacher training course, and also take part in a range of fun Indian workshops, like cooking classes, henna tattoo sessions and dolphin feeding. Also included in the price is airport pick up, all of your meals, and 23 nights' accommodation at Kashish Yoga, where you'll stay in traditional bamboo cottages – the perfect place to relax and unwind after a day's learning.
Your accommodation is located in Patnem, South Goa, filled with white sands, turquoise waters and swaying palm trees. It truly is the perfect environment for a yoga retreat. Accommodation and airport transfers are all included in this holiday, so you'll just have to purchase your flights, which will cost roughly £600 return from London airports.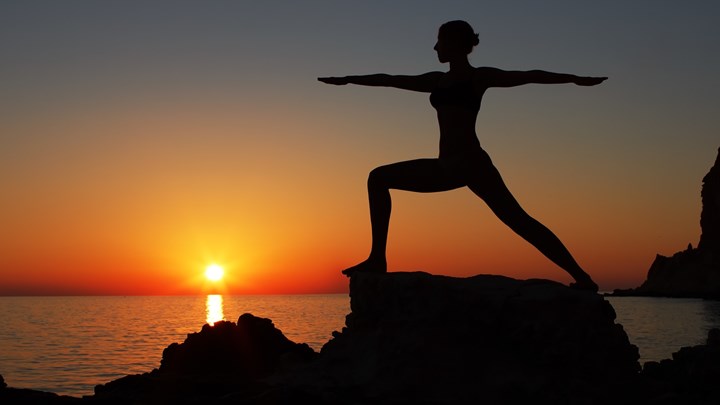 Salsa Dancing Lessons in Cuba


If there's one place that springs to mind when you think of salsa dancing, it's Cuba. With plenty of live music playing and rum flowing, this Caribbean island sets the perfect scene for learning to salsa dance. Whether you want to come away dancing like a professional, or you simply fancy boogying the night away with the locals, you'll find it all on this stunning, lively island.
Wherever you're visiting in Cuba, you'll find plenty of venues for dancing and live music, however, two of the most popular cities are Havana and Santiago De Cuba. If you're looking to improve your salsa skills on your next holiday, Vamos Cuba offers a one-week holiday in Havana, where you'll learn this impressive dance from some of the best teachers in Cuba.
From just £580 for the week, you'll receive five one-to-one classes, as well as a few nights out with your dance partner to an array of salsa clubs on the island. You'll also be given a dedicated Vamos Cuba guide, who will accompany you on excursions, telling you all about the history of the area. Airport transfers are included in the price, as well as seven nights in a family home, where you can sit with locals and learn about Cuba's culture and lifestyle.
If you'd like a little more privacy, or would prefer to stay in a hotel, just let Vamos Cuba know. They can help arrange alternative accommodation for an extra cost, depending on specific hotels and the season you're travelling in.
Vamos Cuba offers salsa holidays all year round, however, the best time to visit is from December to May, during the dry and sunny season. Flights at these times of the year will cost on average around £550 return from London airports, and if you want to organise your own accommodation, a hotel close to the beach can cost around 133.78 CUC (£100) per night.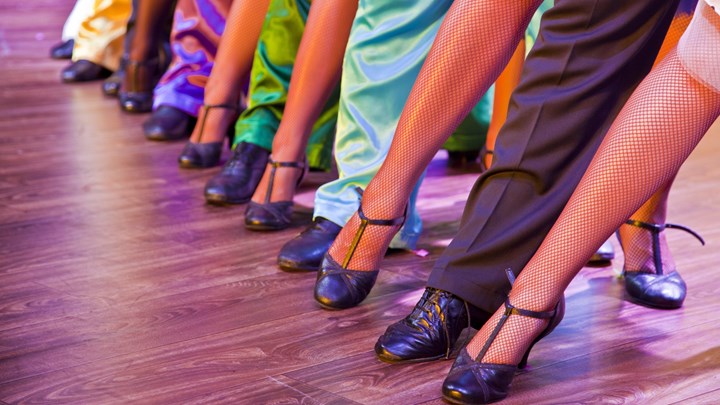 Whichever learning holiday you decide to go on, there are a few things you need to think about before you go. Depending on the activity you're doing, you'll need to pack the essentials. For example, if you're going on a salsa holiday, you'll need appropriate footwear, and a yoga holiday will require plenty of loose, flexible clothing. Don't forget to get comprehensive travel insurance too, and be sure to let your travel insurance provider know if you're planning on extreme sports, such as rock climbing or scuba diving.
*The above figures are provided for indicative purposes only, and are based on the exchange rate correct as of 16:00 on 13/06/2018.