Top 4 Quirky Festivals Around the World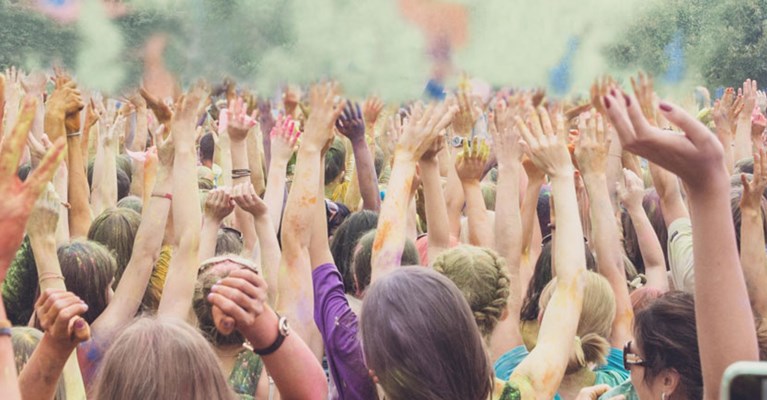 From the Yorkshire Pudding Boat Race, to Skipping Day, and the World Toe Wrestling Championships, the UK sets the scene for celebrations and traditions which many of us may have never heard of before. Generally passed down through generations, traditions and festivals are a way of celebrating something with special significance.
There are many traditions all over the world which are celebrated in bizarre and unusual ways, including festivals, carnivals, and perhaps the strangest of all, food fights. Here at Asda Money, we've picked some of our favourite quirky events, in case you fancy visiting somewhere a little different in 2017.
La Tomatina, Spain


Here in the UK, if you started throwing tomatoes at somebody in the street, you'd probably face some consequences. However, in the town of Buñol in Spain, the last Wednesday of every August is spent doing just that, at La Tomatina.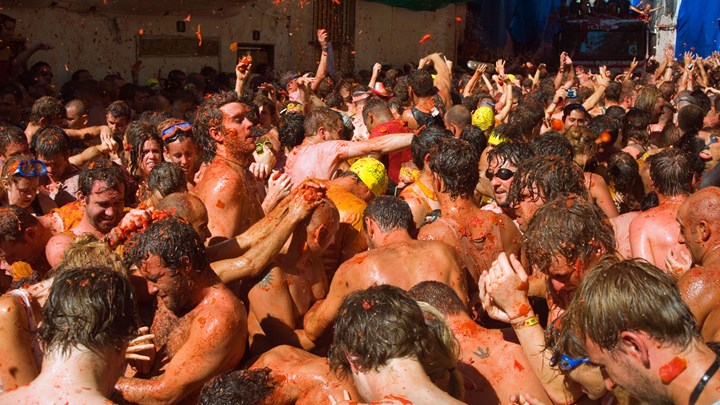 Thousands of people from all over the world come together to take part in one of the world's largest tomato fights. At 11am, trucks packed full of tomatoes start to fill the centre of town at Plaza del Pueblo. When the water cannons are fired, the chaos can begin and it's every man for himself for the next hour.
Although the tomato fight has been a tradition in Buñol since 1945, the origin is unknown. There are many possible theories, including a local food fight amongst friends, a juvenile class war, a volley of tomatoes from bystanders at a carnival parade, a practical joke played on a musician, and the aftermath of an accidental lorry spillage.
There is limited accommodation in Buñol around the date of the festival, so many people choose to stay nearby in the centre of Valencia. Just 38km away by train or bus, the average 3-star hotel costs around €60.00* (£51.03) per night.
La Fête du Citron, France


In 1929, the small town of Menton in the French Riviera gained its reputation as the best lemon producer in Europe. To celebrate, in 1934 the town created one of the world's greatest festivals, La Fête du Citron (Lemon Festival), which has happened every year since, in the late winter months.
Between the 11th February and the 1st March 2017, Menton will be packed with over 145 tonnes of lemons and oranges, which will be designed into beautiful decorations and floats, giving nearly a quarter of a million visitors an experience they will never forget.
Every year the festival has a theme. In previous years, the likes of Disney, Peter Pan's Neverland, Under the Sea, the Circus, and many more extravagant designs have been revealed. This year, La Fête du Citron is recreating Broadway!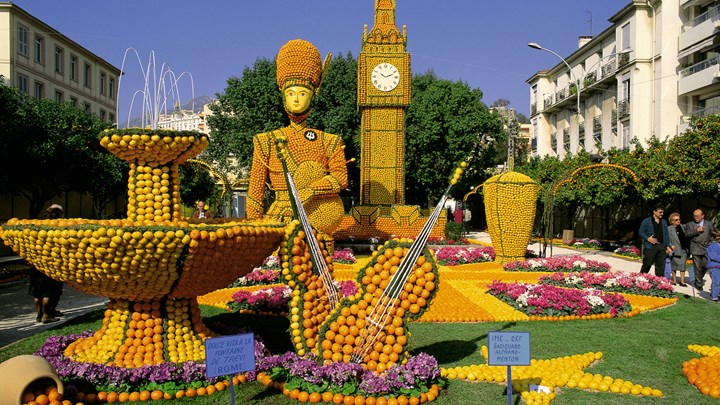 The average price of a 3-star hotel in Menton costs approximately €73.50 (£63.00) per night around February and March. However, Menton is only under an hour's drive away from Nice. With the festival taking place early in the year, Nice will be quieter than peak season, a 3-star hotel here costing an average of €55.00 (£47.13) per night.
Dia de Los Muertos, Mexico


Dia de Los Muertos (The Day of the Dead) is a time when people gather together to celebrate friends and family members who have passed away. However, it's not all doom and gloom, as it's actually one of the most beautiful and most colourful holidays in Mexico. Despite its title, the Day of the Dead is not a day to fear. It's a celebration, filled with parties, singing, dancing, and even fireworks!
This holiday takes place from the 31st October until the 2nd November every year, and is celebrated all over Mexico. Festivals tend to be more colourful in the southern region, especially in the states of Oaxaca, Chiapas, and Michoacán. The average price of a 3 to 4-star hotel in Mexico City is approximately $3,992.10 MN (£155) for a week over this period.
Carnival of Venice, Italy


The world-famous Carnival of Venice takes place during the ten days leading up to Shrove Tuesday, and is an event not to be missed. Famous for its elaborate masks, this pre-Lent festival means 'farewell to meat' and is generally celebrated throughout all of Venice.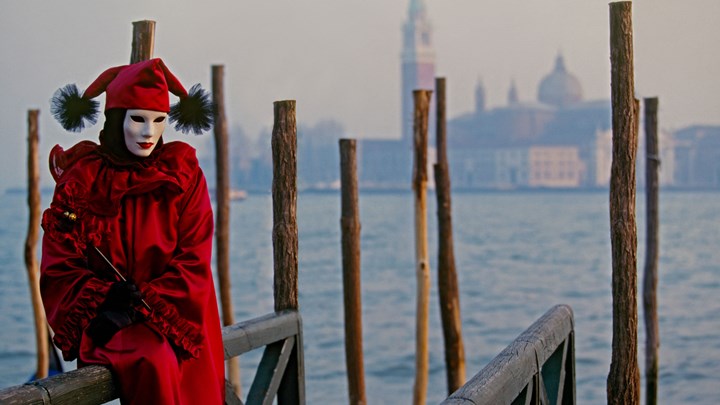 The tradition of the mask originated in the 13th century, when the residents of Venice would hold parties from the 26th December until Lent, and they would wear masks to hide their identity. These celebrations were the only time the lower and upper class socialised with each other, and it was common for peasants to disguise themselves using the masks whilst playing out their fantasies.
The average price of a 3-star hotel in the city is approximately €80.00 (£67.32) per night, however the city is extremely popular around this period, so be sure to book in advance.
The carnival is a great excuse to throw on a mask and an extravagant costume, as well as enjoying music, parades, and the local food and drink, in a truly beautiful city.
Whichever festival you choose to attend in 2017, don't forget to buy your travel insurance and collect your currency beforehand. Tickets to some of these festivals may sell out quickly, so it's always advised to book in advance.
*The above figures are provided for indicative purposes only and are based on the exchange rate, correct as of 11:00 on 30/11/2016.