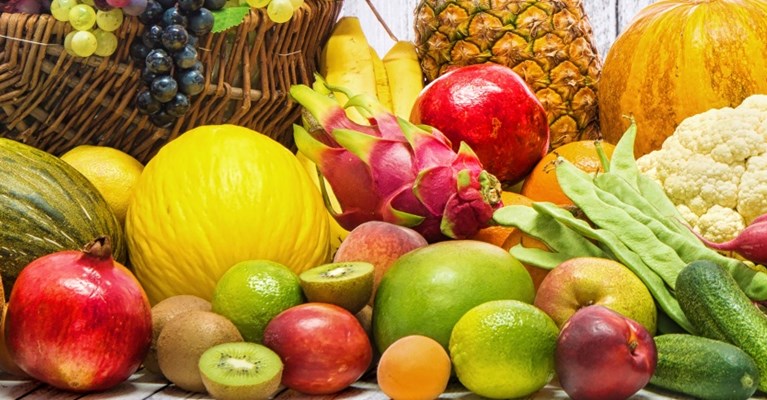 In recent years, we've seen a huge increase of vegan-friendly restaurants popping up around the world. From plant-based food stalls in Thailand to fine-dining restaurants in Amsterdam, there are now plenty of options if you're a vegan, whichever destination you decide to visit.
Although this form of diet has been around since the 1940s, supermarkets, food suppliers, restaurants and cafes are continually increasing their vegan selection and products, making it much easier for vegans to eat when holidaying abroad. Here at Asda Money, we want to make travelling as a vegan as easy as possible, so here are four of our favourite vegan-friendly destinations around the world!
Berlin, Germany


Berlin is renowned for its bratwurst sausages and wide selection of cheeses, so it may sound surprising that it's also famous amongst vegans! In 2015, Germany's capital was named 'Vegetarian Capital of the World' in the Good Taste Awards, and has since seen many of its native vegetarians turn vegan. This means that there are now even more restaurants and cafes scattered around this beautiful city to accommodate both tourists and local residents who're vegan.
From ice cream and desserts to pizza and burritos, you'll be spoilt for choice when it comes to what to eat! For those of you on a romantic weekend away wanting a fine-dining experience, Kopps is the place to go. As well as being completely vegan, Kopps use ingredients that are all locally sourced, and most of their dishes are extremely healthy too. There are plenty of places where you can taste Berlin's famous vegan pizzas, but one of the best restaurants is Sfizy Veg. Owned by Italian expats, these pizzas are made using only the highest quality of vegan ingredients, such as semolina flour, and vegan cheeses like faux mozzarella. After all this savoury food, you're bound to fancy something sweet, and there's no better place than Kontor Eismanufaktur, which offers delicious vegan-friendly ice cream in a variety of flavours. If you fancy a tipple or two, then head to Chaostheorie, a vegan café which prides itself on having the best vegan cocktails in the city!
Berlin is also well-known for Warschauer Straße, locally and fondly known as 'the vegan avenue'. Here, you'll find a shoe shop, clothes stores and restaurants, all offering 100 percent vegan products. There's also a branch of 'Venganz' here, the largest vegan supermarket chain in Europe. You can even get a vegan tattoo down this street!
Berlin is relatively cheap to fly to all year round, with flights starting from just £11.00 each way from London airports, no matter when you go. A hotel in the vibrant city centre can cost around €68.27* (£60.00) per night all year round too.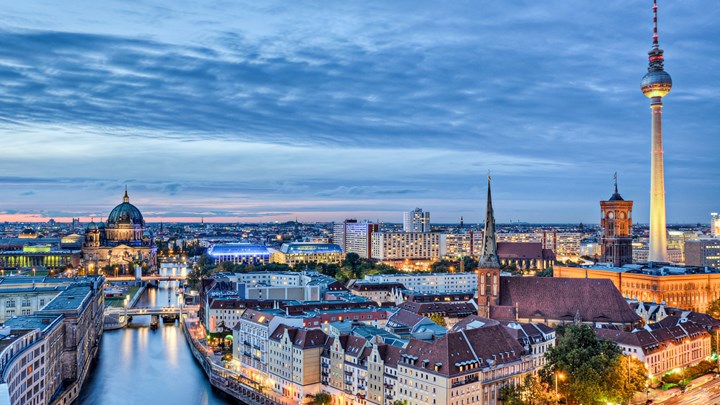 Los Angeles, California


Los Angeles is renowned for its fantastic fashion district, an array of beautiful beaches, and a deep history in the film, tv and music industries. With a lot of people in the limelight, it's no surprise that healthy restaurants and cafes aren't too hard to find, many of which are also vegan!
If you're looking for a wide variety of vegan food, then LA is definitely the place to be. From Thai and Ethiopian to Japanese and Cuban, you'll find a range of cuisines just waiting to be tried. If you've got a sweet tooth, sitting in the middle of the famous Sunset Boulevard is Donut Farm, and it sells exactly what it states in the name. Offering up organic, vegan donuts, as well as a fantastic brunch menu, it's the perfect place to stop for a tasty treat. You'll also find MooShoes just down the road, which is a vegan-owned store selling cruelty-free shoes, handbags, belts and other beautiful items.
If you've been visiting the famous Hollywood Sign and fancy a bite to eat, Café Gratitude, one of LA's best vegan restaurants, is a 15-minute drive away. From sandwiches and wraps, to pizza and enchiladas, you'll find a range of plant-based gourmet food on the menu. What sets the restaurant apart is its attitude to customers. When the waiter takes your order, they will ask you "What are you grateful for today?", and you can express what you're thankful for in life.
One of the best things about LA is that it's warm for most of the year. Despite it being winter, February is a great time to visit. With the average temperature around 15°c, it's the perfect time to explore this famous city. It is also one of the cheapest times to visit, with flights from just £135 each way from London airports. A hotel in the popular area of Hollywood will only set you back around $146.56 (£110) per night around this time.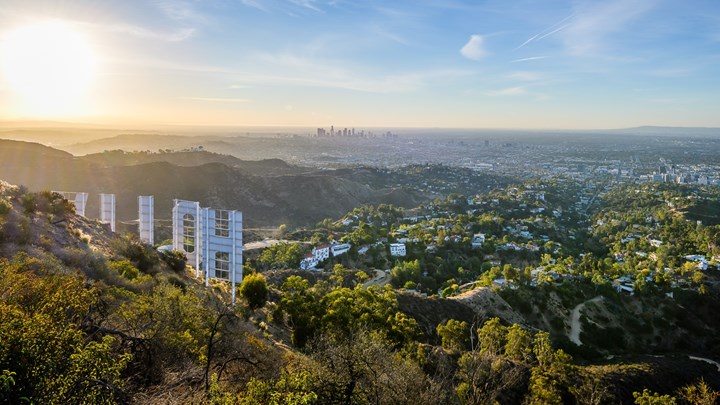 Amsterdam


Amsterdam is the perfect destination for a quick weekend away. Visitors from the UK can spend just over an hour on a flight to get here, or they can opt for a ferry ride across the English Channel. Known for its windmills, canals and historic sights, Amsterdam truly has something to suit everybody, including vegans.
A report by Holidu, a search engine for holiday lettings, found that Amsterdam came in at Number One in their search for the most vegan-friendly cities in Europe! Around the twists and turns of Amsterdam's winding streets, you'll find lots of restaurants that will cater to your needs. One of the best-known vegan eateries in the city is the Vegan Junk Food Bar, close to many popular attractions, such as Vondelpark and the Van Gogh Museum. Try some of your favourite comfort foods, such as indulgent burgers, loaded fries and tasty desserts made using plant-based alternatives.
Another popular café with vegans is Mr and Mrs Watson, which is perfect for cheese addicts. From vegan cheese platters to cheesy steak buns, it's every vegan cheese-lovers paradise! Or, if you're on a bit of a health kick, a trip to Alchemist Garden is a must. This laid-back café serves raw, vegan and organic dishes, such as juices, smoothies, soups, pastas, sandwiches and so much more.
The best times to visit Amsterdam are between April and May or September to November, before and after peak tourist seasons. Flights during these months can cost as little as £20.00 each way, whilst a hotel in the city centre will cost around €113.81 (£100) per night.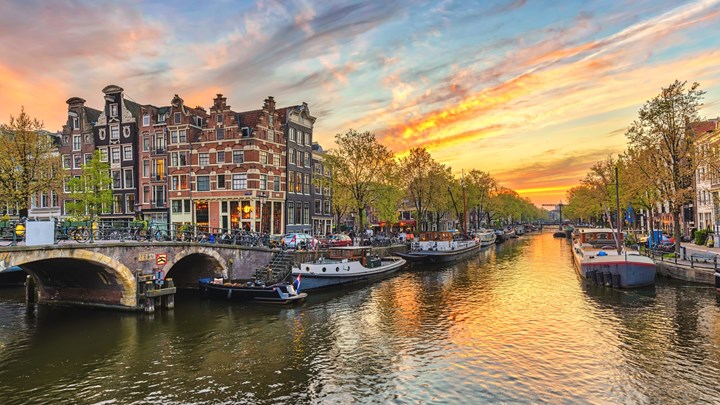 Chiang Mai, Thailand


From stunning beaches and snorkelling hot-spots to historic temples and national parks, there's so much to explore and discover in Thailand. But for many, it's the food which tempts them into a holiday here. Whether it's the fragrant street food stalls or the number of cheap restaurants and cafes, Thailand has a huge variety of delicious food on offer!
If you're on the hunt for vegan food on your visit to Thailand, then Chiang Mai is the place to go. With a large Buddhist population, many of the local residents are either vegetarian or vegan, so there are plenty of vegan-friendly places to eat dotted around the city. One of the most popular restaurants is Anchan Vegetarian Restaurant, whose slogan is "Vegetarian food so delicious, you won't miss the meat." Just off the busy Nimmanhaemin Road, a trendy area of the city, Anchan Vegetarian Restaurant has a balcony that is perfect for people-watching whilst you enjoy delicious food. The majority of the food is vegan, with the menu changing weekly, meaning you'll always get to try something new when you're there.
Another fantastic restaurant is Bee Vegan, which is the perfect choice for those on a budget. All food in Thailand is cheap, in comparison to other countries, but Bee Vegan is known for being even cheaper! You can get some dishes for just 15 Thai Baht (35p!). From traditional Thai curries to salads and smoothies, you'll find something delicious to try. One of the best things about Thailand is its night markets, and one that's not to be missed is Ploen Ruedee Night Market. Here, you'll find V Secret, a wooden cart serving up beautiful vegan food with an environmentally friendly ethos. They use banana leaf lined wooden trays, cabbage leaves and sliced cucumber to serve all of their dishes, meaning there's no paper or plastic waste. There's rice, tofu crackers, vegan sausages, and so much more to enjoy, all at a very reasonable price too!
The best time to visit Thailand is between November and April, during the dry season. Flights during this time to Lampang Airport, which is the closest airport to Chiang Mai, will cost around £500 return. However, as soon as you get out there, everything is extremely cheap, including accommodation, with a stunning boutique hotel in the city centre costing just 1704.76 THB (£40.00) per night.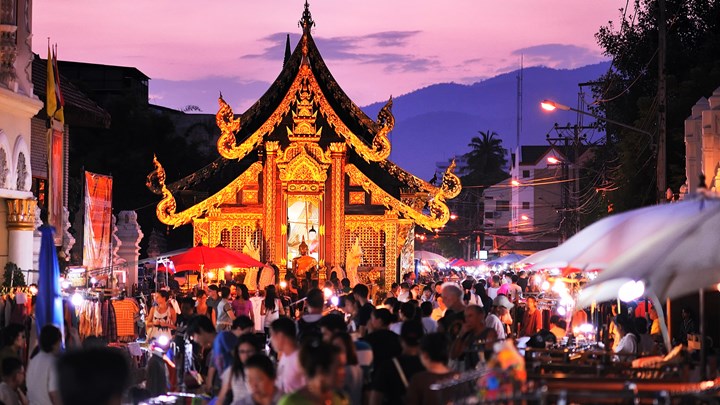 Wherever you decide to visit for your next holiday, be sure to learn snippets of the local language before you go. If you're a vegan, it can be hard to tell local restaurants your dietary requirements, so try to learn the terms such as 'vegan', 'vegetarian' and 'no meat'. As well as learning the local language, a good idea is to download the Happy Cow app on your mobile, which will show you all vegan and vegetarian options in your area. It's also important that you get comprehensive travel insurance before your holiday, as well as taking out travel money, as some restaurants, cafes and food carts may only accept cash.
*The above figures are provided for indicative purposes only, and are based on the exchange rate correct as of 13:00 on 01/06/2018.