Top Destinations to Take the Children Before They Grow Up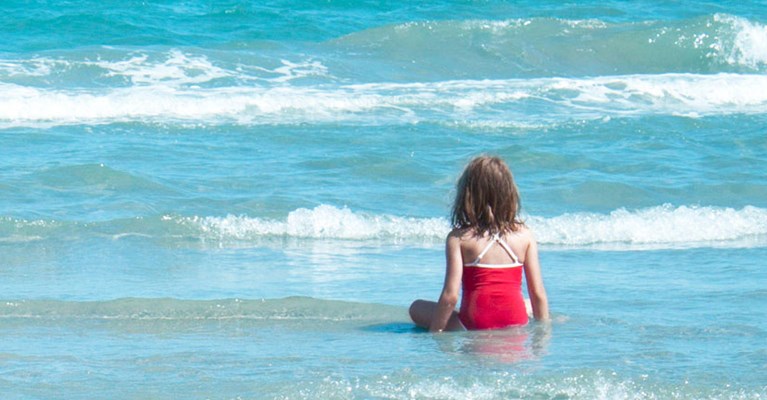 Family holidays are a great way to spend some quality time together. It's always good to choose a destination that has plenty going on to keep the children entertained, especially if it's somewhere that offers activities for the adults too.

As we all know, children grow up extremely quickly, and before you realise it they'll be too old for family holidays. The world is full of magical destinations which are a paradise for children, so here at Asda Money we've picked out some of the best places to visit as a family and enjoy before they grow up. 
Dinosaur State Valley Park, Texas
 
If you're looking for an amazing holiday experience for the kids that is still relatively educational, then look no further than the Dinosaur State Valley Park in Glen Rose, Texas. The park allow you to quite literally walk in prehistoric footsteps. This fascinating place is home to real-life dinosaur tracks that date back over 113 million years.

There are two main tracks which can be seen at Dinosaur State Valley Park. The Sauropod tracks are large and elephant-like, whilst the Theropod tracks are smaller, and often have a distinct three toed pattern. The tracks are located in the bed of the Paluxy River, where dinosaurs once left their footprints in the mud at the edge of an ancient ocean.

There are 20 miles of dinosaur trails in total, and you're welcome to go mountain biking along the trails, and swim in the river. It's a good idea to borrow a Junior Ranger Explorer pack, so that the children can learn, draw, and observe whilst hunting for tracks.

To get the best experience at the park, it's recommended to stay in one of the campsites. It's a great option if you want somewhere fun but cheap for the whole family.
World of Lego, Denmark


Lego is one of the most popular brand of toys in the world, and is enjoyed by people of all ages because of its endless possibilities and simplicity. The Legoland Billund Resort is Denmark's most famous amusement park, and is built almost entirely from the iconic plastic Lego bricks.

One of the park's most popular attractions, Miniland, is made up of tiny famous model buildings from around the world. The SEAT Traffic School is also great fun, where you can watch your children get their first driving license. There are more than 50 attractions in the park altogether, and plenty of exciting events going on, so there's something here for the whole family to enjoy.

If you wish to fully immerse yourself in the Lego experience, you can book rooms in the 4-star Hotel Legoland, the hotel is right in the middle of all the action, and the children will love the Lego-themed rooms.
Glass Igloo Village, Finland


Staying in an igloo is the ultimate winter wonderland experience, and the magical Glass Igloo Village in Finland is the perfect place to do it. Up to four people can stay in your very own glass topped igloo, where you can gaze up at the glittering starry sky from the comfort of your own bed. If you're lucky, you might even get to see the beautiful Northern Lights. 
Children will love the authentic igloo experience, where the temperature is kept between -3 and -6 degrees Celsius for a real Eskimo style feel. During the day, you can all enjoy reindeer and husky rides through the snow, snowmobile safaris, and even cross country skiing. Although warm sleeping bags are provided to keep you cosy at night, appropriate winter clothing, including thermals, gloves, and a big coat, are still a must for this incredible trip.

It's best to book several months in advance to get the best deals, and October half term is the ideal time to go if you're hoping to see the Northern Lights. Don't forget your camera, as the views you'll get to see on this trip will be something you'll never want to forget.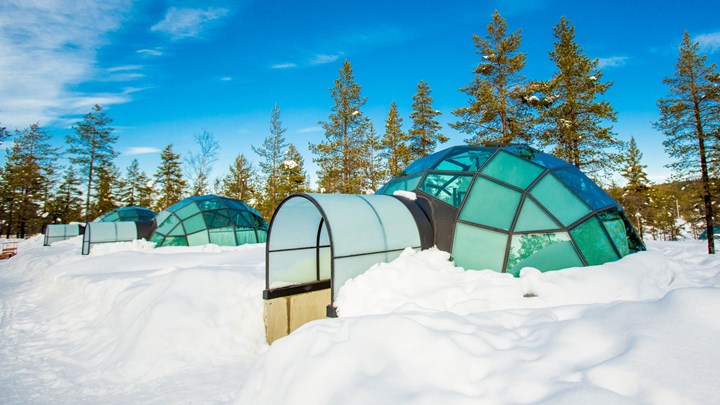 Efteling, Netherlands


It's no secret that Europe is home to a whole host of fantastic amusement parks, but Efteling in the Netherlands is the one to visit if you're looking for a real fairy tale experience for your children. The whole park is based around fantasies, legends, fables, and folklore, so it's a truly magical destination.

Located in Kaatsheuvel. Efteling is the largest theme park in the Netherlands, and has its very own Fairy Tale Forest, as well as plenty of enchanting and exciting attractions to keep the whole family happy. Alongside the amusement rides and roller coasters, there's lots more entertainment across the park, such as Raveleijn, which is Europe's biggest water show.

Efteling is the perfect place for a weekend visit, and there's a variety of on-site accommodation available, including hotel rooms, holiday homes, and apartments. Themed rooms and suites are also available if you wish to get in the true Efteling spirit.

Alternatively, the park is just over an hour away from Amsterdam, so Efteling would make a great day out if you're staying in this beautiful capital city. Just an hour away from the UK flying into Amsterdam, it's the perfect destination for an easy getaway.
Disneyland Paris, France


Disneyland is one of the ultimate places to take your kids before they grow up. There are several Disney resorts scattered across the world, and although they can be expensive to visit in peak season, Disneyland Paris is a cheaper option because it's so easy to get to from the UK. 
From incredible themed rides, to seeing the Disney Animation Studios, and meeting the characters themselves, there's endless amounts of fun to be had all over the park. 

If you're not keen on the idea of tackling a busy airport with the kids, then the Eurostar is a great option for traveling to Disneyland. Once you've checked in at St Pancras station in London, you can sit back and enjoy the journey, and you'll be able to bring back plenty of souvenirs with the generous luggage allowance.