Helmet and Leather Cover
Find out how to get cover for your riding leathers and helmet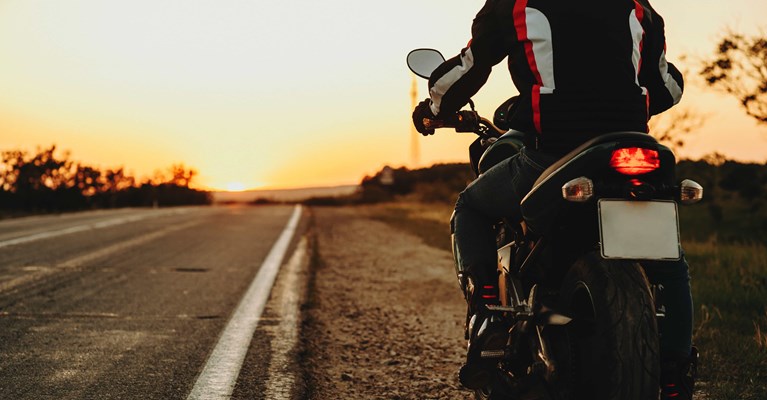 Having the right helmet and riding leathers is essential and can make a world of difference, especially in the case of an accident. Safety is highly important when riding and, of course, this extends to the gear you wear.
Why choose Asda Motorbike Insurance comparison service?
The Asda Advantage

Known for putting value for money at the centre of everything we do

One simple form...

Over 60 quotes from the UK's leading providers such as AXA, Hastings and Swinton

Asda service, Asda value, expert providers

A car insurance comparison service you can trust
What is helmet and leather cover?

Helmet and Leather cover involves insurance policies that cover your protective gear and clothing when riding your motorcycle.  If your protective riding gear is damaged in any accident, helmet and leathers insurance policies will cover the costs of repair and replacement. This is quite handy to have as protective gear can be quite expensive in itself, and so if it were to get damaged whilst biking, you won't have to worry about forking out any extra cash to have it repaired or replaced as this will be taken care of for you.
Most of these policies are on an add-on basis and are likely not included in your original cover, so it's best to double check and ensure you choose the right one. Whilst they can be a little pricey, it's important to be covered. If you ever do get into any accident whilst riding your motorcycle, helmet and leathers insurance is reassuring cover to have as your gear will be either fully repaired or replaced.
What isn't included in helmet and leather cover?

It's important to note that there are a number of things that aren't always included in the standard helmet and leathers insurance cover. Policies will differ according to each insurer, but in most cases, your normal everyday clothes will not be included as part of the cover.
Instead, helmet and leathers cover will include any damage to things such as motorcycle specific clothing and leathers, motorcycle helmet, riding boots and protective gloves.  
These specific policies, however, will not cover you for general wear and tear of your cycling gear, theft, damage caused outside of riding your motorcycle, or damage to your passengers gear.
Where can I get helmet and leather motorcycle insurance?

Most motorbike insurers will have a separate policy as an add-on that covers your biking gear – and in some cases, it could even be included in your general motorcycle insurance.
Always double check with your insurer to understand how to get this cover, as it could be extremely handy, especially in an emergency.
Top Motorbike Insurance FAQs:
What factors affect my insurance price?

Just like with car insurance, the cost of motorbike insurance is affected by a range of factors. These include:

Your age
What type of bike is being insured
Any previous convictions or bike insurance claims
How much and how you plan to use your motorbike
What level of insurance coverage you want
Where you park your bike
How can I make my motorbike insurance cheaper?

You can usually reduce your premium by making changes to the level of coverage you have, opting for just third party cover rather than comprehensive, for example. Other factors can also bring down the cost of motorcycle insurance, including reducing how often you ride, adding security locks to your vehicle, and downgrading to a bike with a smaller engine.
Can I transfer car no claims bonus to a motorbike?

This varies between insurers but, generally, you won't be able to transfer your car no claims bonus to a new motorbike insurance policy.
Does motorbike insurance cover me to carry passengers?

Most motorbike insurance policies these days won't include pillion cover, meaning that you're uninsured to carry passengers. However, some insurers might still include it in