Motorbike Insurance for Young Riders
Getting the right cover for younger riders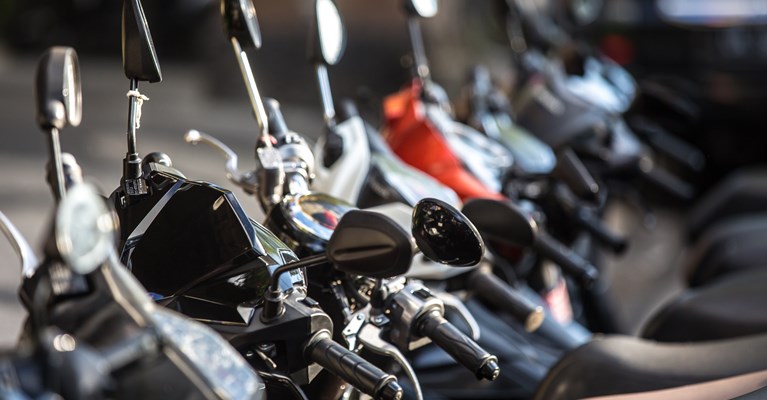 Getting a motorbike as a younger rider can be exciting, giving you a sense of freedom that allows you to get around faster and go further. But with that new found freedom comes a responsibility to be safe on the road and ensure you're insured in case you do happen to get into an accident.
Here's what you should know about getting motorbike insurance as a young rider, so that you can ride around with peace of mind that you've got what you need.
Why choose Asda Motorbike Insurance comparison service?
The Asda Advantage

Known for putting value for money at the centre of everything we do

One simple form...

Over 60 quotes from the UK's leading providers such as AXA, Hastings and Swinton

Asda service, Asda value, expert providers

A car insurance comparison service you can trust
How do you insure a motorbike?
Insuring a motorbike is done in an almost identical way to insuring any type of car. You can either look for a specific insurance provider (potentially one recommended by family or friends), or you can fill out a form from a price comparison site and see lots of different insurance providers so you can find the one that works for you.
You'll need to give some details about yourself and your motorbike, or the motorbike you intend on buying, which an insurer can then use to calculate how much your annual insurance will be. You'll also need to request your preferred level of cover, whether that's third party only, third party, theft & fire, or comprehensive motorbike insurance. Often, you'll have the option to consult a comparison service that lets you know what each level of cover offers; it's worth taking the time to carefully research and consider all your options before you make your decision.
If you like the look of a policy, all you need to do is complete your quote and pay for it, then you and your motorbike are covered.
Do you need motorbike insurance for a 125cc bike?
Yes – you need motorbike insurance if you're going to be riding any type of motorbike in the UK. The minimum level of insurance you need is third party insurance, which helps to cover costs to the other persons involved in an accident deemed to be your fault, but it can be a good idea to look at policies with greater levels of cover as a younger rider. These can help you out with paying for more things, like any damage caused to your own bike in an accident, theft, vandalism and damage from accidental fires.
Can you insure a motorbike without a CBT?
In order to be able to legally drive a motorbike in the UK, you are required to complete a compulsory basic training (CBT) test and be insured to ride the intended motorbike. , you will be asked about your license. A passed CBT test is captured as a provisional license in this instance.
How much is motorcycle insurance for a 16 year old?
At the age of 16, you are legally not allowed to ride an actual motorbike but you are permitted to ride a scooter or 50cc moped. You will be required to get a provisional driving licence and pass a CBT test before getting out on the road.
The cost of motorcycle insurance for a 16 year old will be different as it is either a moped or scooter with a small engine. However, UK insurers deem 16 years olds to be "high risk" due to their lack of experience on the road so this can impact prices.
That being said, many insurers do have specific packages and policies tailored towards younger riders, but you'll have to tick a few of their boxes first to be eligible for this. This may include investing in security devices, sticking to certain time and mile limits etc.
How much does it cost to insure a 125cc motorbike at 17?
It's hard to pin down exactly how much it costs to insure a 125cc motorbike. This is because insurers see younger riders as the riskiest age group on the road, meaning they're more prone to accidents and more likely to claim, so insurers set the insurance premiums for younger riders at a higher level to compensate for this.
If you want to know the sort of price range you'd be looking at for insuring a motorbike for a younger rider, the best thing to do is complete a price comparison form and look at the rough price of the motorbike insurance quotes which come back. These can take into consideration your specific details and use them to tailor the price of insurance quotes to you.
How does motorcycle insurance costs differ according to age?
The insurance cost for younger riders is more expensive than that of older riders, as they are deemed to be more inexperienced. So motorcycle insurance whilst in your late teens or twenties will start off higher, it'll gradually be lowered as you get older and gain more experience providing you don't have any claims.
Other factors that are taken into consideration when it comes to rounding up insurance costs include personal driving record if available, the area you live in, your gender, type of insurance and of course, type of motorcycle. Insurance costs will differ according to your engine size as higher sizes mean more power, and thus a perceived increased chance of accidents or even theft.
Many young riders will be limited in terms of engine size for their bikes as age restrictions may apply. For example, 16 year olds cannot go higher than 50cc, 17 year olds can go up to 125cc.
How do I get cheap motorcycle insurance?
When it comes to getting cheap motorbike insurance, there are lots of different ways that you can bring the cost of insurance quotes down. The motorbike itself will have a big impact on the cost of your motorbike insurance, so choosing a bike with a smaller engine or a less expensive model can help keep your insurance premiums on the lower side.
Another good way to lower the cost of your motorbike insurance is to increase the security of your bike, meaning keeping it in a locked garage or having anti-theft measures in place. As the risk of it being stolen is brought down, so is the level of risk and so your premiums may be lower as a result.
Your motorbike insurance will also gradually get lower over time the longer you ride your bike for. As you get older, the price of insurance can drop provided you haven't had to make any insurance claims – and getting a no-claim bonus can help bring your insurance costs down further. The best motorbike insurance for young riders will take advanced rider qualifications into account as well, as the training can mean that you're seen as less of a risk on the road, so passing the qualification can also lower your annual insurance cost.
Top Motorbike Insurance FAQs:
What factors affect my insurance price?

Just like with car insurance, the cost of motorbike insurance is affected by a range of factors. These include:

Your age
What type of bike is being insured
Any previous convictions or bike insurance claims
How much and how you plan to use your motorbike
What level of insurance coverage you want
Where you park your bike
How can I make my motorbike insurance cheaper?

You can usually reduce your premium by making changes to the level of coverage you have, opting for just third party cover rather than comprehensive, for example. Other factors can also bring down the cost of motorcycle insurance, including reducing how often you ride, adding security locks to your vehicle, and downgrading to a bike with a smaller engine.
Can I transfer car no claims bonus to a motorbike?

This varies between insurers but, generally, you won't be able to transfer your car no claims bonus to a new motorbike insurance policy.
Does motorbike insurance cover me to carry passengers?

Most motorbike insurance policies these days won't include pillion cover, meaning that you're uninsured to carry passengers. However, some insurers might still include it in
ASDA Money is a trading name of Asda Financial Services Ltd and Asda Stores Ltd which for general insurance are Introducer Appointed Representatives of Vast Visibility Limited, 8 Princes Parade, Liverpool, L3 1DL, authorised and regulated by the Financial Conduct Authority. Firm reference number 566973. You can check these details on the FCA Register.
The ASDA motorbike comparison service is arranged by and administered by Vast Visibility Limited.