If you've only got a one-off holiday in the works for the year then picking up single trip insurance is ideal, giving you just the cover you need for your journey with flexible levels of cover so you can tailor it to your needs.
Single trip insurance is perfect if you're only going away once a year, whether that's just you or with your family, and helps to keep your costs down without skimping on the cover you get. Our single trip policies have no upper age limit and include cover for over 50 different sports and activities if you're planning on getting a little adventurous.
Our policies also offer access to a free private online GP service, Doctor Care Anywhere, that gives you 24/7 access to a GP from wherever you are in the world. You can access this service up to a year from your policy purchase date!
If you're planning on more than one trip, picking up Annual Multi-trip Cover could be more suitable and save you money in the long run.
Our Levels of Single Trip Travel insurance
Value

Our no frills basic travel insurance includes up to £20,000 for personal accidents and up to £1,000 if your bags go missing.

Buy value cover

Premium

The reassurance of up to £30,000 in cover for personal accidents and up to £1,300 for missing bags

Buy premium cover

Superior

You'll be covered for up to £50,000 in personal accident cover and up to £2,000 if your bags go walkabout

Buy superior cover
Why choose Asda Travel Insurance?
Provided by InsureandGo
The Asda advantage

Known for putting value for money at the centre of everything we do

Partner expertise

With over 20 years experience, InsureandGo brands have covered over 27 million travellers

Award-winning cover

Awarded Double Gold for Best Travel Insurance Provider in the Moneynet.co.uk awards 2022 and 2023
Our Product Benefits
Kids go free

Up to three kids go free when you buy direct

Medical conditions

All pre-existing medical conditions considered

COVID-19 cover

Cover for medical costs and cancellations relating to coronavirus
Baggage cover

Baggage cover up to £2,000

Access to a private GP

FREE access to a GP online via Doctor Care Anywhere with all policies
Top Single Trip Travel Insurance FAQs:
How does single trip travel insurance work?

The way that single trip travel insurance works is that you fill out the details about the one trip you intend on taking, including the destination, length of trip and number of people you want to insure with the policy. From there, you choose the level of cover you need, we offer Value, Premium and Superior policies.

Once you have your policy, you will be protected against all the incidents outlined by your cover which can be found in the policy documents. It's best to take out single trip cover in good time before your trip, and ideally at the same time you book your trip, to make the most of the protection provided. Your protection is valid from when you purchase your policy until your trip is completed and you have returned home.
What medical conditions are covered by travel insurance?

Asda Money will consider any pre-existing medical condition, just be sure to declare it before purchasing your policy. You'll need to choose which level of cover you want for your policy and go through a simple screening process to ensure our policy will work for you. We may need to charge an additional premium to cover some medical conditions, but we'll make sure to notify you of any extra charges needed.

If you don't declare your pre-existing condition when taking out your policy, you won't be covered for any claims which involve that condition since we won't be aware of it. For more information, take a look at the policy documents to make sure you're happy with everything.
What is single trip travel insurance?

This type of travel insurance can cover one person, a couple, or a whole family for a single holiday. You can choose different levels of cover to suit your needs, from higher protection for personal valuables or specific add-ons such as winter sports cover. Single trip cover can be a good option if you're only planning one holiday during the year.

 
What does single trip travel insurance cover?

How much cover you get from a single trip insurance policy will depend on the level of cover you choose. With Asda Money you can choose from Value, Premium, and Superior, with each level giving you different amounts of cover to suit different budgets. You can also tailor your travel insurance cover with specific add-ons such as winter sports cover if you're planning to go skiing or snowboarding.
How much is single trip travel insurance?

The cost of single trip travel insurance will depend on your personal circumstances and the level of cover you choose. In general, you can expect a single trip policy to be cheaper than annual multi-trip insurance, but comparing quotes from different insurers will give you the clearest picture of cost.
Doctor Care Anywhere with all policies
Our travel insurance policies include FREE access to Doctor Care Anywhere, a private online GP service in the UK that gives you 24/7 access to book a GP appointment from wherever you are in the world (subject to appointment availability) - even in the UK and in the comfort of your own home!
Once you've purchased your policy, download the app and activate your account with your Asda travel insurance policy number. You'll have access to up to 20-minute video or phone appointments. The service will also allow you to get prescriptions, have specialist referrals, and fit notes uploaded directly to your records.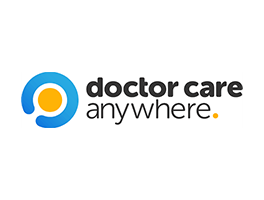 About our provider, InsureandGo
We have carefully selected InsureandGo as our travel insurance partner because they are a market leading provider, with over 20 years' experience in the industry, covering over 27 million travellers.
They are a trusted and widely recognised firm providing these services all over the world with Zurich Insurance plc as the insurance underwriter.
Working together, we provide an award-winning product that looks continuously to offer value for money as well as great features such as three kids go free per adult.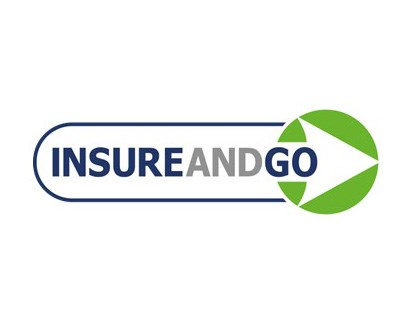 ASDA Money is a trading name of Asda Financial Services Ltd and Asda Stores Ltd which for travel insurance are Introducer Appointed Representatives of Insure & Go Insurance Services Ltd. Asda Travel Insurance is arranged by AllClear Limited, which is registered in Gibraltar company number 117274. Registered Office: 1st Floor, Portland House, Glacis Road, Gibraltar, GX11 1AA. AllClear Limited is licensed and regulated by the Gibraltar Financial Services Commission number FSC25393 and trades into the UK on a freedom of services basis, FCA FRN 824283. Asda Travel Insurance is administered by Insure & Go Insurance Services Limited. Insure & Go Insurance Services Limited is authorised and regulated by the Financial Conduct Authority, firm reference number 309572.
*Offer valid between 24/04/23 to 31/12/23. Discount applies to the base price of AsdaMoney branded travel insurance policies purchased through our website and Contact Centre only and does not apply to any premium generated to cover medical conditions or optional extras.
** Up to three kids go free per insured adult, subject to medical screening, when you buy direct from us.