Annual Multi-Trip
Cover for multiple trips suited to frequent travellers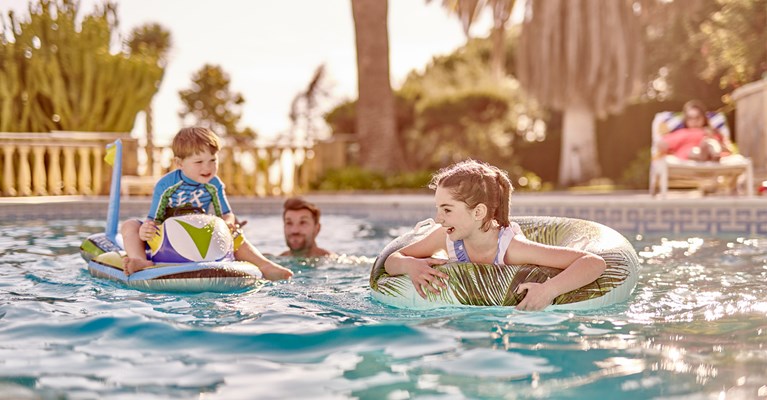 Planning on a few different getaways this year? Then make sure to pack an annual multi-trip travel insurance policy which will cover all of your travels for the year.
If you're thinking about packing your bags and escaping more than once over the next 12 months, then we can save you the hassle and expense of arranging multiple travel insurance policies by bundling all your cover into one year-long policy. Our policies also offer access to a free private online GP service, Doctor Care Anywhere, that gives you 24/7 access to a GP from wherever you are in the world for the full duration of your policy! 
Annual travel cover can be more cost effective if you're planning on travelling a lot over the year, but if you're only thinking about taking one holiday in the next 12 months then single trip cover could be the better option for you.
Our Levels of Cover
Value

Our no frills basic travel insurance includes up to £20,000 for personal accidents and up to £1,000 if your bags go missing.

Buy value cover

Premium

The reassurance of up to £30,000 in cover for personal accidents and up to £1,300 for missing bags

Buy premium cover

Superior

You'll be covered for up to £50,000 in personal accident cover and up to £2,000 if your bags go walkabout

Buy superior cover
Why choose Asda Travel Insurance?
Provided by InsureandGo
The Asda advantage

Known for putting value for money at the centre of everything we do

Partner expertise

With over 20 years experience, InsureandGo brands cover over 2 million travellers a year

Award-winning cover

Awarded Travel Insurance Provider of the Year, voted for by our customers in the Moneyfacts Consumer Awards 2019
Our Product Benefits
Kids go free

Up to three kids go free when you buy direct

Medical conditions

All pre-existing medical conditions considered

Winter sports

Winter sports cover free on annual policies
Baggage cover

Baggage cover up to £2,000

Access to a private GP

24/7 access to a GP online via Doctor Care Anywhere with all policies

Cashless medical expenses

Cashless medical expenses in locations across the world
Top Multi Trip Travel Insurance FAQs:
How does multi trip travel insurance work?

Multi-trip travel insurance, or annual travel insurance as it's also known, is designed to give holiday-goers cover for any trips they take over the course of 12 months. This allows them to take out one policy for the year rather than separate policies for each individual trip.
Why is annual multi trip travel insurance cheaper than single?

The reason annual or yearly travel insurance can be cheaper than single trip cover is because it groups all of your trips under one policy. So, if you're taking more than one holiday over the course of the year, then they'll all be covered by your annual policy.

If you instead took out a single trip travel insurance policy for each trip, they might be cheaper individual but over time those costs add up and end up being more expensive than an annual travel policy.
When should I buy annual travel insurance?

You should make sure to have your travel insurance in place as soon as you can when booking your trip, ideally at the same time to make the most of your cover against cancellations.

However, if you've got dates planned for multiple trips throughout the year then you may want to maximise your cover and take out your policy strategically. This means taking it out slightly closer to the time of your first trip in order to maximise your coverage for the next 12 months.
Can I get travel insurance for next year?

Depending on when you take out your annual travel insurance policy, it can be valid into next year for a certain period of time. For instance, if you took out an annual travel policy on September 1st this year, it would be valid until August 31st next year. That means if you have trips planned for the following year that fall between those dates, you'll already be covered by your existing annual travel insurance.
How much does travel insurance cost in the UK?

The price of travel insurance in the UK varies completely on the details of your trip and the type of cover you're looking for. Specifically looking at annual travel insurance, an annual multi-trip policy for Europe can cost from £25.92, while extending the coverage to an annual travel insurance policy for Worldwide including America costs from £39.37.

Single trip insurance can cost around half the cost of annual policy, so if you know that you'll only be taking one trip for the foreseeable future then it can save you money by giving you the exact cover you'll need.

Prices based on individual AMT, 18 years old, no optional extras or medical screening in August 2020.
Doctor Care Anywhere with all policies
Our travel insurance policies include FREE access to Doctor Care Anywhere, a private online GP service in the UK that gives you 24/7 access to a GP from wherever you are in the world (subject to appointment availability) - even in the UK and in the comfort of your own home!
Once you've purchased your policy, download the app and activate your account with your Asda travel insurance policy number. You'll have access to 20 minute video or phone appointments available 24/7, 365 days of the year. The service will also allow you to get prescriptions and have specialist referrals and fit notes uploaded directly to your records.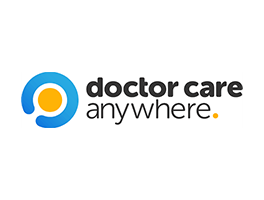 About our provider, InsureandGo
We have carefully selected InsureandGo as our travel insurance partner because they are a market leading provider, with over 20 years' experience in the industry, covering over 2 million travellers a year.
They are a trusted and widely recognised firm providing these services all over the world with MAPFRE ASISTENCIA as the insurance underwriter.
Working together, we provide an award-winning product that looks continuously to offer value for money as well as great features such as three kids go free per adult, and free winter sports cover on annual policies.
Latest Travel Blogs
Things to do in East Midlands

15 Jun 2021

Did you know that the East Midlands is the home of the world's first factory? With so much to discover, you might want to kick off your adventure in the charming city of Lincoln, where the stunning cathedral is a must see! If you fancy being more immersed in nature, the UK's original national park – the Peak District, has an abundance of wildlife to uncover; or take a trip to Mablethorpe Beach – an ideal seaside holiday spot, where its golden sands stretch for miles. If you want to find out more about what's on offer in the East Midlands, read on below for some of our top picks for your adventure!

Read more

about Things to do in East Midlands

Things to do in London

15 Jun 2021

The region of London is also the capital city of the UK, and with so much on offer, we reccomend picking a few things to do from our picks below and making a day of site-seeing some of the most famous attractions in the world. You might want to start your London adventure by visiting iconic landmarks, such as Buckingham Palace or the London Eye; or if you fancy soaking up some culture, London is full of incredible museums (many being free to visit), including the Natural History Museum and the Science Museum. If you'd rather stay away from the business of the bustling city, go exploring through some of London's huge parks and their beautiful surroundings. Read on to find out more about these tourist hotspots and other great London destinations to explore.

Read more

about Things to do in London
ASDA Money is a trading name of Asda Financial Services Ltd and Asda Stores Ltd which for travel insurance are Introducer Appointed Representatives of InsureandGo Insurance Services Ltd, who arrange and administer Asda Travel Insurance.  Registered in England and Wales at One Victoria Street, Bristol Bridge, Bristol, BS1 6AA, company no. 04056769. Insure & Go Insurance Services Ltd are authorised and regulated by the Financial Conduct Authority, firms reference number 309572.