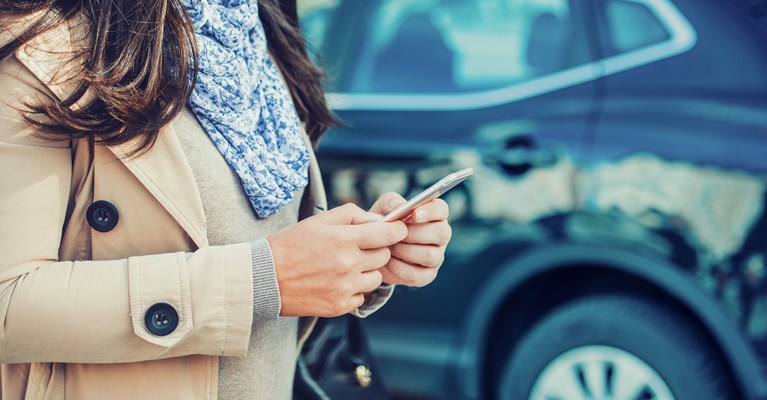 When it comes to driving, there are few things more frustrating and distressing then breaking down while on the road. Having to pull over on a busy road, check what's wrong and wait for repairs or to be taken to your destination can be stressful.
It's bad enough to break down on British roads, but what about breaking down on holiday? Being stuck on the road in a foreign country, especially if you don't speak the language, can makes things 10 times worse, since you might not have any idea where to turn to.
We're going to look at what you should do if you break down abroad and look at whether having breakdown cover on your car insurance policy can help you out while you're driving outside the country.


Getting breakdown cover for driving abroad

If you're thinking of taking your car abroad, before you even pack everything into the boot, you should make sure you have the right car insurance that will keep you protected while you drive.
Breakdown cover is there to provide help if you get into trouble. If your car breaks down while you're on the road, breakdown cover will see your insurance company send out a repair person to either fix your car there and then or transport it to a garage to be repaired. They'll also ensure that you get safely home or to your destination, rather than leave you stranded on the road.
This kind of cover can be very helpful, but it's essential to remember that your breakdown cover may not cover you if you breakdown abroad. To give you the best breakdown cover, UK providers offer certain policies that offer breakdown cover for driving abroad and these are the ones you'll need to have in place if you want guaranteed peace of mind while you're out of the country.
As with all kinds of insurance, you'll want to ensure you're getting the best breakdown insurance possible for the lowest price. Our Breakdown Cover, provided by our partner London Victoria, is value-focused, with a number of different levels of coverage available according to your budget and requirements. Find out more on our Breakdown Cover page.


Before you leave

Before you head off on your trip, there are some things you'll need to remember. The first is that you should always travel with your driver's license as well as the V5 of the vehicle – this is the logbook that records the registration of your car. Most repair garages will need these two documents to be able to carry out repairs in Europe.
The second thing to remember is that it can be a smart move to get your car serviced before you go; this is important for you to minimise the chance of a breakdown and to ensure your car is ship shape for your continental adventure. 
Finally, consider investing in an emergency breakdown kit for your car. These can include things like high-visibility jackets, torches and a hazard triangle which you can set up ahead of your car on the road to warn other drivers of your breakdown.


What to do if you break down on holiday  

If you break down on holiday and you're on a motorway or a busy road, there are several things you'll need to do to ensure the safety of yourself, your passengers and other drivers on the road. You should:
Turn on your hazard lights and any other lights to make your car as visible as you can for other drivers.
Pull over as soon, and as safely, as you can to the hard shoulder or to the side of the road. Try to ensure your wheels are pointed away from the road so that your car won't roll into traffic.
Exit the vehicle on the side that is furthest from the road and try to get a reasonable distance between you and the traffic.
Do not attempt to fix your car on your own! This can be dangerous and difficult – far better to await assistance from expert repair people.
Give your breakdown cover insurer a call – most will provide you with a dedicated number for breaking down abroad. Once you've detailed the problem, your provider will contact a local service for repairs, conversing in the local language so that you won't have to.
If the repair team is able to fix your car there and then, you'll need to be careful as you pull out into traffic. Take it slow and keep the road visible in your mirrors.


If you're thinking about heading abroad with your car, you'll want to make sure that you have the right level of breakdown cover to keep you protected in case of a breakdown. Our Breakdown Cover features a European breakdown option, perfect for those getaways to the continent, providing 24/7 English speaking customer service, up to £800 towards the cost of a hire car, a replacement driver service and more.
Find out more about our European Breakdown cover here.