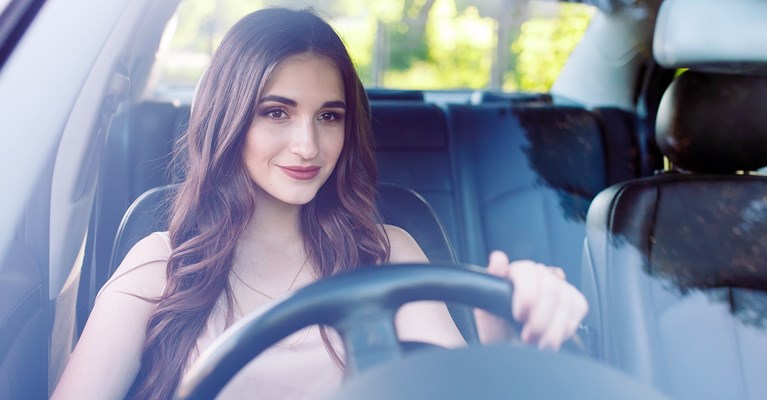 If you are unsure of when your MOT is due, you'll be relieved to know there are a number of ways you can check it online for free. It's important to stay on top of your MOT renewal, as driving without a valid MOT can result in hefty fines as well as the nullification of your car insurance.
Learn more about MOT renewal in this short guide:
When is my MOT due?
Every vehicle used on the road that is 3 years old or over is required to have a current MOT test certificate, which must be renewed annually. If you can't remember the exact date of when yours was last renewed and/or you've lost your MOT certificate, there are multiple different tools and websites online that allow you to do this for free.
Simply enter your vehicle reg to find the MOT due date – you can also choose to sign up for free email reminders every year to avoid the risk of missing your MOT renewal date.
Can I drive my car if the MOT expires today?
The only instance in which you can drive your car without MOT is when you are driving your car to the MOT test centre. You will obviously have to prove that you have booked an MOT appointment if you are stopped by the police so make sure to have this on you.
Other than this one exception, it is not valid whatsoever to drive or even park your car on a public road without up to date MOT – you could be fined or even have your vehicle seized if you do not meet this requirement. Also keep in mind you cannot tax nor insure a car that does not have a valid MOT.
How much does an MOT cost?
MOT prices are different for each individual car, and can vary according to the make and class of your car, and where you go to get it tested.
However the DVSA does have a maximum test fee for cars which currently sits are £54.85 – so MOT test stations can't charge you more than this.
What does the MOT cover?
The MOT test is taken to assess and determine whether or not your vehicle meets the safety and environmental standards of the roads. The MOT test will check the following:
Exterior: this includes checking the overall condition of the vehicle to see if there's any damage, if the required number of mirrors are in place, the fitting and condition of your registration plates, secure boot or tailgate and bonnet etc.
Exhausts and fuel: the fuel system will be checked to see if it's free from leaks and if the cap fits on securely, the exhaust system must also be equally secure and exhaust emissions of carbon monoxide and hydrocarbons must also meet the legislative standards.
Electrics: a thorough check of all the electrics will be taken to see they are operating correctly and efficiently, including the speedometer, dashboard warning lights, tyre pressure monitoring system, electronic parking brake, steering lock and much more.
Interior: the inside of your car will also be inspected, to see if the compulsory seatbelts are all in order, if the seats are all secure and if the doors latch securely and the hinges will be checked to see if they are in good condition and security.
Lights and visibility: the overall condition of the lights in your car will be checked, as well as the windscreen, windscreen wipers and it's washer bottles to determine if the overall visibility is good.
Safety: the safety of your vehicle will be closely inspected, and this includes everything from the correct and efficient use of SRS components, operation of airbags, seatbelts, pre-tensioners, warning lights, horn, engine mountings, brakes, condition of tyres and wheels, steering and suspension and much more.
Your vehicle will pass its MOT only if the above is said to be in good condition. If your vehicle passes its MOT, you will be issued a new certificate and the DVSA records online will also be updated within 5 days.
Find out more about car insurance here.