5 Reasons Why Bali Should Be on Your To-Do List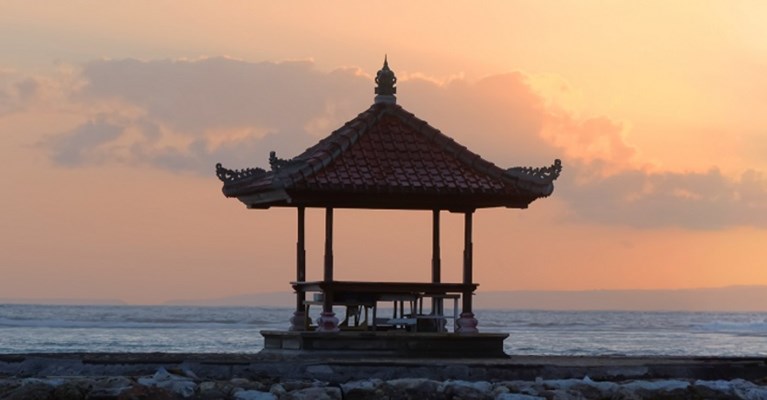 In recent years, Bali has become an extremely popular tourist destination. In fact, here at Asda Money, we've found that the Indonesian Rupiah is selling 85% more than the average currency in the last year alone, which could mean that tourists are visiting this spectacular island now more than ever.
From beautiful beaches and turquoise seas to stunning rice fields and historic temples, there's so much for all ages to enjoy. Here are five reasons why Bali has become such a popular tourist hot-spot!
Stunning Scenery


Bali is one of the most beautiful and visually diverse destinations in the world, one of the many reasons millions of tourists decide to visit every year. The island is filled with picturesque beaches, which offer up turquoise seas, white sands and a range of exciting activities. Whether you fancy trying your hand at water sports, or simply want to relax and enjoy the sun, you'll find a beach to suit you. A couple of beaches we recommend to look out for are Gunung Payung, Pasir Putih and Balangan Beach.
If you head inland, away from the beautiful beaches, you'll stumble across an array of famous rice fields, where some say you'll witness the 'real Bali'. Rice fields can be found almost anywhere in Bali, and it's here that you'll get an insight into the true, local way of life. Rice is viewed as a gift from the gods by many in these areas, and the Balinese have used the same method of agriculture for nearly 2,000 years. One place that's definitely worth visiting is Tegallalang Rice Terraces in Ubud. Arguably one of the most photographed spots in Ubud, the stunning rice terraces offer views that you won't want to miss. If you're feeling adventurous, treat yourself to a ride on the famous Bali swing and enjoy the panoramic rice field views.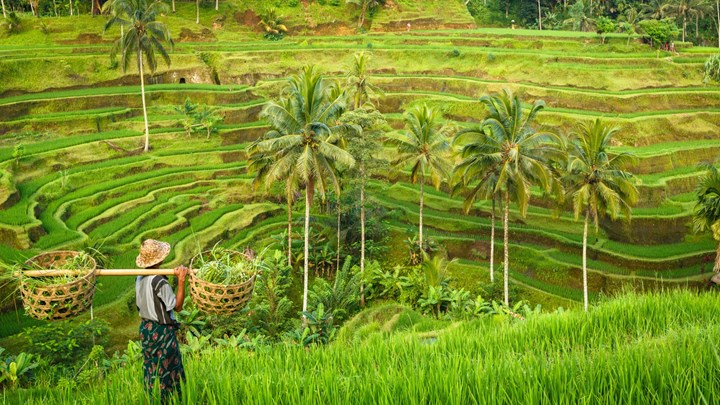 Cheap and Cheerful


Many people think that long-haul destinations have to be expensive, but not Bali. Bali is renowned for being extremely cheap, and you'll be surprised at how little you'll spend on a holiday here. Although it's nearly 8,000 miles away from the UK, Bali is the perfect place to visit, whether you're on a tight budget or willing to splash out.
You might think that to travel on a budget you'd have to stay in hostels, but accommodation in Bali is extremely cheap. Beautiful private villas and hotels can cost as little as 190300.03 IDR* (£10.00) per night, many of which include breakfast, a pool and breath-taking views! Getting around the island also couldn't be cheaper. Most people tend to travel around the island by motorbike or scooter, which will usually cost you around £3.00 per day. This is a great way to explore this incredible island at your own pace, but make sure you remember to take your driving licence with you and let your travel insurance provider know that you're planning on driving a motorbike or scooter.
Fascinating Culture


Bali is particularly well-known for its rich and varied culture. From religious rituals and traditions to unique forms of art, immerse yourself in Bali's fascinating culture whilst you're exploring. There's no better place to learn about Bali's interesting history and heritage than at the thousands of sacred temples scattered around the island.
There are over 10,000 temples in Bali, from small shrines to extravagant buildings, so there's plenty to choose from no matter where you're staying. One of the largest and most famous temple complexes in Bali is Pura Besakih, located 1,000 metres high on the slopes of Mount Agung. It's said to be one of the most important temples on the island, and each year there are over 70 festivals held here! Another incredible temple that's popular with tourists is Tirta Empul, a water temple where Hindu's purify themselves with holy water. This large pool, carved from stone, is roughly 30 miles from the popular tourist destination of Ubud, making it a great place to visit on a day trip.
Worshippers from all over Bali come to Tirta Empul to cleanse themselves and pray. Remember, if you're planning to visit any religious sites in Bali, be sure to take appropriate clothing, as there are many sites where your shoulders and ankles must be covered.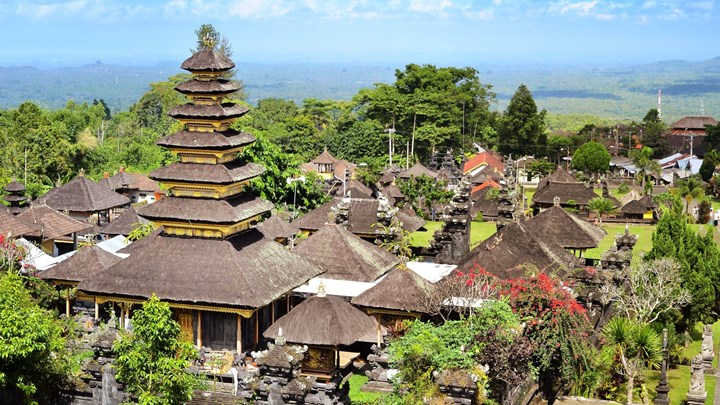 Delicious Delicacies


One of the best things about Bali is the incredible range of food you can find. Whether you love rich meat dishes or vegan-friendly recipes, you'll find it all in Bali. There's also a range of different places where you can try delicious delicacies such as lawar and nasi goreng, from five-star restaurants to wooden shacks on the beach.
Balinese cuisine is a blend of spices, fresh vegetables and meat or fish, and is highly influenced by Chinese and Indian dishes. One of the most famous dishes on the island is Babi Guling. This classic pork dish is similar to a hog roast, but here the pig is stuffed with herbs and spices such as coriander seeds, turmeric, black pepper and garlic. Although you can find this dish in many places around the island, Warung Babi Guling Ibu Oka in Ubud is said to be one of the best places to try it. People come from far and wide to try this famous dish with rice, vegetables, and some of the best crackling you'll taste, and all for just 38060.01 IDR (£2.00)!
Neighbouring Islands


There are many islands surrounding Bali that are just as beautiful and worth exploring. One island that's not to be missed is Komodo Island, home to many Komodo dragons. If seeing some of the world's largest lizards isn't enough, you'll also find Komodo National Park here, where you'll find white beaches, colourful corals, and incredible wildlife such as monkeys, wild buffalo and deer.
The Gili Islands are also popular with those island-hopping around Indonesia. Made up of three tiny islands, Gili Trawangan, Gili Meno and Gili Air, the Gili Islands are picture-perfect. The white sands are lined with towering coconut palm trees, and all three islands are renowned for their incredible marine life, making them the perfect place for scuba diving or snorkelling. On your tour of Indonesia, make sure you head to Nusa Lembongan too, located just southeast of Bali. Popular with surfers, the island boasts spectacular waves, as well as some of the clearest waters in the area, making it fantastic for snorkelling too!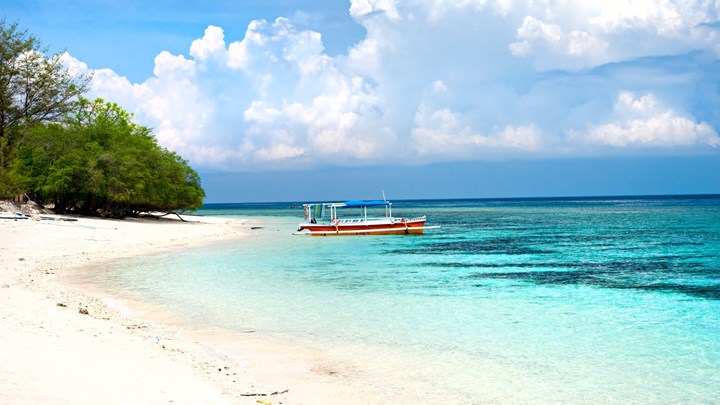 If you do decide to holiday in Bali, it's good to do some research beforehand. The island is so varied, and each area offers up something completely different. Be sure to make a detailed itinerary if you're travelling from island to island, and don't forget the essentials, such as travel insurance. Also, make sure you take enough travel money with you, as some boats and tourist attractions will only accept cash.
The above figures are provided for indicative purposes only, and are based on the exchange rate correct as of 13:00 on 16/05/2018.