The Best Island-Hopping Holidays in Europe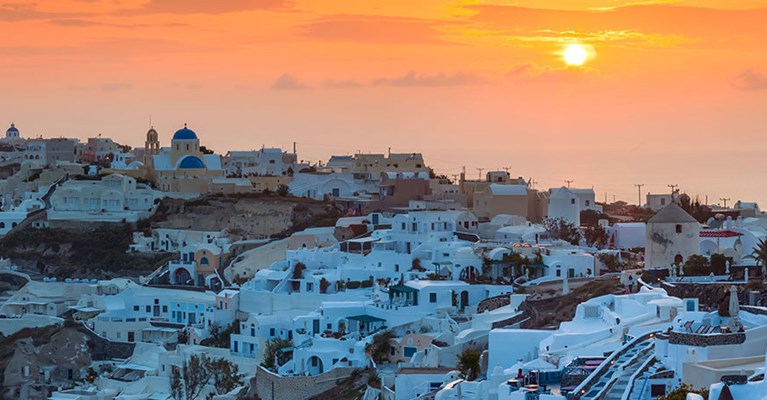 Choosing a destination to visit can sometimes be tricky, with one person wanting one thing and the other wanting something different. So, why spend your summer holiday in one beautiful destination, when you can spend it in several? Island-hopping is becoming more and more popular with holidaymakers, and it's easy to see why.
Explore an array of incredible islands, whilst discovering the best of what your chosen country has to offer. Despite the common misconception, you don't have to travel half way across the world to places such as Asia or the Caribbean to do it either. Whether you want to hop around the Greek Islands or unearth the beauty of Croatia, Europe is home to many breath-taking islands just waiting to be explored.
Island-hopping will give you a sense of freedom that you won't necessarily get from just visiting one destination, as you can plan your trip around your tastes, hobbies and time. From historic islands to the more vibrant party places, there's something for everyone in Europe. However, planning this kind of holiday means you'll have to do a lot of research beforehand. From checking the schedules of ferries and catamarans, to making your day-to-day itinerary, there's a lot to consider. Here at Asda Money, we want to make your travels a little easier, so we've taken a look at some of the best destinations to go island-hopping in Europe.
Greek Islands


Greece is renowned for its beauty, but with an estimated 6,000 islands scattered around its crystal-clear waters, it's hard to know where to start. The islands of Greece are generally grouped into clusters, these being the Argo-Saronic, the Cyclades, the North Aegean, the Dodecanese, the Sporades and the Ionian. Each island group is unique and well-known for different traits. For example, the Cyclades are known for the typical 'Greek style' whitewashed houses and the Ionian group is characterised by its stunning green scenery.
One of the most popular clusters to island-hop around is the Cyclades. The frequent ferries and short journeys make it ideal for people who are wanting to see the most of what Greece has to offer in a shorter space of time. Destinations such as Mykonos and Santorini are famous for their romantic scenery and picture-perfect white hillside buildings, whereas islands such as Naxos and Delos are great if you're into history and incredible architecture.
Most who island-hop in the Cyclades will fly to Mykonos or Santorini, as these destinations have airports that take international flights. You can get ferries between almost all of the other popular islands in the Cyclades, and a few days at each one is recommended. One of the best things about Greece is that it's hot for most of the year, meaning you don't have to go at peak times and pay higher prices.
Balearic Islands, Spain


If it's your first time island-hopping, then there's no better place to start than by travelling around Spain's beautiful Balearic Islands. The four largest islands are Majorca, Menorca, Ibiza and Formentera, and each one has unique qualities making it truly special. Visiting them all in one holiday means you'll get to see the best of what each island has to offer, whether that means spending days by the sparkling blue sea in Majorca, or exploring the secluded coves of Ibiza.
Also known as Mallorca, Majorca is the largest of the Balearic Islands, and there's so much to see and do on a holiday here. Take a tour around some of the island's most historic sites such as Palma Cathedral or Alcudia's Old Town, or party until sunrise in the South in places such as Magaluf and Palma Nova. Menorca is a quieter version of Majorca, but that doesn't mean there's less to see. Take a stroll up the highest hill on the island, the picturesque El Toro, or relax on one of the island's many golden beaches.
Despite having a reputation as a 'party island', Ibiza has so much more to offer. If you head over to resorts such as Cas Mallorqui, Port de Sant Miquel and Cala de Sant Vicent, you'll discover a world so far removed from the well-known clubbing destinations Playa d'en Bossa and San Antonio. The least famous of all the islands is Formentera, lying 6km south of Ibiza. Measuring just 19km across, you can easily explore this fascinating island on a day trip. It's known for its Caribbean-like white beaches and turquoise sparkling seas. Whilst you're visiting, a quick snorkel or scuba dive isn't to be missed.
The best time to visit the Balearics is around September, avoiding the peak season but still being guaranteed fantastic weather. If you fly to Majorca, you can get to both Ibiza and Menorca by frequent ferry trips, however, Formentera can only be reached by ferry from Ibiza and has no airport. A great itinerary idea would be to start at Menorca, get a ferry to Majorca, Ibiza, and Formentera, before flying back from Ibiza.
Croatia


Croatia is quickly becoming a popular tourist hotspot, and it's not hard to see why. Its picturesque coastline, transparent waters, fantastic National Parks and historic towns all add to the country's never-ending charm. This results in over 10 million holiday makers visiting Croatia every year.
One of the most popular island-hopping ideas is to fly into Split and fly out of Dubrovnik, whilst getting ferries to Hvar and Korčula along the way. Of course, there are plenty more islands and mainland destinations to explore, so depending on how long you're holidaying for, you can either add more or travel to fewer islands, however this route is ideal for a 10-day trip.
Split is Croatia's second-largest city, and there's always something going on. With its mountain backdrop and chic high-rise apartment blocks, the city is the perfect combination of traditional and modern. Whilst you're there, you can step inside Diocletian's Palace, a Unesco World Heritage site and one of the world's most impressive Roman monuments, as well as visiting some of the city's many bars, restaurants and shops that add to its lively atmosphere. After a couple of days in Split, it's time to catch the ferry to Hvar. Hvar town is considered to be one of the most beautiful places in Croatia, which you'll quickly understand on arrival. With traditional restaurants, centuries-old monuments such as the Cathedral, and the Pakleni Islands, there's so much to explore in Hvar.
The last island you'll hit before getting to the mainland is Korčula. Covered in woodlands and vineyards whilst being surrounded by fishing villages, this idyllic island is also home to medieval squares, churches and palaces. Last but not least is Dubrovnik, one of Europe's most magnificent walled cities. The winding marble-paved streets are full of history, and are dotted with stylish boutiques, modern bars and swanky hotels too.
Croatia is great at any time of the year, however, boats to certain islands are a lot more frequent in the summer, with some boats only running between June and September. July and August can be really hot, making those ferry journeys from island to island a little uncomfortable. September is the perfect time to visit, as flights are relatively cheap.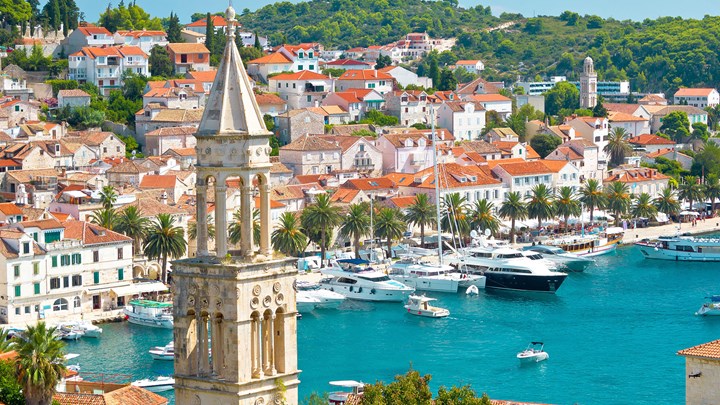 Whichever destination you choose to explore on your next holiday, we advise researching beforehand. Don't forget to get the essentials, such as travel insurance, and make a detailed itinerary. When travelling from island to island, some boats may only accept cash, so be sure to pick up your currency before you go.