7 Top Tips for Driving in Europe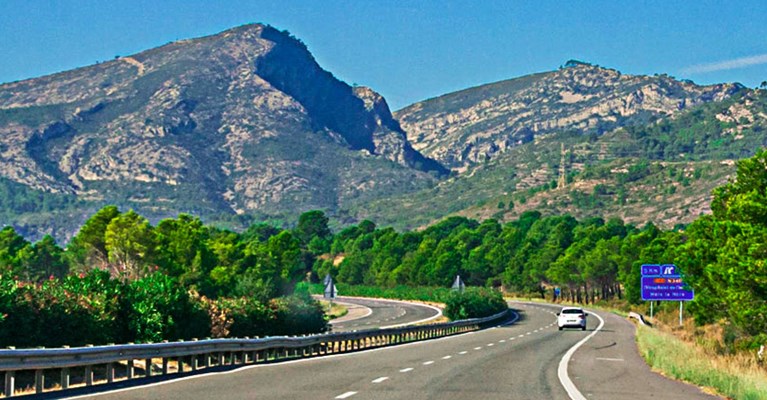 There's no better way to explore Europe than by packing up the car, grabbing a map, and travelling around the beautiful continent. Driving on holiday gives you a sense of freedom you wouldn't usually get if you were travelling by coach. So, if you want to see the mountain views in France or fancy a drive along the scenic Swedish roads, you can do it in your own time.
Whether you're taking your own vehicle or hiring one when you land, there's a lot to think about. Many people think that the only difference between driving in the UK and other countries is the side of the road they drive on, however there are a variety of differing rules and regulations that you need to consider before getting behind the wheel abroad.
Here at Asda Money, we've come up with our 7 top tips on driving in Europe, so you can enjoy your holiday without having to worry on the roads.
Don't Forget Your Documents


Just like in Britain, you should always make sure you're carrying specific documents when driving a car. You could be asked to show your documents at any time, and if you don't, you could face serious consequences, including a fine or being arrested.
Asda's breakdown supplier, LV= Britannia Rescue, says when driving abroad you must carry:
Your full driving licence
A copy of your DVLA driver record and licence check code
An International Driving Permit, if necessary
Your vehicle's original registration document (V5c)
Your motor insurance certificate
Your passports
Travel insurance documents
A visa, if necessary
If you're taking a company-owned, borrowed or hired vehicle, you'll also need a letter of authorisation from the registered keeper, as well as the original vehicle registration document (V5c) or a Vehicle on Hire Certificate (VE103).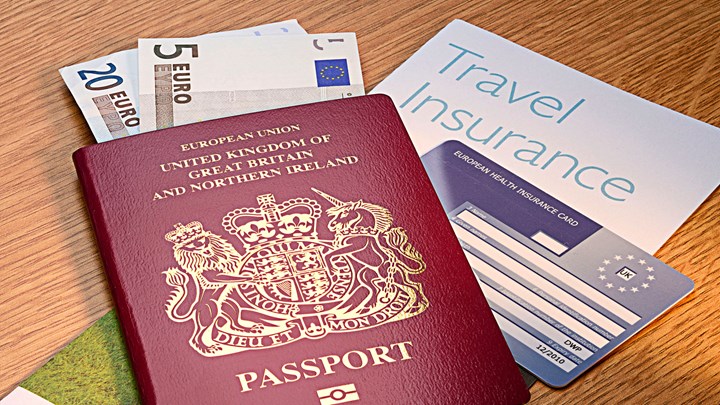 Look Out for Low Emission Zones


Another point to be aware of when driving abroad are the low emissions zones and urban restrictions. In recent years, air quality has become an important issue in more than 200 cities around Europe. To help this problem, these cities are now operating Low Emissions Zones, known as LEZ's, where the most polluting vehicles are either banned or charged an access fee. Most LEZ's only affect vans and lorries, but they differ in every country, and some can include cars too. These zones have many different names depending on where you're holidaying:


Umweltzonen (Germany)
Milieuzones (Netherlands)
Lavutslippssone (Norway)
Miljozone (Denmark)
Miljözon (Sweden)


For more information about low emission zones, you can visit Urban Access Regulations in Europe.
Revise the Routes


Whether you're doing a tour of Europe or just want to travel somewhere for a day out, you should always do your research beforehand. It's worth buying a sat nav for the trip, as well as taking a trusty road atlas with you just in case technology fails. Take the time beforehand to plan the best route, and if you do happen to steer off the map, it's a good idea to pack a phrase book so you can learn local terms, such as 'left', 'right' and 'straight ahead', just in case you need to stop and ask for directions.
Learn the Signs


Before you take the wheel abroad, you should do some research to get clued up on some of the signs you're likely to see on your travels. A quick Google search will help with the main signs, so you can stress less when you're driving on new roads for the first time.
It's also a good idea to have a flick through a translated dictionary before you leave, so you can learn the words for 'stop', 'go' and 'no entry'. Many major road stops will have free local driving booklets, which explain things such as sign meanings, and what to expect of roadside facilities.
Remember the Rules


As well as the obvious rules, such as sticking to the speed limit, some countries have other very different rules that you may not have heard of before. Here are just a few that you might not know:


Germany: Contrary to the common myth, you can't drive as fast as you like on the Autobahn in Germany. Although there are a few sections of the road where this is possible, these sections are limited, and the rest of the road has limits that you have to stick to.
Sweden: In the UK, many people tend to let somebody know if their lights are on in the middle of a sunny day. However, if you go to Sweden, or many other European countries, flashing or beeping at a car with headlights on in broad daylight is not necessary, as it's a legal requirement to keep them on when driving at any time of the day.
France: If you're driving in France, then don't forget to pack a breathalyser kit. Although the automatic fine has now been suspended, you're still required to keep an in-date breathalyser in the car, or with you on a motorbike, at all times.
Spain: If you wear glasses, you'll understand how easy it is to damage them, whether due to accidentally sitting on them or leaving them in your bag without a case. With this in mind, it's now a law in Spain that you must keep a spare pair of glasses with you in the car at all times.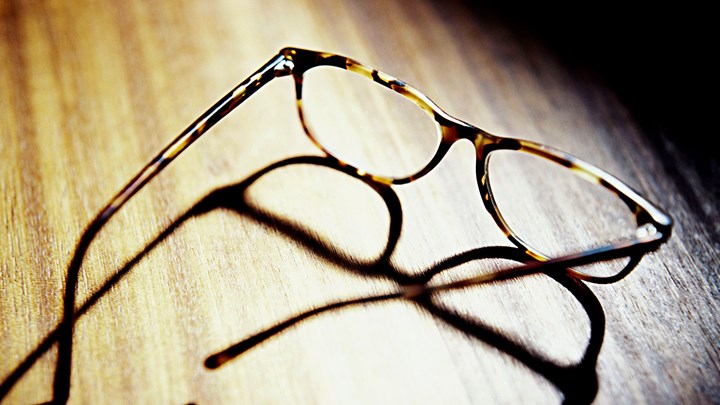 Be Aware


Although there are many rules and regulations that you have to stick to when driving abroad, there are a few things to just be aware of too. For example, the drink driving limit varies from country to country, but most European countries have a much lower limit than in the UK. So even if you think you're fine having one drink with dinner, it's not worth the risk. If you do break the law whilst driving, on-the-spot fines are common in Europe, so make sure you carry some of the local currency on you at all times. And of course, there aren't going to be any signs to remind you to drive on the right-hand side of the road, one of the main things to be aware of when driving in most countries within Europe.
The Importance of Travel Insurance


Travel insurance is important wherever you go, but it's even more important when you're hiring a vehicle or taking your own car abroad. Here at Asda Money, we offer up to £50,000 personal accident cover, so if the unforeseeable does happen on the road, we've got you covered. If you're a regular driver on foreign soil, we also offer European breakdown cover too.