Discover 4 of Europe's Best Museums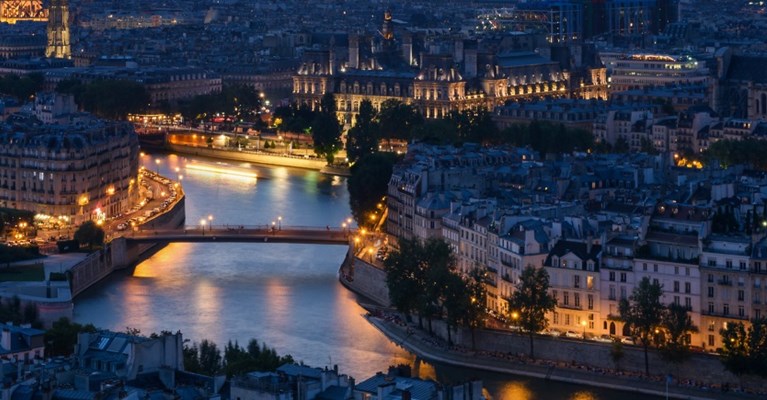 Whether you're heading off on a quick city break or a week-long holiday, Europe is packed full of history just waiting to be discovered. From spectacular architecture and ancient buildings, to famous landmarks and exciting attractions, there are many places all over Europe where you can learn about an area's history and heritage.
Museums are some of the best places to delve deep into a country's past, and there are plenty dotted around Europe for visitors to enjoy. Here at Asda Money, we've put together a list of our favourite museums in Europe, so you can step back in time on your next holiday.
The Louvre, Paris


As the world's largest and most visited art museum, it's no surprise that the Louvre in Paris is at the top of our list! With over 35,000 pieces of art and 380,000 objects on show, a holiday in Paris wouldn't be complete without a trip to the Louvre.
From Egyptian antiques and a Roman department, to art from the Middle Ages and Greek sculptures, there's so much to see on a visit. It's estimated that if you wanted to look at every item in the museum for 30 seconds each, it would take more than 100 days to see it all! These paintings, artefacts and sculptures all give you a glimpse into French culture and European art. From the thousands of pieces of art to admire, one of the most famous here is the Mona Lisa. The painting was stolen in 1911, but thankfully returned in 1913, so this incredible portrait is now covered with bulletproof glass and protected by guards at all times.
The Louvre is located right in the centre of Paris, so you're not far from a range of other tourist attractions and museums, including the Eiffel Tower, the Centre Pompidou and Musée d'Orsay. Whether you fancy a winter break or a summer holiday, Paris is fantastic to visit all year round. A great time to go is during May, as flights only cost around £30.00 each way, and it's quieter than the peak summer season. Paris is also home to a range of accommodation, from budget style hostels to luxury 5-star hotels, with an average 3-star hotel in the city centre costing approximately €68.73* (£60.00) per night.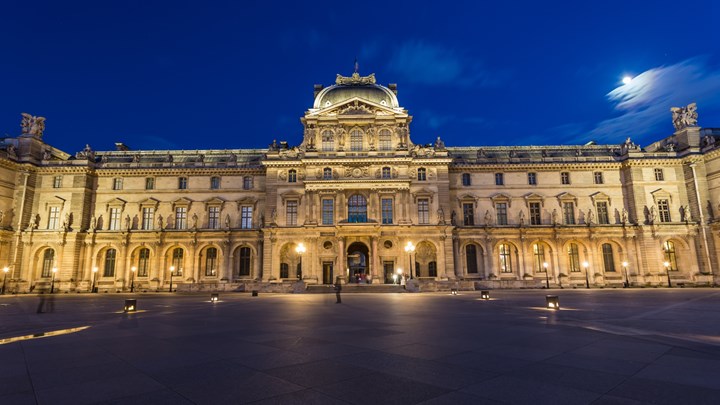 The Anne Frank House, Amsterdam


The Anne Frank House in Amsterdam is a small yet special museum. Once Anne Frank's home, where she hid with her Jewish family for over two years during World War II, this museum gives visitors the opportunity to see where Anne and seven others hid from the Nazis, providing an insight into the heart-breaking life they once lived.
Today, hundreds of people come every day to learn about how Anne and her family lived in a tiny secret annex, concealed by bookcases. Hear the upsetting story of how the family were taken to a concentration camp, with the exception of Anne's father, Otto Frank, who helped bring the museum to life many years later. When in hiding, Anne kept a diary, in which she wrote about the struggles of day-to-day life. You can see this incredible diary at the museum, along with two other books, Anne's 'Favourite Quotes Notebook' that she enjoyed, and her 'Tales Book', filled with short stories that she wrote herself.
Amsterdam is packed full of many other museums too, including the Rijksmuseum, showcasing Dutch art and history from the Middle Ages to present day, and the Van Gogh Museum, dedicated to one of the most famous artists in the world. Amsterdam is a beautiful city and is great to visit, come rain or shine. Flights are relatively cheap all year round, costing on average about £30.00 each way from London Airports, with 3-star hotels costing from around €114.56 (£100) per night.

Video sourced from My Guide Network 
The Vasa Museum, Stockholm


If you're wanting to see the only preserved 17th century ship in the world, head to Stockholm to the Vasa Museum. The Vasa, a 69-metre-long warship, sank on its first ever voyage in 1628, but was recovered 333 years later. Today, visitors can take a look at this fascinating vessel and learn all about the people on board, how the ship was salvaged, and so much more.
The museum receives over one million visitors per year, making it the most visited museum in Scandinavia. Throughout the exhibitions, you'll find out how the vessel was found and salvaged, as well as getting a chance to see a range of objects that were on-board. There's also a colourful painted model of how the ship would have looked many years ago when it first set sail. As well as having a fascinating history, the exterior of the ship is beautiful too. The whole vessel is decorated with 700 carved sculptures and ornaments. From roaring lions to mermaids and devils, the exhibition 'Imagery of Power' will help you understand what each sculpture means.
April and May are great months to visit Stockholm, as you'll be greeted by warmer temperatures, as well as much smaller crowds compared to the summer months. Flights around this time can cost as little as £9.00 each way, meaning you'll have more money to spend on the city's fantastic attractions, such as the Vasa Museum. The city also boasts a range of beautiful accommodation, and you can get a lovely 3-star hotel in the centre for around 943.94 SEK (£80.00) per night.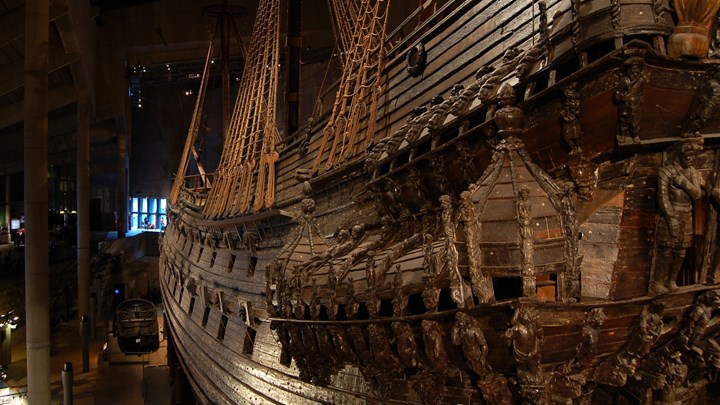 The Museum of Broken Relationships, Zagreb


One of the most unique museums in Europe, and possibly even the world, is the Museum of Broken Relationships in Zagreb, Croatia. Dedicated to failed relationships, the museum hosts objects and possessions that have been passed on from broken relationships, such as key rings, wedding dresses, teddy bears, and even a toaster!
This fascinating museum was founded in 2006 by two Zagreb-based artists, who decided to showcase personal items after their four-year relationship came to an end. They started asking friends and families to donate their own 'break-up objects' too, which kicked off this incredible collection. The museum then went on tour around the world, picking up an array of new items along the way. In 2011, the museum won an award for the most innovative and daring museum project in Europe, and it's easy to see why. Visitors can read tales of love and loss, some that will make you laugh, and others that will make you cry. The aim of the museum is to make you think about the value that seemingly ordinary objects may have, as well as helping you to remember that love is strong, but delicate.
Whether you're on a city break or island hopping around Croatia, the Museum of Broken Relationships is a must-visit. It's located in the heart of Zagreb, making it a popular tourist attraction all year round. If you're visiting for a summer holiday, flights will cost from around £70.00 each way, whilst a lovely apartment in the city centre will only cost approximately 340.08 HRK (£40.00) per night.

Video sourced from AIESEC Zagreb 
Will you be visiting any fascinating museums on your next holiday in Europe? If so, don't forget to sort out the essentials before you go, such as travel money and comprehensive travel insurance. Museums are generally extremely popular tourist attractions, so it's best to be covered in case of any loss of valuables or theft. Here at Asda Money, we have a variety of different cover types available, including Value, Premium and Superior.
*The above figures are provided for indicative purposes only, and are based on the exchange rate correct as of 11:00 on 05/04/2018.