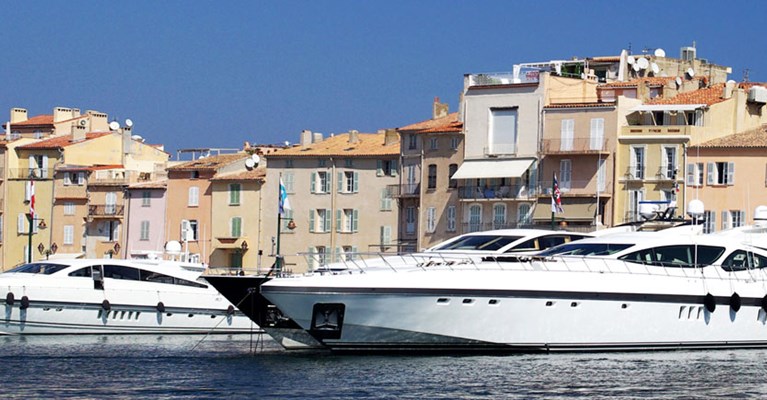 Sun, sand and a glittering blue sea are key components for the perfect holiday destination, so it's not surprising that many tourist hotspots are by the coast. Incredible yachts, boats and cruise ships often dock at these popular resorts and cities, where they reside in marinas, providing a great view for everyone in the restaurants and bars on the shore.
Although marinas provide beautiful backdrops and some great people-watching opportunities, there's often much more to discover in these destinations. From exploring beautiful towns, trying out water sports, or simply lying on a beach, you're bound to find plenty to do.
Here at Asda Money, we've picked some of the most beautiful marinas in the world to stroll along on your next holiday, as well as the top things you can do in the surrounding area.
Ibiza Magna, Balearic Islands


It's no secret that Ibiza is a magnet for the rich and famous, which is largely due to the island's world-famous nightlife. Superyachts are regulars to Ibiza during the summer months, and with only limited number of berths, Ibiza Magna in the old town is one of the most exclusive marinas in Europe.
The marina is home to 85 berths for vessels up to 60 metres long, ideal for yachts, whilst larger boats and ships tend to anchor just outside the main harbour. Just steps away from clubs, bars and casinos, Ibiza Magna is a prime location for those visiting the White Isle by boat. The old town is also a popular destination for the thousands of tourists who descend on the island every year, as it's known to represent the more traditional side of Ibiza in comparison to busier resorts such as San Antonio.
Ibiza Magna is located at the foot of Dalt Vila ("upper town"), a UNESCO World Heritage Site which is a maze of cobbled streets and traditional whitewashed houses. It's here that you'll find the castle that stands over the town, along with a cathedral, monastery, and several museums. From the highest accessible point of Dalt Vila, there are spectacular views over the town and the marina, where you can see the incredible boats and cruise ships contrast against the bright turquoise sea.
There are many bars and restaurants situated around the marina, where you can sit and admire the views after exploring the old town. If you're not staying in Ibiza Town itself, there's a regular bus service that makes it an easy day trip from many of the resorts. Flights to Ibiza in September start from just £44.00, when the season will still be in full swing.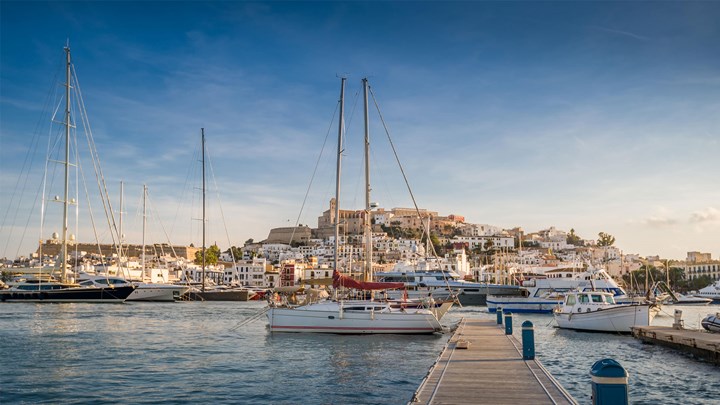 Port de Saint-Tropez, France


Located in the stunning French Riviera, the sophisticated town of Saint-Tropez is home to one of the world's most iconic marinas. The port itself offers over 700 berths for boats, where huge superyachts moor up in front of an audience of tourists admiring from the shore. Larger vessels can regularly be seen further out at sea, such as cruise ships making their way along Mediterranean coastal hotspots.
A haven for people-watching, Saint-Tropez is known to be a favourite destination for A-List celebrities, many of whom are no strangers to yacht life. The port runs right along the cobbled waterfront, where guests can step straight off their boats and into exclusive bars and clubs, complete with VIP tables. It's recommended to spend an afternoon or evening at one of the many cafés or restaurants which are situated on the marina. You'll have a great view of these awe-inspiring vessels, not to mention a chance to spot some of the famous clientele who are associated with them.
Glitz and glamour isn't all there is to this beautiful fishing village, though. Saint-Tropez combines ultimate luxury with classic French charm, and you can easily spend hours getting lost in the quaint narrow streets and admiring the beautiful architecture. If you wander along the coastal path, you'll find beaches such as Plages La Glaye, La Ponche, and de la Fontanette. Pampelonne is the largest and most famous beach in the area, where you're likely to see more famous faces, but perhaps unsurprisingly, be prepared to pay a premium for sun loungers, food, and drink.
The nearest airport to Saint-Tropez is Toulon-Hyères, and flights start from around £115.00 in August. Driving to France is also a popular option for people who are travelling from the UK, just don't forget to check all the rules and regulations before you set off.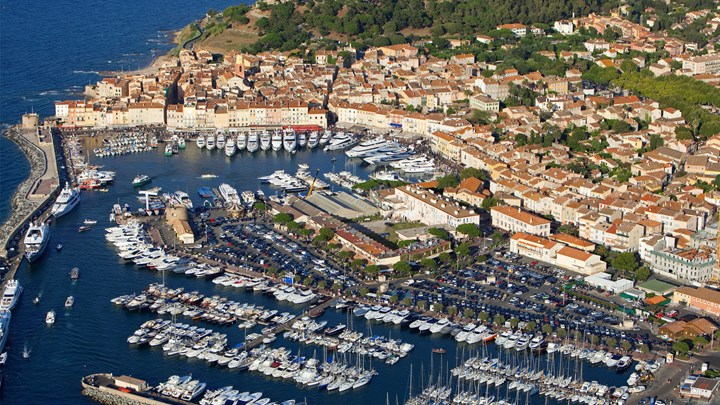 Rodney Bay, Saint Lucia


The Caribbean islands are the ultimate destinations for superyachts. With amazing weather, stunning scenery, and clear blue seas, it's no surprise that many of the islands have marinas which are equipped for the most glamourous of vessels. Saint Lucia is one of the most popular destinations in the Caribbean, and the marina at Rodney Bay offers 253 berths which are suitable for a wide variety of boats.
The horseshoe shaped bay has a beautiful man-made lagoon, which is where you'll find the marina. From here, you'll see yachts making their way in from other Caribbean islands such as St Barts and the Bahamas. Although parts of Saint Lucia are very tropical and remote, Rodney Bay has plenty going on to keep tourists entertained. Reduit Beach boasts picture-perfect white sands, which is the ideal spot for sunbathing and water sports. It's also a popular place to hire out smaller boats and go on trips, where you can sail alongside the superyachts.
Rodney Bay also has its own village, which comes alive on an evening. With bars, clubs, casinos and an abundance of restaurants, this is where people head to from both the yachts and the surrounding hotels in the area. Slightly further north of Rodney Bay is the historic village of Gros Islet, which isn't quite as commercial. The streets here are lined with rum shops and fishing shacks, offering a glimpse of what Saint Lucia used to be like.
The best time to visit is between May and June, when the weather is hot and sunny with very little rainfall. Because it's further away, flights are more expensive, starting at around £400.00. However, this is a beautiful area of the world which is worth the long journey.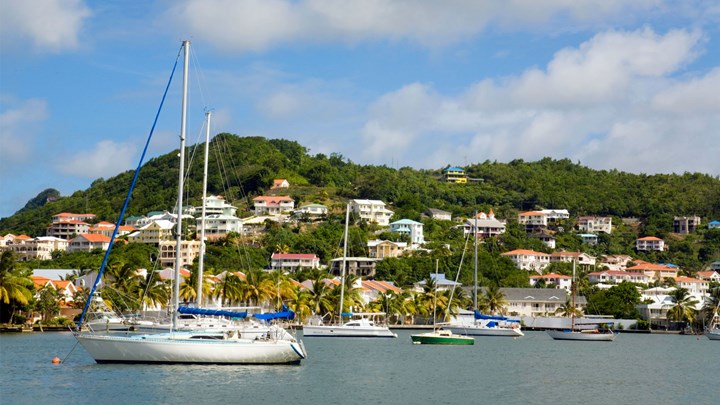 Whichever marina you end up visiting in the world, remember to buy your travel insurance before you go. This way, you'll be covered for things such as medical costs and lost luggage if anything unexpected happens.
Don't forget to collect your travel money, too. Many places where marinas are situated can have inflated prices, so taking cash means you can avoid further expensive surcharges to your bills.
The above figures are provided for indicative purposes only, and are based on the exchange rate correct as of 31/07/2017