Spending Christmas Abroad: Where To Go For Something Different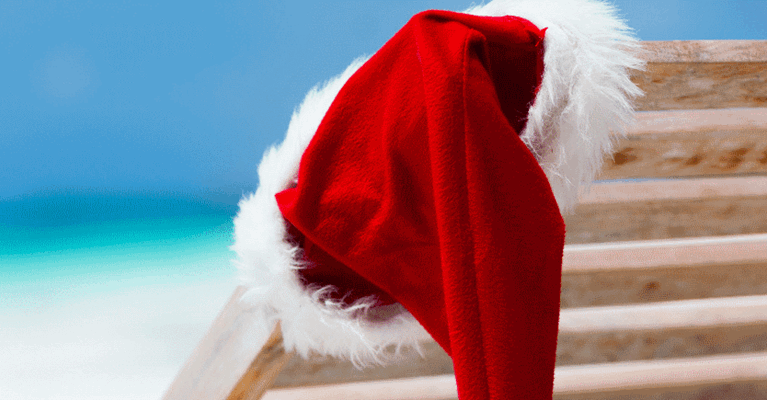 Christmas day in the UK usually includes plenty of turkey, cheesy songs, and opening Christmas presents with the family. However, many people are now starting to venture further afield to experience the festive celebrations in different countries.

Whether you fancy some winter sunshine, or simply want a change of scenery and a well-earned break, spending Christmas abroad is a great way to make the most of any extra holiday allowance that you may have. With schools breaking up for Christmas in December, it's also a great time of the year to get away with the family.

Here at Asda Money we've picked some of our favourite alternative destinations to spend Christmas Day and the surrounding festivities, from mini breaks closer to home, to locations which are much further afield.
Australia


If a beach barbeque on Christmas Day sounds like your idea of fun, then jetting over to Australia for the festive season could be the perfect choice for you. Whilst the weather in the UK during December tends to be extremely cold, wet, and miserable, the festive season officially kicks off at the height of summer in Australia due to its location in the southern hemisphere. If you're prepared to make the long journey, you'll be swapping your Christmas jumper for swimwear and having a completely different festive experience altogether! 
When it comes to choosing where to stay in Australia over Christmas, the city of Sydney offers everything from the white sands of Bondi Beach, to must-see sites such as the Sydney Opera House and the Harbour Bridge. Although people in Australia do still eat turkey as part of their Christmas lunch, it tends to be served cold, with ham and salad. Seafood is another popular choice, and prawns and lobster are often thrown onto the barbeque.

It's worth looking at sites such as Airbnb for cheaper accommodation, as people often rent out their homes whilst spending Christmas abroad themselves. A house swap could also be an option, so that you'd only have your flight to pay for, which also means your own home won't be empty over Christmas.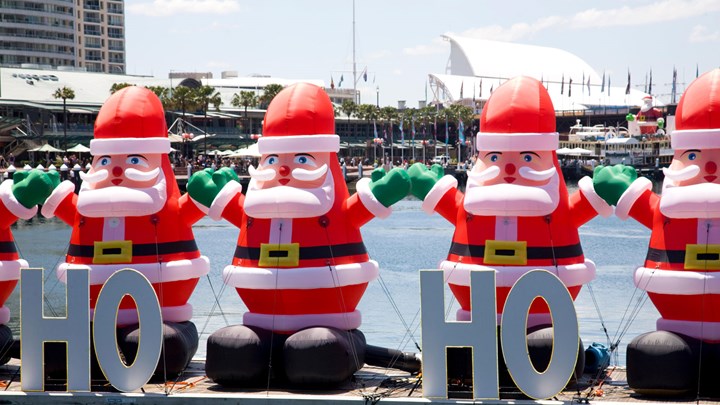 Lapland


If you're looking for a traditional Christmas this year, then for the ultimate Christmas experience, Lapland is the place to go. Famous for being the home of Santa himself, this real life winter wonderland really pulls out the stops over the festive season. From reindeer pulled sleigh rides through snowy forests, to meeting Santa and his elves, Lapland is a truly magical experience, however old you are. 
Located in the most northern part of Finland, and part of the Arctic Circle, Lapland's mountains and forests are always covered in snow over the festive season, just like something out of a fairy tale. When it comes to choosing which area to stay in, the village of Levi is one of the top places for winter sports, as well as offering reindeer rides, visits to Santa's Grotto, and chances to see the Northern Lights.

If you're looking for more of a cosmopolitan experience in Lapland, you'll aslo be glad to know that it's not all woodland and log cabins. The picturesque city of Rovaniemi is full of shops and restaurants, as well as having a fantastic nightlife.

If Christmas in Lapland sounds appealing to you, it's recommended that you book as part of a package. This way, all your travel, transfers and accommodation is arranged for you, and holiday operators will often provide you with items such as thermal suits and snow boots. Whoever has provided your package holiday will usually make day trips and activities easy to add on to your trip, or you can arrange them independently if you wish.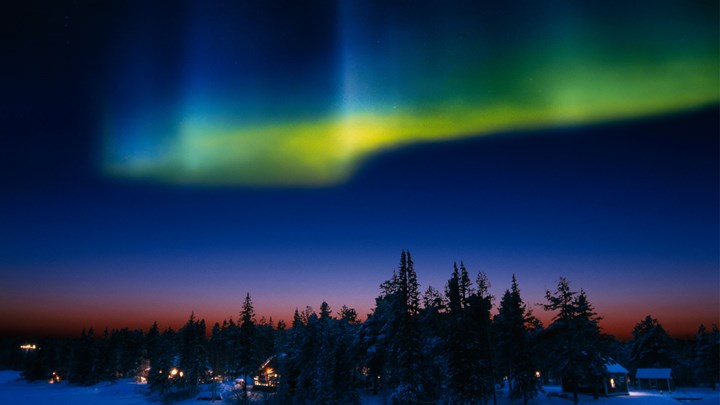 Fuerteventura


If you fancy spending Christmas day in a warm, relaxed setting, then Fuerteventura is only a four-hour flight away from the UK. Offering sun, sea, and great climates without the crowds, Fuerteventura is still a pleasant 22 degrees in winter, perfect if you're looking for some December sunshine. 
Whether you're a couple looking for some quality time together or a family wanting to make the most of the Christmas school holidays, there are plenty of resorts to choose from in Fuerteventura. Although it's the second largest of the Canary Islands, it's one of the least developed compared to its neighbouring islands, such as Tenerife. The town of Corralejo offers golden, sandy beaches and plenty of traditional restaurants and tapas bars, as well as a livelier strip of bars if you're looking for some great nightlife.

Although there are plenty of hotels in Fuerteventura that offer all-inclusive packages, many people prefer to rent their own villa or apartment over the festive season, so that it's easier to do your own thing on Christmas day. This way, you can even cook your own Christmas dinner if you wish, whilst enjoying the warmer weather.
Austria


It's no secret that Europe is home to some of the most picturesque places in the world at Christmas, and Austria is one of the most beautiful countries of them all. From the snow-capped mountains and pretty ski resorts, to the charming markets in many cities throughout the country, if you're thinking about spending Christmas abroad this year, you'll definitely still feel festive here. 
Christmas in Austria is quite traditional. Locals tend to decorate their homes with elaborate wreaths on doorways, nativity scenes, and huge Christmas trees with sparkling decorations. The city of Salzburg would be perfect if you're looking for a mini-break, with plenty of Christmas activities on offer. From classical music concerts and traditional carols, to plenty of fantastic present shopping opportunities where you can pick up locally handmade gifts and baked goods. Historically, Christmas trees aren't decorated in Austria until Christmas Eve, where they are then usually lit with real candles.

When it comes to accommodation in Austria, staying in a hotel and booking a restaurant for Christmas Day tends to be the most popular option. The Christmas menu in Austria is usually goose or ham followed by chocolate mousse, which is great washed down with plenty of Glühwein (mulled wine).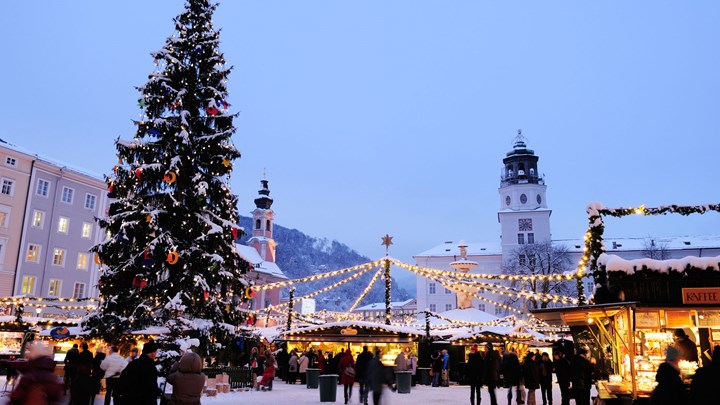 If you do end up spending Christmas abroad this year, it's important to make sure you have comprehensive travel insurance to cover you in case the unexpected happens. If you're planning on doing any snow sports whilst on holiday, Asda Money's annual multi-trip cover already includes Winter Sports Insurance, or you can add it onto our other policies for a little extra cover.
The above figures are provided for indicative purposes only, and are based on the exchange rate correct as of 12/12/2016