The COVID traffic light system - What it means for your summer holiday abroad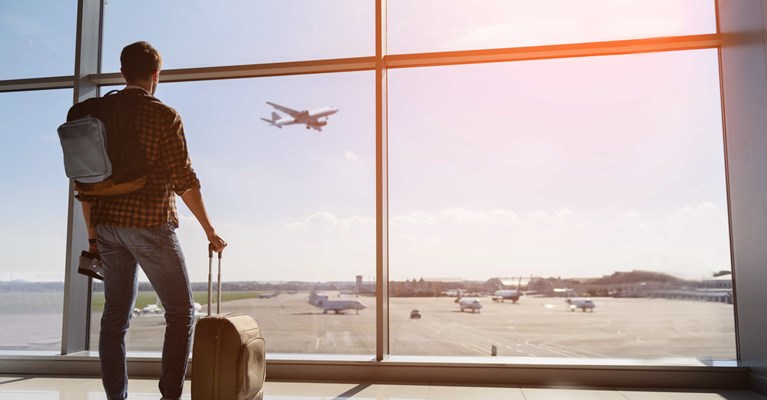 As summer draws closer and COVID restrictions start to be relaxed, the big question for many people is whether they'll get to go abroad for their holiday this year, or whether they'll need to stay on home shores for a staycation.
To give some further indication of where we'll get to travel come the summer months, alongside their UK travel restrictions, the UK government has released a 'traffic light' system, designed to provide holiday makers with some idea of where they can, and where they can't go for their holidays. While foreign travel is banned until 17th May at the earliest, the system will give an indication of where holidaymakers can go if restrictions are lifted by that date.
So how does the traffic light system work? What will the different colours mean? In this blog, we're going to provide you with the latest information on travelling abroad so that you can get a better idea of where you stand for a 2021 summer holiday.
Please note: all information provided below is correct to the best of our knowledge on date of publication, 10th May 2021.
What is the COVID traffic light system?

The COVID-19 traffic light system, confirmed by UK Prime Minister, Boris Johnson, on Tuesday 6th April, gives a list of travel destinations around the world, and gives each of those destinations a colour – red, amber or green – to show whether they are safe to travel to. The countries on each list are being reviewed every three weeks after 17th May and updated accordingly as situations change here and abroad. 
Each colour has its own levels of restrictions and considerations that the public must adhere to when travelling to the destination, with red being the highest level of restrictions and green being the lowest. There is already a red list of destinations that are restricted for any reason, and in line with data and restriction easing, the government has now released the list of green and amber countries that people in the UK can travel to.
Categories are likely to be given a colour based on several factors including vaccination numbers, hospitalisation levels, infection rates and new variants, but more information will be provided by the government as the situation develops.
Can I go on holiday to a green-listed country?

Yes, from the date the government announces so, you can. If a country on the government list is green, you can travel to it for a holiday. You will however need a passenger locator form and a negative test result before you can fly, and you'll need to take a PCR test on or before day 2 of your arrival back in the UK, which you'll need to book before you go and pay for yourself. There's no requirement to quarantine once you're back in the UK, unless you get a positive result, of course. For certain countries, you'll also need to take a test upon arrival which you might also have to cover the cost for. This can become quite expensive if you're holidaying as a family or in a group.
Can I go on holiday to an amber-listed country?

For the second level of restrictions, the amber entries, you'll need a passenger locator form and a negative test result to fly to the UK, and take a PCR test on day 2 and day 8 once you're home, which needs booking before you travel. You'll also have to quarantine for 10 days, though there is an option to pay privately for a COVID-19 test to end your quarantine early on day 5, so long as its negative. This all needs to be booked beforehand and declared on your passenger locator form, which you complete before arriving into the UK.
Can I go on holiday to a red-listed country?

Once the travel ban is lifted yes, but you'll need to book a quarantine package before your departure as you'll have to quarantine in a government-approved hotel for a period of 10 days at your own cost once you arrive back in the UK. You'll also need to book pre-departure testing and PCR testing on day 2 and 8 of your quarantine, all adding up to a lot of extra expense.
Can I book my holiday to a green-listed country?

As it stands, the UK government has officially advised hopeful holidaymakers to hold off from booking a summer holiday yet. However, you are able to book your holidays now if you wish to do so, as the government has now released the list of countries classified as green and amber which are open to accepting travelers. 
If you book now and the country you've chosen to travel to changes from green or amber to red, you could possibly end up having difficulty getting a refund for your accommodation or your flight if you choose not to go, or if you can't go.
If you're staying local for a holiday in the UK, take a look at our blog on benefits of a staycation in 2021.
What if the country I'm visiting changes it's traffic light colour while I'm there?

If you are on holiday in a green-listed country which changes to amber or red while you're there, you will need to quarantine upon arrival back home in the UK for ten days. As with other all foreign-travel mandated quarantine, you will need to pay for your quarantine stay at a government-approved hotel yourself.
To help predict how things change, there will also be a 'green watchlist' of countries most at risk of moving into amber, so that should help inform your decision on travel.
When will the traffic light list be announced?

On 7th May, the government released the list of countries that have been categorised as green and amber. This means that following the travel ban being lifted on 17th May, people in the UK can go on holiday to the countries on these lists. If you visit a green listed country, you will not be required to quarantine on your return however, if you visit an amber listed country you can quarantine from home. Travel to any red listed countries will require a 10 day hotel quarantine – a full update on that is due to be announced soon.
For a more in depth understanding of the current traffic light system and the countries that you can visit, take a look at the latest updates on the official government site.
COVID and travel insurance

With the exciting prospect of a summer holiday in the UK or abroad beckoning (fingers crossed!), it's a good idea to get your travel insurance sorted as soon as you book your trip. At Asda Money, our comprehensive travel insurance policies are designed to give you travel cover that works for you and your family, with cover for medical costs, lost luggage and more, and policies for holidays in the UK and abroad. We'll even cover you for coronavirus related medical costs and cancellations from catching the virus and quarantining!
Learn more about our travel insurance, with our COVID-19 cover here.