The Ultimate Guide to Tokyo on a Budget
Tokyo is one of the greatest cities in the world. From historic attractions to contemporary architecture, there really is something for everyone to enjoy. In 2017, the annual Post Office Long Haul Holiday Report revealed that Tokyo was the cheapest long haul destination, giving you even more of a reason to want to visit! So, here at Asda Money, we've put together the ultimate guide to Tokyo on a budget.
Amazing Attractions


Tokyo is massive, so there's plenty to see and do. If you're looking to learn all about Japan's history, a trip to the Tokyo National Museum is a must. It's one of the largest art museums in the world, holding over 110,000 objects, including pottery, sculptures, swords, paintings, and so much more. As well as the incredible Japanese artefacts on display, you'll also get the chance to see pieces from all across Asia, including Buddhist scrolls dating back to the 7th century.
Another must-visit attraction in Tokyo is the Sensō-ji Temple, one of the most visited sites in the city. Founded in 645AD, it's the oldest temple in Tokyo and is dedicated to Asakusa Kannon, the Buddhist God of mercy and happiness. According to legend, a statue of Kannon was found by two fishermen in the Sumida River in 628AD. When the fishermen returned, the chief of their village, Hajino Nakamoto, made his house into a small temple where he placed the statue, so villagers could come and worship Kannon. Although visitors can't see the statue today, Buddhists and tourists alike flock to the temple every day, in the hope of attracting some of Kannon's healing powers.
If you're not afraid of heights, you have to check out Tokyo Skytree, which is the tallest tower in the world. At over 2,000 feet, this broadcasting tower is also home to an array of shops and restaurants, as well as an aquarium and planetarium. Experience panoramic views of Tokyo, no matter where you are in the tower. For the thrill-seekers, head to the Tembo Galleria, where you'll be greeted by a glass floor making you feel like you're walking in mid-air.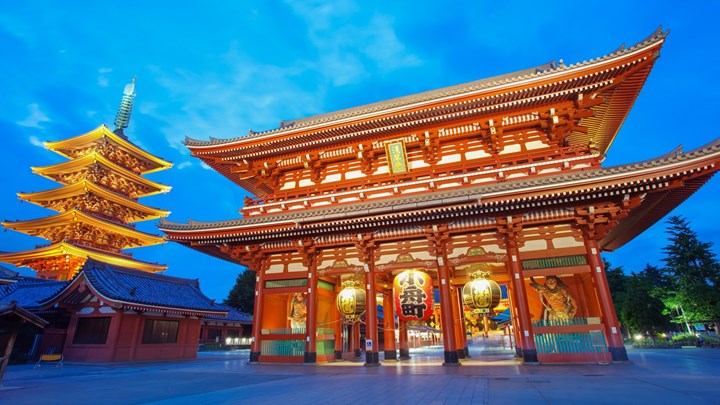 Cheap Eats


Tokyo is a great place for 'foodies'. From Michelin star restaurants, to cheap eats and street food, you can enjoy Japanese cuisine in a range of different environments to suit all budgets. On average, an evening meal for two, including wine, is just 5377.42 JPY (£35.00*), so you can try a variety of local delicacies for less than you might imagine.
A popular dish in England that originated as fast food in Tokyo is sushi, in particular nigiri-zushi. One of the best places in the city to try this traditional dish is the Tsukiji Market. Home to the largest and oldest fish market in the world, holding over 1,800 tons of seafood every single day, there are over 500 different types of seafood for you to try here. There are numerous sushi stalls around the market where you can get a taste of the local delicacy. If you're not a fish lover, it also sells a variety of other local produce, including sweet dumplings and curries.
Another Japanese dish that you have to try whilst you're in Tokyo is ramen. But, with so many ramen shops scattered all over the city, it can be hard to decide where to go. If you're unsure, head to Ramen Street, underneath Tokyo Railway Station, where you'll find a collection of shops specialising in the dish. Eight of the most famous shops and restaurants are here, each serving up something completely different. The most famous restaurant there is Rokurinsha Tokyo, with dishes starting at 800JPY (£5.23). What makes eating in Tokyo even cheaper is that it's considered rude to leave a tip, meaning you can save more money for dessert!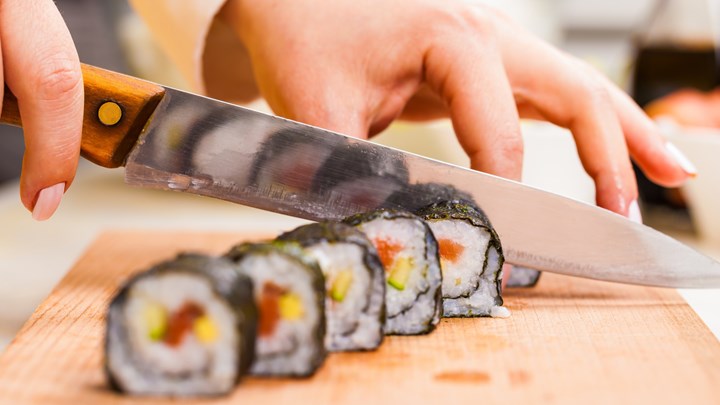 Perfect Times to Visit


If you're travelling to Tokyo on a budget, it's best to avoid certain times of the year. The main times to avoid are over the New Year period, during 'Golden Week', which runs from late April to Early May, and during Obon season in mid-August, when families come together to celebrate their departed ancestors. It can also be expensive to fly to Tokyo between the last week in March and mid-April, as many tourists come to the city to see the cherry blossoms in bloom.
Late September to November and March through to May are the perfect times for exploring this fascinating city, because of the pleasant, mild weather. Flights around these dates cost from £189 each way, however, these are usually two connecting flights. You can get a direct flight to Tokyo, but this will cost an extra £100 each way on average. The flight time to Tokyo is around 12 hours if you travel non-stop from UK airports.
Deciding on a District


Tokyo is so vast, it can be hard to know which area to stay in during your holiday. There are many different districts around the city, each one suiting different styles, priorities and budgets. For futuristic architecture, shopping centres and a vibrant nightlife, you should stay on the west side of Tokyo, or head to the east side to enjoy the many amazing temples and historic sites that the city has to offer.
One of the most popular areas for tourists visiting Tokyo for the first time is Shinjuku. Home to the world's busiest railway station, tourist attractions and plenty of entertainment and shopping centres, by staying in Shinjuku you'll be right in the heart of the hustle and bustle of Tokyo. Hotels in Shinjuku in October are pretty cheap, with a double room in a three-star hotel costing around 7656.97JPY (£50.00) per night.
Another great place for first-timers on a budget is Asakusa. Home to the Sensō-ji Temple, you're not far from some of Tokyo's most popular attractions, and there are many cheap eateries nearby where you can sample some of the local food. It's also the perfect place to stay if you're holidaying with a family, as you're only about a half an hour walk from Ueno Park, where you'll find the National Museum, Ueno Zoo and plenty of green space so you can sit back and relax. Hotels in Asakusa are extremely cheap too, and you can get a three-star hotel just two minutes from a subway station for just 5513.02JPY (£36.00) per night in October.
If you can, try and find a hotel close to the JR Yamanote Line, also known as the 'loop line', as this will connect you to many of Tokyo's famous and most popular areas.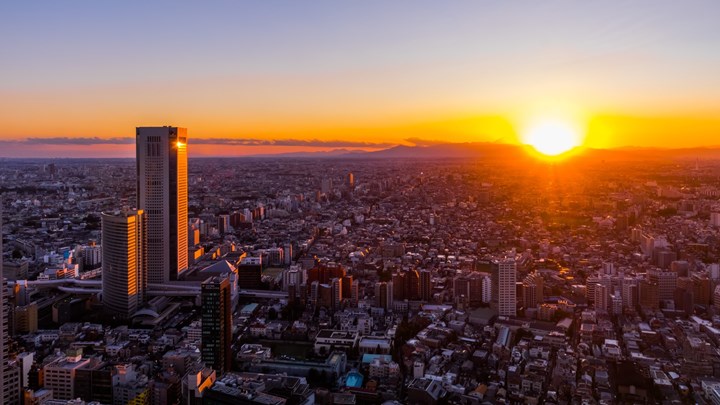 If you're heading to Tokyo on a long-haul holiday, there's a lot to prepare for beforehand. Do your research before you go, as there are many rules in Japan that you'll need to get your head around, such as standing on the left-hand side of elevators and never passing money directly to cashiers or waiters. Also, Tokyo is always extremely busy, particularly at local tourist attractions, so make sure you've got comprehensive travel insurance covering you for loss of belongings and theft, just in case the worst does happen. Asda Money have a wide range of cover types available, including Value, Premium and Superior. If you're buying your travel money in-store, Japanese Yen is quite a rare currency, so make sure you order it a few weeks in advance just in case the bureau doesn't have any in stock before you leave.
*The above figures are provided for indicative purposes only, and are based on the exchange rate correct as of 14:00 on 25/01/2018.