Choose Click & Collect to pick up your travel money at a convenient point near you. Buying travel money has never been simpler, with Click & Collect locations in selected Asda stores. 
How to purchase Asda Travel Money
Visit us in-store

Stop by one of our in-store travel money bureaux and pick up your travel money at the last minute, subject to availability. Even better, if you find a better rate within 5 miles, we'll beat it with our Price Promise.

Buy in-store

Buy online

Order your travel money without leaving the house with our online service. Simply use your credit or debit card to order your currency on our online portal and then choose from Click & Collect service or home delivery from £4.99 or FREE on orders over £500.

Buy online

Free Click & Collect

Choose Click & Collect to pick up your travel money at a convenient location near you. With Click & Collect locations in selected Asda stores, buying travel money has never been simpler.

Click & Collect
Why choose Asda Travel Money?
In partnership with Travelex
The Asda advantage

Known for putting value for money at the centre of everything we do

Partner expertise

Who have 40 years' experience, providing currency services in over 26 countries

Award-winning product

Awarded Double Gold for Best Travel Money Provider in the Moneynet.co.uk awards
Three reasons to love Asda Travel Money:
1. Exchange Rate Guarantee

If you find a better exchange rate within 5 miles of one of our travel money bureau, we'll beat it with our Price Promise.

2. We Buy Back Your Travel Money

Stop by our travel money bureau and we'll buy back your unused travel money. Even if you didn't buy your travel currency from us, we'll exchange it back commission free.

3. Same Day Travel Money Service

Left it till the last minute? Don't worry, simply swing by one of our travel money bureaux and take advantage of our same day travel money on popular currencies, subject to availability.
Top Travel Money FAQs:
What currencies can I order?

We offer over 50 different currencies including the major currencies such as Euros, US Dollars and Australian Dollars. If you can't see what you need, or don't know which currency to buy, just call 0800 188 4002.
How do I find my nearest Asda Travel Money Bureau?
How does my travel money card work?

You can use your Asda Travel Money Card just like you would any other payment card. You can pay for goods and services all over the world wherever Mastercard is accepted, use contactless payments and you can withdraw cash for free from ATMs. The difference is you don't have to worry if you lose it or it gets stolen, as it won't be putting your bank or card details at risk.

You can also manage the funds on your card at home or abroad online, on the app or over the phone.
Our most popular currencies
Before you venture into the great unknown, learn more about our most popular currencies. Find out how much to tip in America, fun facts about Australian Dollars or whether they accept Euros in Croatia.
About our provider, Travelex
We partner with Travelex to bring you some of the most competitive travel money rates on the market. As a well-known travel money provider, Travelex offers a wide range of currencies and outstanding customer service.
By working with Travelex, we make it easy and convenient for you to buy travel money. So, you can enjoy your holiday from the moment you land.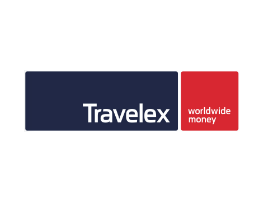 The Asda Rewards price for Asda Travel Money will be preferential compared to the standard rate advertised at your chosen place of purchase (being either online via https://money.asda.com/travel/travel-money/ (Website) or in-store at an Asda Travel Money bureau) on the date of purchase. Asda Rewards prices are only available on the sell rates of currencies in stock on the date of your purchase. When purchasing online, you must enter a valid Asda Rewards number found in the Asda Rewards App or Website to obtain the Asda Rewards price rate. When purchasing in-store, you must show the Asda Rewards barcode found in the app. Asda Rewards pricing available for Asda Travel Money purchases only offers you a more preferential exchange rate, you will not receive or be entitled to any Asda Rewards on your purchase. We reserve the right to withdraw this offer at any time and without prior notice.
Please note that Asda Travel Money Online Services Terms and Conditions are available at https://travelmoney.asda.com/asda/page/termsandconditions.
Asda Travel Money is provided by Travelex Agency Services Limited, registered number: 04621879. Registered Office: Worldwide House, Thorpewood, Peterborough, PE3 6SB