So you've been on holiday, you've had a brilliant time and better yet, you haven't spent all of your money while you've been away! If you've still got an amount of money in another country's currency and you want to change that money back to British pounds you'll need to go to a buy back exchange vendor who will buy the foreign currency back from you.
Asda Money will buy back most foreign currency notes you have at the current buy back rate with 0% commission – whether you bought them from us or not – at any one of our Travel Money Bureaux.
Buy Back Guarantee
To give you extra peace of mind, for just £4.99 per currency, Asda Travel Money will buy back your foreign currency bank notes, at the original exchange rate you bought them from us. Buy Back Guarantee must be purchased in-store, at the same time you buy your currency.
Sound good? Here's the lowdown:
Buy Back Guarantee transactions can only be redeemed at Asda Travel Money bureaux.
Buy Back Guarantee transactions can only be given in respect of foreign currency bank notes, not coins.
If you select Buy Back Guarantee, a fee for Buy Back Guarantee is applied to each item in your order - that is, to foreign currency bank notes with the exclusion of Asda Travel Money Currency Cards. Should you decide not to purchase Buy Back Guarantee for your entire purchase, please divide your purchase into two separate transactions – one for which you require Buy Back Guarantee and one for which you do not require Buy Back Guarantee.
Only one Buy Back Guarantee transaction can be completed in relation to each original transaction.
Buy Back Guarantee is non-transferable and conditional on presentation of the original receipt or confirmation email and a valid passport when returning foreign currency notes. Buy Back Guarantee is valid for 45 days from the date of purchase.
Buy Back Guarantee is not available in respect of the Asda Travel Money Currency Card.
Asda Travel Money reserves the right to change the terms of or withdraw Buy Back Guarantee at any time and with immediate effect, without liability to you. If we revise these terms, we will post the revised version on our website. By placing any order for Buy Back Guarantee after we have changed these terms, you will be accepting the changes.
To redeem your Buy Back Guarantee take your confirmation email or receipt along with any leftover currency to your local Asda Travel Money Bureau, before the expiry date shown (45 days from purchase).
How to purchase Asda Travel Money
Visit us in-store

Stop by one of our in-store travel money bureaux and pick up your travel money at the last minute, subject to availability. Even better, if you find a better rate within 5 miles, we'll beat it with our Exchange Rate Guarantee.

Buy in-store

Buy online

Order your travel money without leaving the house with our online service. Simply use your credit or debit card to order your currency on our online portal and then choose from Click & Collect service or home delivery for £3.95 or FREE on orders over £500.

Buy online

Free Click & Collect

Choose Click & Collect to pick up your travel money at a convenient location near you. With Click & Collect locations in selected Asda stores, buying travel money has never been simpler.

Click & Collect
Why choose Asda Travel Money?
In partnership with Travelex
The Asda advantage

Known for putting value for money at the centre of everything we do

Partner expertise

Who have 40 years' experience, providing currency services in over 26 countries

Award-winning product

Awarded Best Travel Money Provider in the Moneynet.co.uk awards 2019 for the sixth year running
Three reasons to love Asda Travel Money:
1. Exchange Rate Guarantee

If you find a better exchange rate within 5 miles of one of our travel money bureau, we'll beat it with our Exchange Rate Guarantee.

2. We Buy Back Your Travel Money

Stop by our travel money bureau and we'll buy back your unused travel money. Even if you didn't buy your travel currency from us, we'll exchange it back commission free.

3. Same Day Travel Money Service

Left it till the last minute? Don't worry, simply swing by one of our travel money bureaux and take advantage of our same day travel money on popular currencies, subject to availability.
Top Travel Money Buy Back FAQs:
What is currency buy back?

When you plan a trip or a holiday to a different country that uses a different currency, often you'll exchange an amount of British pounds for an amount of money in that currency – this is sometimes referred to 'buying' money in a different currency, you 'buy' the foreign currency using your pounds.

Once you return from your trip, you may still have some money in the foreign currency that you haven't spent yet. You won't be able to spend that money in the UK, so you'll have to exchange it back to pounds – we refer to this as currency 'buy back'.
Is buy back currency worth it?

Whether buy back currency is worth it or not depends on your personal circumstances. If you're planning on heading back to the country where the currency is used at some point in the future, or if you don't have a lot of the currency left, then it might be better to keep the money and not exchange it for pounds.

If however you still have a fair amount of money left in the currency and if the exchange rate is in your favour at the time you're looking to buy back, then it's certainly worth your time to research your options. 

 
Does Asda buy back currency?

Yes, we do offer a buy back currency service with 0% commission at our Asda Travel Money bureaux in-store, no matter who you bought the money from in the first place. It's a great way to get rid of those unused Euros or spare dollars without wasting them.
Our most popular currencies
Before you venture into the great unknown, learn more about our most popular currencies. Find out how much to tip in America, fun facts about Australian Dollars or whether they accept Euros in Croatia.
About our provider, Travelex
We partner with Travelex to bring you some of the most competitive travel money rates on the market. As a well-known travel money provider, Travelex offers a wide range of currencies and outstanding customer service.
By working with Travelex, we make it easy and convenient for you to buy travel money. So, you can enjoy your holiday from the moment you land.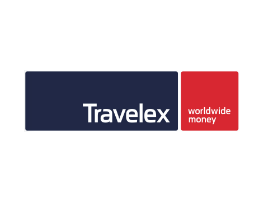 Asda Travel Money is provided by Travelex Agency Services Limited, registered number: 04621879, registered addresses Worldwide House, Thorpewood, Peterborough, PE3 6SB.