Top 4 Solo Holiday Destinations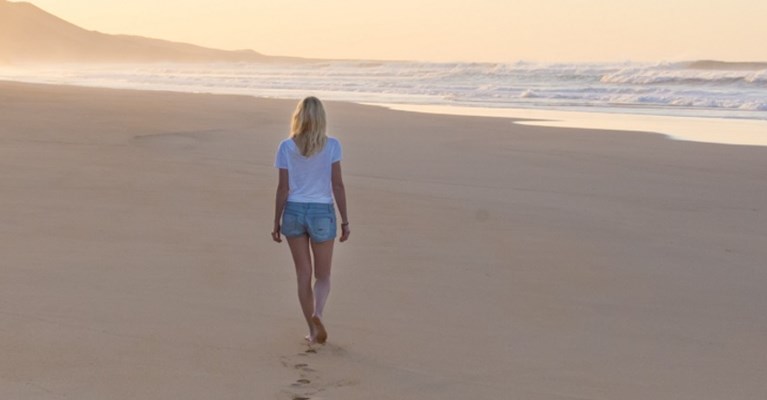 There's been a lot of talk in the news recently about the rise in people deciding to pack their bags and head away on a solo adventure. According to a report by Mintel, 7 in 10 single holidaymakers would now consider travelling by themselves, and it's easy to see why. From improving self-confidence to meeting new people, travelling alone has many advantages.
Although travelling solo may sound daunting, holidaying alone allows you to truly immerse yourself in the experience, and encourages spontaneity, as you can make last-minute decisions about what you want to do, with no restrictions. Here at Asda Money, we want to make your solo holiday as amazing as it should be, starting with our top four destinations.
Budapest, Hungary


Budapest is Hungary's capital city, and with amazing sights to discover at every twist and turn, it's a great location for solo travellers. The city of Budapest is a combination of two cities; Buda and Pest. The two cities only joined to form Budapest in 1873, which is why they still retain their different, yet amazing, personalities. Buda is filled with stunning, historical attractions and is perfect for a peaceful, relaxing visit, whereas, Pest is the livelier side of the city, home to a number of cool cafés and Budapest's famous ruin bars. These derelict, old buildings, which have been transformed into nightlife hotspots, are perfect for meeting new people and mingling with other travellers. The local beer and wine tends to be cheap, when compared to other European countries, perfect for travelling on a budget.
Considered by many to be one of the most beautiful cities in Europe, Budapest is filled with amazing sights and plenty of history to explore. A walk down the Danube Promenade is a great way to see some of the city's most iconic landmarks. As you look across the river, you'll see Castle Hill, with medieval, cobbled streets leading to the grand Buda Castle, or the Fisherman's Bastion with its fairy tale towers. Immerse yourself in Hungary's dark history at the House of Terror museum, or for something a bit more relaxing, take a dip in the Széchenyi thermal baths. At over a century old, these historic baths offer a unique yet relaxing experience; ideal after a day of exploring!
You can't visit Budapest without trying a bowl of goulash; Hungary's tasty national dish, which you can find for as little as £1.70 in the vibrant Jewish Quarter. Filled with plenty of cheap places to eat and drink, this district is a great place to socialise with other travellers.
With flights as cheap as £15.00 each way and hostels for as little as £7.00 a night, Budapest is definitely a country to add to your bucket list.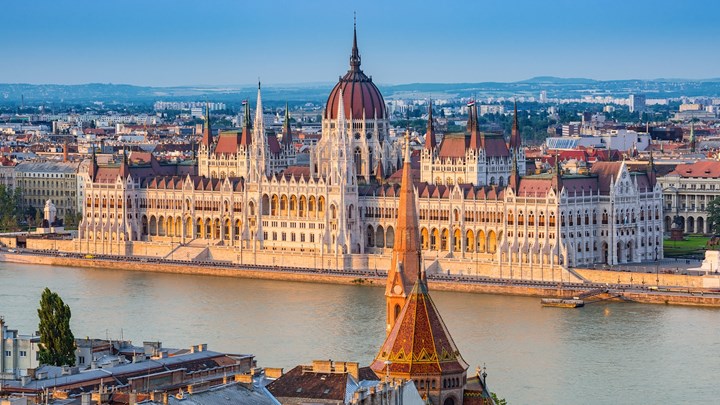 Reykjavik, Iceland


Famous for its isolated beauty and natural wonders, Iceland is the perfect destination for a solo travel adventure. Although it's more expensive than some other destinations, it's still possible to travel on a budget by staying in hostels and buying local food, instead of eating out at restaurants.
The northernmost capital of the world, Reykjavik is well known for its amazing street art and sculptures. Watch, as the Northern lights dance across the night sky, or take a boat tour from Reykjavik's harbour to see majestic whales splash in the waves, and colourful puffins catching fish in their natural environment. Visit the man-made, golden sand beach in Reykjavik, or venture out of the city to see the rugged beauty of Iceland's volcanic beaches, boasting black sand made from lava.
With so many natural wonders to discover, take a tour of the famous Golden Circle, where you'll find erupting geysers (similar to hot springs) sending streams of water through the air. Also within this circle is the Silfra fissure, the only place in the world where you can snorkel between two continental plates. Afterwards, take a swim in the mineral-rich waters of the Blue Lagoon, a geothermal spa in the middle of a lava field, or hike across Iceland's beautiful glaciers.
November is the cheapest time to travel to Reykjavik, with flights starting from £25.00 each way, and is the perfect way to start the Christmas season.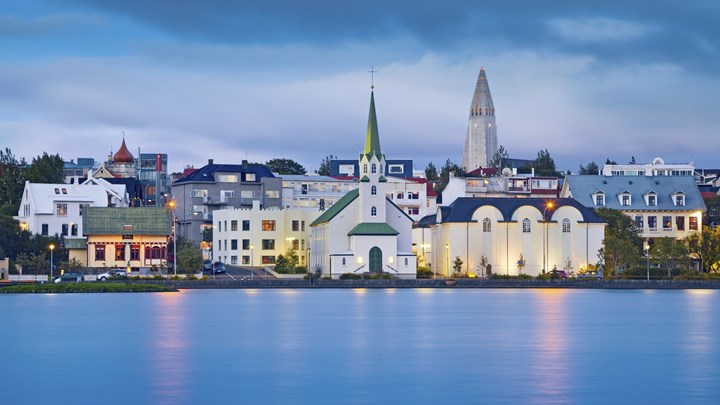 Barcelona, Spain


Barcelona is an enchanting coastal city filled with history and adventure, making it the perfect place for solo travellers to explore on a budget.
With unique and beautiful Gaudí architecture scattered around the city, Barcelona is a real cultural hub with a story to tell. Visit Gaudí's most famous masterpiece, the Sagrada Família, to see the intricate stonework and creative, yet symbolic, designs. The building of this church began over a century ago, and with work set to continue until 2026, this everchanging structure offers something new to see every day. If you like Gaudí's work, take a stroll through Park Güell, one of the most impressive public parks in the world, which was designed by the architect himself and features his colourful artwork throughout.
As well as fascinating architecture, Barcelona also boasts an exciting nightlife. Watch the Magic Fountain of Montjuïc as it spouts a spectacular display of colour, light and water acrobatics, illuminating the night sky. Or, for something a bit more livelier, head down to the medieval Gothic Quarter. The narrow, winding streets are filled with trendy bars and clubs which provide the perfect setting for a drink and a dance, whilst mingling with locals and other travellers. One of the best ways to see the many sights of this fascinating city is to hop on a guided bus tour.
The cheapest time to travel to Barcelona is in January. With most flights costing around £15.00 each way, and hostels starting at £12.00 a night, it's a fantastic city to visit that won't break the bank.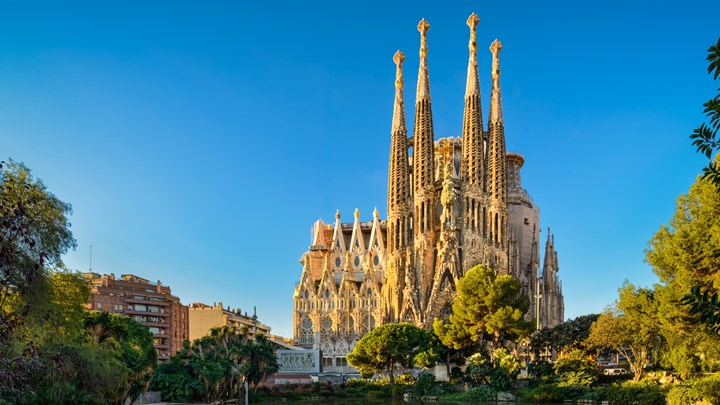 Auckland, New Zealand


If you're looking for something a bit more exotic, New Zealand is a great location for travelling solo, and as the biggest city on this stunning island, Auckland is a great place to set up base. Cheaper than its Australian neighbour, your money will go further as you explore the raw beauty of this diverse landscape. A great way to meet new people and save money when travelling in New Zealand is by WWOOFing, where you work for a few hours a day in exchange for free accommodation and food.
From trekking through ancient forests and climbing the volcanic mountains, to trying your hand at a new water sport at one of Auckland's idyllic beaches, there's so much to discover. With so many natural wonders, be at one with nature as you uncover the excitement of New Zealand's great outdoors. Visit the mysterious Waitomo Caves to see the luminous glow worms, which are unique to New Zealand, as they create a galaxy of living light. Or if you're feeling a little more adventurous, try black water rafting through the cave's tunnels.
If you want to find out more about New Zealand's rich Maori culture, take a trip to the tribal meeting grounds, where you will be welcomed with a traditional Maori welcome Powhiri. Or if you're a Lord of the Rings fan, you're in luck, as New Zealand is home to the Hobbiton movie set, complete with 44 unique hobbit holes, the Green Dragon Pub and famous Party Tree.
February is the cheapest time to travel to New Zealand, with flights starting at £224 each way. The warmest time to travel to New Zealand is between December and February, with temperatures ranging from between 20 - 30˚C.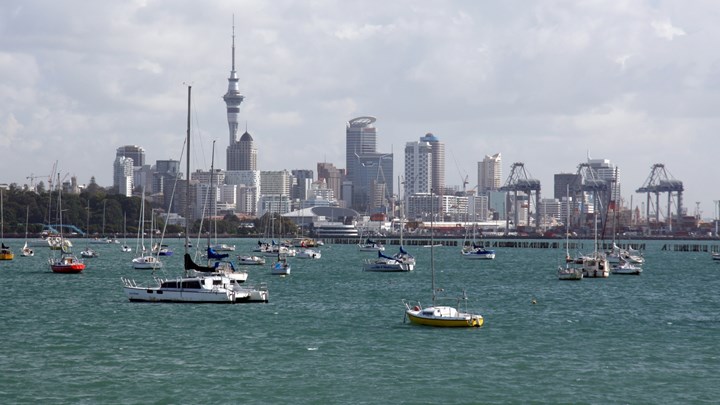 If you're looking for more places to visit solo, check out our Island-Hopping Guide for some inspiration. Whichever destination you choose to explore on your solo travel adventure, we advise researching beforehand. Don't forget to get the essentials, such as travel insurance, and make a detailed itinerary. Some activities may only accept cash, so be sure to pick up your currency before you go.
The above figures are provided for indicative purposes only, and are based on the exchange rate correct as of 03/10/2018