Underwater Wonders: Snorkelling Destinations for Beginners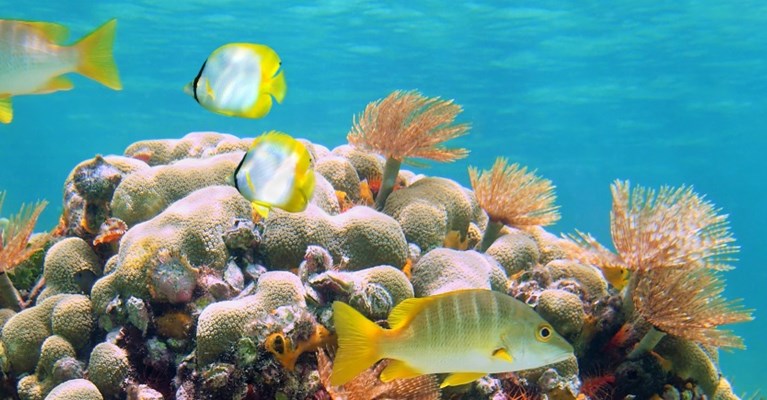 Snorkelling is a fantastic way to add some excitement and adventure to your holiday, meet new people, become more active, and spend some quality time with the family. With most of the Earth's surface covered by water, there are plenty of stunning coral reefs and colourful marine life to discover.
We've teamed up with Oyster Diving, an award-winning scuba diving and snorkelling travel centre, who've shared their favourite places to snorkel around the world, along with some handy top tips for beginners.
Egypt


Located alongside the Red Sea, Egypt is a fantastic place for beginners to venture below the waves. The crystal-clear waters are calm, and with plenty of bays offering protection from high waves and strong currents, it's perfect for less experienced snorkelers and young children.
Be sure to bring your underwater camera with you, as the coral gardens and sunken shipwrecks in Egypt are a sight to be remembered! If you're an experienced diver, free dive down 16 metres to see the SS Thistlegorm Wreck, considered by many to be the best dive site in the world, located in the Strait of Gubal. This British transport ship was sunk in a German air raid during World War II.
Egypt has great access to the Red Sea, and is warm and dry all year round. Although the water may be a little cooler between December and March, there are some real holiday bargains to be had throughout the year.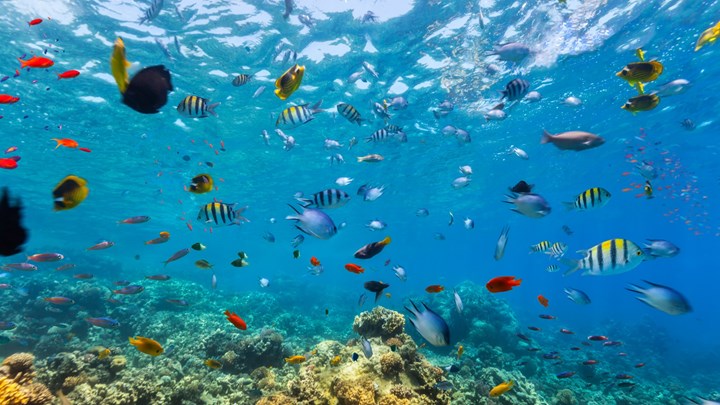 Maldives


Although it's more expensive than other destinations, the Maldives is on many people's snorkelling bucket list, as it's one of the few places in the world where you can see manta rays and whale sharks. Swim below the warm, turquoise waters and you'll get the chance to be up close and personal with an array of tropical marine life. With plenty of protected lagoons to snorkel in, the Maldives are perfect for beginners. From majestic sea turtles to schools of tropical fish, these waters are home to a diverse range of vibrant sea creatures. If you're lucky, you may even spot a seahorse or two darting between the coral!
The best time for snorkelling in the Maldives is during the dry season, between December and March. The rainfall and strong winds of the wet season, between May and November, can reduce sea visibility.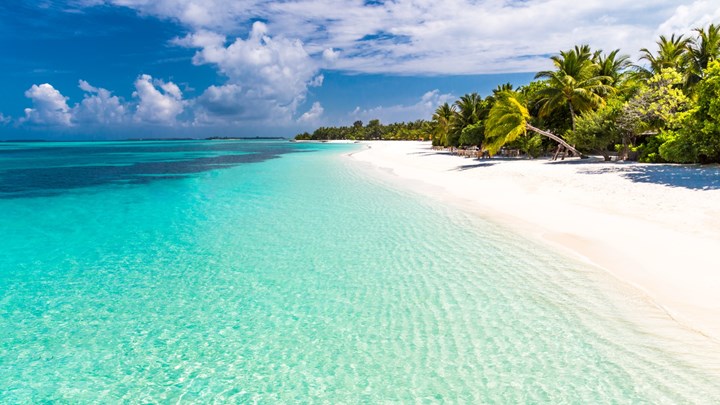 Australia


Located off the coast of Queensland, in Australia, the Great Barrier Reef is the largest reef system on the planet, stretching for over 1,400 miles and made up of nearly 3,000 individual reefs.
Perfect for snorkelling, explore this underwater world, where you'll find colourful fish swimming between the anemones, or swim alongside the dugongs as they nibble on seagrass. From starfish and sea urchins to octopus and white-tipped sharks, the Great Barrier Reef is thriving with marine life just waiting to be discovered.
The best time for snorkelling at the Great Barrier Reef is between June and October, as rainfall is uncommon during these months, which means clearer water and better snorkelling conditions.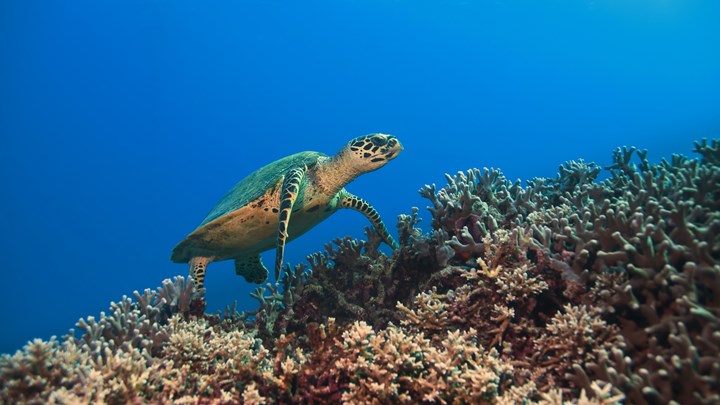 Mexico


Boasting crystal-clear waters and white, sandy beaches, Mexico's coastline is the perfect place for snorkelling. Create unforgettable memories by visiting the beautiful corals and mystical underwater caves, discovering whale sharks and sea turtles gliding through the water, and watch lobsters scuttle across the ocean floor.
For something a little bit different, Mexico is home to the Cancun Underwater Museum, where you can see more than 470 submerged, life-sized sculptures. Swim alongside schools of fish and gentle rays as you explore the artistic beauty of this sunken gallery. A one-of-a-kind eco-project, this museum was designed to help conserve Mexico's existing natural reefs.
The best time for snorkelling in Mexico is between December and April, as rainfall is uncommon during these months, creating much better snorkelling and diving conditions.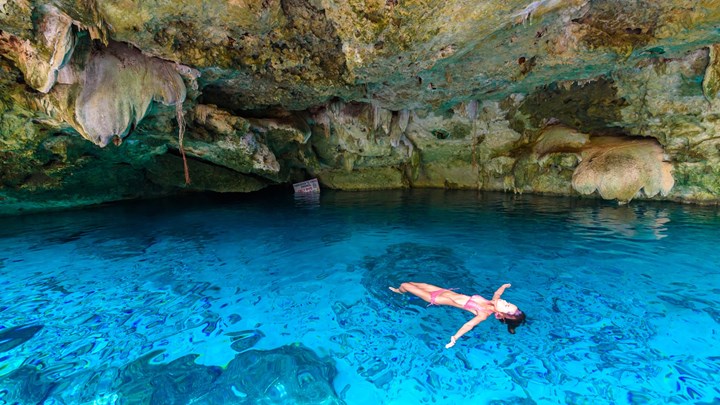 Europe


Despite a common misconception, you don't have to travel far to experience the excitement of snorkelling, as Europe has plenty of hidden underwater gems too.
From vibrant red corals in Spain to octopus and crabs in Croatia, there's so much to see in the blue European waters. With plenty of rocky coves to discover, safe from passing boats and jet skis, Europe is ideal for snorkel beginners. Find colourful fish hidden within the underwater caves of the Blue Lagoon in Malta, or explore the ruins of an ancient underwater city in Italy's Gulf of Naples.
Top Tips for Snorkelling Beginners:


Before you head away on your snorkelling adventure, here are some top tips for beginners:
1. Get a good mask and snorkel: There is nothing more off-putting than a leaky mask, or a snorkel that lets in water. Visit a local dive centre who can help recommend a mask.
2. Comfortable flippers: Flippers that are uncomfortable, or don't fit properly, can give you cramp and blisters, so be sure to try some on before taking to the water.
3. Avoid strong currents: Before snorkelling, look out to sea and check that there are no strong currents, or go to a local snorkelling centre who can give you a guide.
4. Do a PADI Skin Diver Course: If you're nervous or have never snorkelled before, a PADI Skin Diver course will help to teach you diving techniques, as well as basic safety measures.
5. Wear plenty of protection: The number one injury suffered by snorkelers is sunburn. Wear a decent rash vest and apply lots of high factor sun cream that is coral friendly. Avoid the midday sun, and don't forget to cover your head!
6. Wear a buoyancy vest: A buoyancy vest, or similar item, adds safety and can provide reassurance to nervous snorkellers.
7. Master your technique: When swimming, keep your legs relatively straight and don't let your flippers come out of the water, as you'll waste energy. You shouldn't need to use your arms to swim, as large flippers should be sufficient to propel you through the water.
8. Stay hydrated: Drink plenty of water, and avoid drinks that can lead to dehydration, such as tea, coffee and fizzy drinks.
If you want to try snorkelling on your next holiday, it's a good idea to take your own equipment. Some boat tours will provide a mask and snorkel, but be sure to check before you go. Don't forget to buy your travel insurance beforehand, and pick up your currency before you set off on holiday.