Under the Sea: Best Snorkelling Holidays in Europe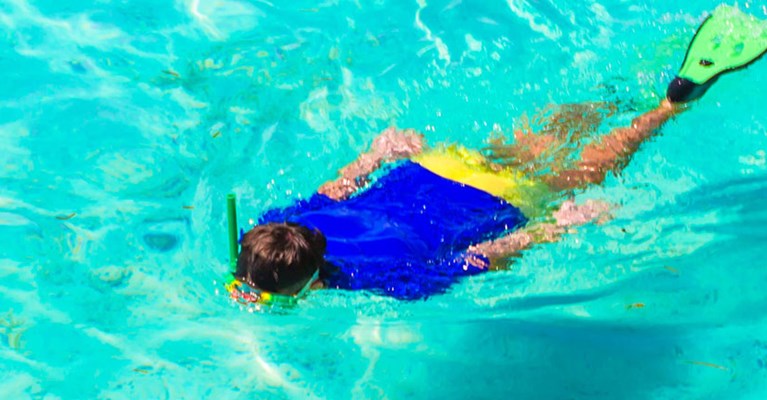 The world is full of many wonderful sights and attractions. From beautiful beaches and breathtaking views, to historic monuments and architecturally brilliant buildings, there's so much to see. However, sometimes the most beautiful sights are what you can't see on land. If you grab a snorkel and head under the sea, you'll be transported to a whole different world.
Snorkelling in crystal-clear waters gives you the chance to discover a colourful and miraculous underwater world, where you'll see a range of fish, a variety of mysterious coral, sea caves, and maybe even a sunken ship. Snorkelling is a great activity for the whole family, as it's fun, educational, and even a great exercise. Whatever age or ability, you can float around for hours in the peaceful waters, relaxing as you take in the sights of fish swimming around, whilst the sun shines down on your back.
Despite what many people think, you don't have to travel to the other side of the world to find the best snorkelling spots. Here at Asda Money, we've uncovered some of the best destinations to go snorkelling which aren't too far from the UK, so you don't have to break the bank on your next underwater experience.
The Medes Islands, Spain


Spain may not be the first place that comes to mind when thinking of snorkelling hotspots, however, just a mile off the coast of L'Estartit beach are The Medes Islands, which are home to some of the richest marine life in the Mediterranean.
The Medes are a group of seven islands which have been protected as a marine park since 1983. This protection means that over the years there has been a rise in beautiful marine life, surrounded by crystal blue waters and vibrant red coral.
These islands are an ideal place to take the whole family, as the rocky coastal areas mean that there won't be many swimmers, boaters, or fishermen getting in your way. You can relax and take your time whilst snorkelling, watching the peaceful fish and plant life in their natural habitat.
The diving season in Spain runs from March to November, and during this time you're almost guaranteed beautiful weather. Flights are cheap all year round to Costa Brava, and during September and October you can get a flight from as little as £50.00 return from London Airports. Around this time, a three-star hotel in L'Estartit will cost you about €461.24* (£400.00) for the week, meaning you can enjoy the underwater world whilst on a budget. When you're not exploring under the sea, the popular tourist town of L'Estartit has much more to offer. Whether you want to have fun trying out the local water sports, or take a day trip to the beautiful Barcelona, there's something for everyone.
The Gulf of Naples, Italy


Renowned for being one of the most beautiful bays in Europe, the Gulf of Naples in Italy is a great spot to discover something unusual underwater. When snorkelling in these crystal clear waters, you can uncover the secrets of a once vibrant city, which is now submerged beneath the surface; the Roman city of Baia. You'll be able to swim amongst the ruins of paved roads, magnificent villas once owned by elite Roman families, marble statues, and bath complexes. Some of these submerged rooms even have their mosaic floors still intact.
March and April are the cheapest months to fly to Naples, with flights costing on average £50.00 each way from London Airports. If you're travelling on a budget, there are a few hostels around Naples, but you can get a beautiful three-star hotel for just over *€461.24 (£400.00) for a week around this time too. Everywhere in Italy is breathtaking, but Naples is full of historic attractions which add to its never-ending beauty. As well as exploring the underwater archaeological park, you can visit the famous Mount Vesuvius, take a trip to Naples Cathedral, or stroll along one of its many enchanting beaches.
Makarska Riviera, Croatia


If you want to snorkel in one of the world's up-and-coming diving destinations, then Croatia is the place to go. Holidays to this beautiful country have risen dramatically over the last few years, and it's not hard to see why. Along with its breathtaking beauty, heaps of history, and interesting architecture, Croatia's waters are ideal for snorkelling and diving.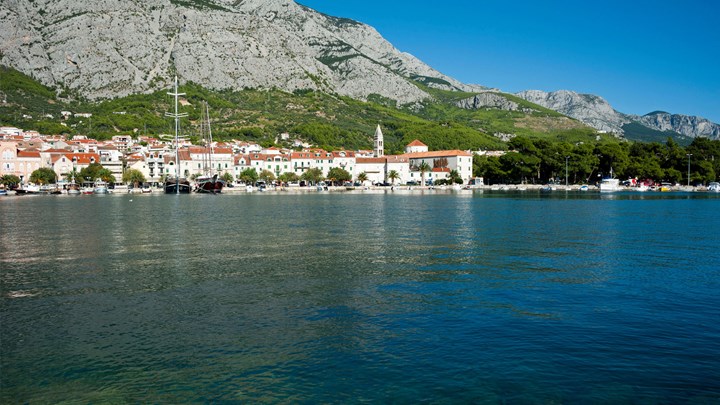 Croatia has a coastline nearly 2000km long, and many destinations, such as the Makarska Riviera, offer a unique collection of colourful fish and fascinating coral, such as the Golden Sponge. When snorkelling in these waters you'll be in with a chance of spotting octopuses, crabs, seahorses, and more. So whether you prefer shallow waters or you're comfortable going deeper, there really is something for everyone here.
Makarska is at the heart of the Makarska Riviera, and is an extremely popular tourist destination. Whether you want to snorkel in the bright blue waters, take a stroll through its picturesque villages, or hunt for hand-made souvenirs in the traditional markets, you'll never be stuck for something to do. The best times to visit Croatia are May, June, September, and October, where you can snorkel in the sun without large crowds. Flights around these months can be anywhere from £26.00 to £150.00 each way, so make sure you shop around before booking any flights. You can also get a beautiful apartment for under 1709.83* HRK (£200.00) per week in Makarska in these sunny months, making it the perfect place to go for a snorkelling holiday this summer.
The Blue Lagoon, Malta


On the little island of Comino in Malta is the Blue Lagoon, the ideal place for swimming, snorkelling, diving, or simply relaxing on its white, sandy beach. Renowned for its shallow waters, the Blue Lagoon is packed full of bright fish, numerous caves to explore and picture perfect postcard views.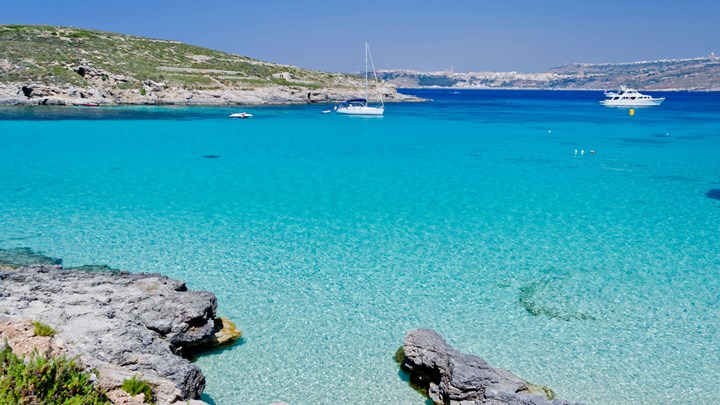 Although the majority of Malta is famous for its colourful underwater scenery, the Blue Lagoon is extremely special. The best part being that only swimmers are allowed in the area, meaning your snorkel or swim will not be disturbed by boats wanting to pass through. The Lagoon is very popular with tourists, so make sure to get there early in the morning.
The cheapest time to travel to Malta is in May, with flights starting from just £22.00 each way from London Airports. May is also a great time to visit this spectacular country, as the summer sun will just be starting to shine through, but you won't be surrounded by the flock of summer's tourists. Although Malta is filled with many beautiful areas where you can stay, Sliema is popular amongst tourists because of its great bars and restaurants, and easy access to the Blue Lagoon. You can stay at a three-star hotel in Sliema in May from about €461.16* (£400.00) per week, then you can explore the island, before taking a day trip to snorkel in the Blue Lagoon.
If you're wanting to experience a snorkelling holiday, it's a good idea to take your own equipment. Some boat tours will provide you with a mask, snorkel, and goggles, but be sure to check before you go. Don't forget to buy your travel insurance beforehand, and pick up your currency before you go, just in case you decide to pay for a boat trip to discover the underwater world.
*The above figures are provided for indicative purposes only, and are based on the exchange rate correct as of 16:00 on 07/03/2017.