Joii Pet Care
When you take out Asda Pet Insurance you can benefit from 24/7 access to Joii vets from your smartphone. Or use the apps pet symptom checker as the smart alternative to Googling symptoms.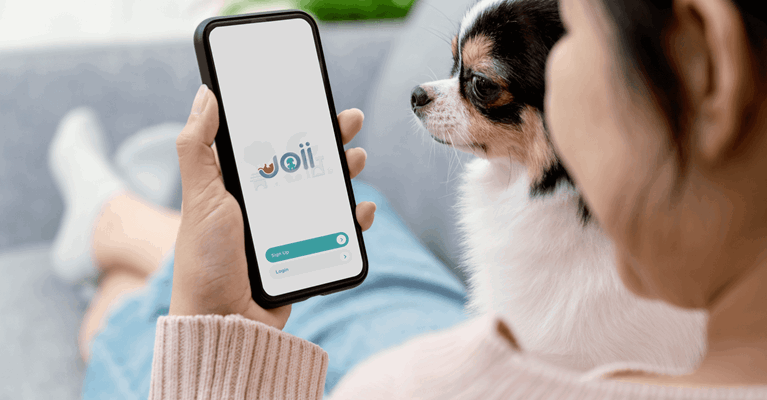 Here at Asda Money, we want to provide all of our customers with a high level of care, this means working alongside Joii Pet Care who offer an app with affordable and accessible expert advice for pet owners.
Joii Pet Care App Benefits
Take advantage of an app that offers affordable and accessible expert advice when you take out Pet Insurance with Asda Money
Access to expert vets

With Asda Money and Joii, you will have 24/7 access to expert vets at the touch of a button

Access to nurse clinics

Access to preventative nurse clinics for Asda pet insurance customers

Symptom checker

A free to use symptom checker to prevent you from constantly worrying and googling symptoms
About Joii Pet Care

Joii Pet Care are a team on a mission, working to provide affordable and accessible care for every pet owner. No two pets are the same, which is why Joii work so hard to offer personalised care to each individual pet through their Joii Pet Care app, empowering pet parents to improve the lives of their furry friends.
Joii is dedicated to providing affordable care for everyone, without compromising on quality.  
How the app works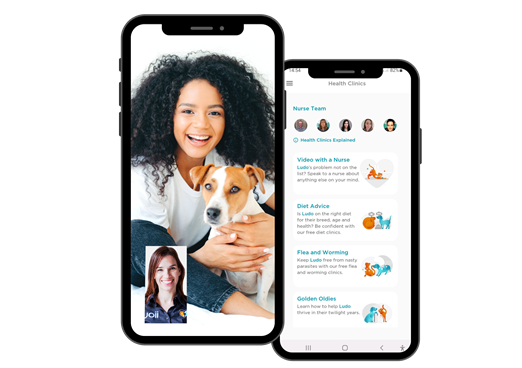 The Joii Pet Care app gives you access to expert vet advice in the palm of your hands. Through the app you can connect to the friendly vets at Joii for unlimited video calls day and night, join preventative nurse clinics or use the smart symptom checker to put your mind at ease. 
Simply download the app, sign up and follow the prompts to connect your insured pet. 
The Joii Pet Care app features:
Unlimited access to vet video consultations (usually £24 per appointment). The expert vets are available 24/7 everyday of the year
Free access to join preventative nurse clinics. available every day of the week from 8am - 10pm for all Asda Pet Insurance Customers
An easy to use symptom checker developed by world class vets for pets
Features and Benefits
Video consultations – 24/7 vets

Access to clinical expertise at the touch of a button
Full treatment plan in-app
Product recommendations
Repeat appointments and referrals for behaviour and dermatology
Asda Money Pet Insurance customers can access unlimited vet consultations
Preventative clinics

Get preventative care with tailored advice in 1 to 1 Nurse clinics, covering:

Puppies and kittens
Older pets
Weight watchers
Parasite control
Dental health
Grooming

There's no booking needed, and it's available from 8am to 10pm every day of the week at no cost to Asda Money customers
Easy to use symptom checker

Free to all and accessible from anywhere in the UK
Provides advice and reassurance for peace of mind
Can help prevent unnecessary trips to the vet
Great for triage advice when you're not sure what is wrong with your pet
Easy to use with step-by-step instructions
Made by vets, for pets
Why choose Asda Pet Insurance?
The Asda advantage

Known for putting value for money at the centre of everything we do

You're in control

You can choose your policy cover as well as your excess terms, so you can get the cover your pet needs at a price that suits you

Asda service, Asda value, expert providers

An insurance offer that's best for you and your circumstances
Asda Pet Insurance is arranged and administered by Insurance Factory Limited. Insurance Factory Limited is authorised and regulated by the Financial Conduct Authority. (No. 306164). Registered in England and Wales Number 02982445. Registered Office: Markerstudy House, 45 Westerham Road, Bessels Green, Sevenoaks, Kent, TN13 2QB. You can check this by visiting the Financial Services Register at https://www.fca.org.uk/register