Business Travel Insurance
Make sure you have the right travel insurance to cover you and your business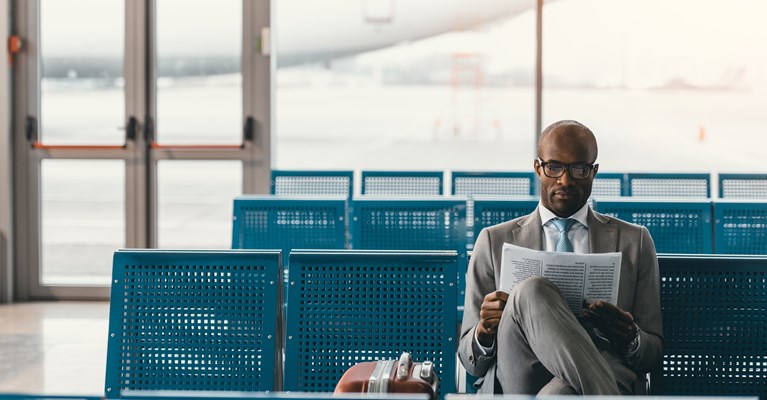 Businesses are becoming increasingly connected across the globe, meaning that making a business trip abroad is more common. Whether you're heading on a one-off trip or will be making regular business trip overseas, you'll need the right travel insurance to cover you and your business.
Our single-trip and annual travel insurance policies offer business cover as an optional extra. This means you can tailor your travel insurance to suit the needs of your intended business trips.
Please note: if you wish to purchase travel insurance with business cover we cannot give you a quote online, please call us for an accurate quote.
What does business travel insurance cover?

When travelling for work, usually you will need to take a few extra things with you in order to be able to do your job, as well as your normal travel items – clothes, toiletries, etc. Our business travel insurance extra is designed to take these extra things into account, as well as helping to rectify issues you might have while away on business:
Business equipment (computer, mobile phone, etc.)
Hiring business equipment
Business money
Extra personal accident benefits
Extra baggage delay benefits
How much does business travel insurance cost?

Like any standard travel insurance policy, there are a number of factors which can affect the cost of business travel cover. These include:
Your age
The destination or destinations
Length of your trip
This is because they can change how likely it is that you'll need to make a claim.
With Asda Travel Insurance, we can't give you an online quote for a policy that includes business travel. When you call our contact centre for a quote we can discuss the trip details with you to give you an accurate quote.
What insurance do I need for working abroad?

If you're planning on regularly going abroad with work for business, then taking out a travel insurance policy with the business travel add-on can be a good idea as it can cover your trip for up to 31 days.
If you're travelling to more than one destination on your trip, make sure you select the appropriate cover for your destinations from European cover to Worldwide cover including the USA, Canada and Caribbean, so you're covered for all the sites or offices you need to visit for your business.
ASDA Money is a trading name of Asda Financial Services Ltd and Asda Stores Ltd which for travel insurance are Introducer Appointed Representatives of InsureandGo Insurance Services Ltd, who arrange and administer Asda Travel Insurance.  Registered in England and Wales at One Victoria Street, Bristol Bridge, Bristol, BS1 6AA, company no. 04056769. Insure & Go Insurance Services Ltd are authorised and regulated by the Financial Conduct Authority, firms reference number 309572.