Camping in Europe: The Perfect Holiday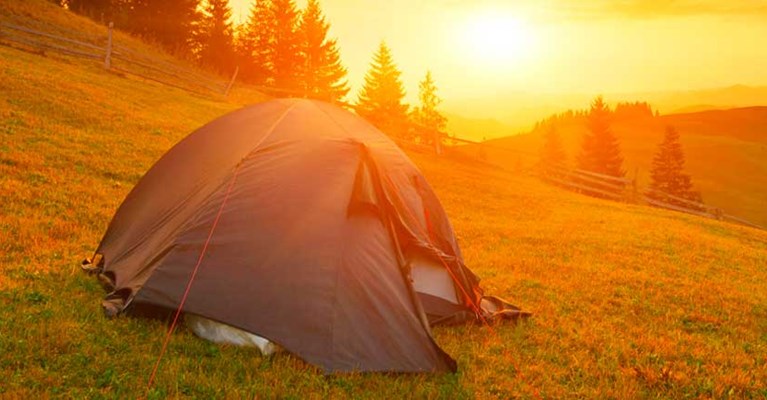 If you're on the hunt for a holiday that isn't going to break the bank, a camping trip is one of the most budget friendly options out there. Many people assume that camping is only suitable for staycations, when in fact there are plenty of great sites located all over Europe. This way, you will still get the sunshine abroad without having to pay for expensive accommodation.
Camping is great fun for families, along with being a budget friendly option for younger people and students who are going backpacking in Europe. As with any holiday though, there are still plenty of factors to consider before you book. From the essentials you need to pack and the best campsites around Europe, to different rules and regulations dependent on the country you visit, here at Asda Money we've put together a useful guide to help ensure you have an amazing, stress-free holiday.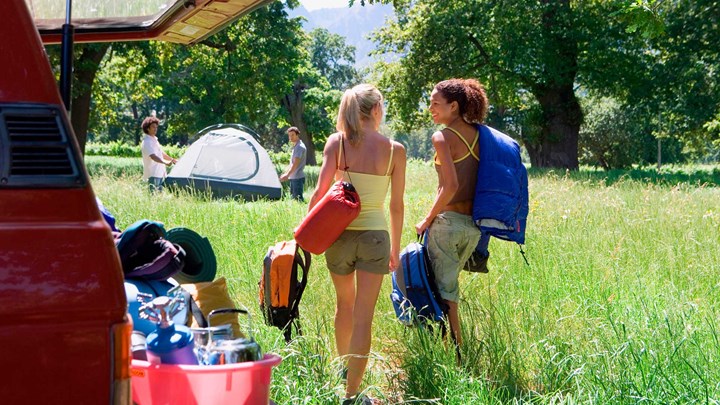 Destinations


There's an abundance of campsites all over Europe, the majority of which have plenty going on for families. France, Austria, Germany and Switzerland are great options because they're reasonably easy to drive to. However, Spain, Portugal and Croatia are also popular. As you would with any holiday, just do some research before you book to find a location that suits you.
Campingplatz Kinzigtal, Germany


Campingplatz Kinzigtal in Germany is a small, beautiful campsite located in a green valley, surrounded by tree covered mountains. If you're looking for a sense of adventure on your camping holiday, there are plenty of opportunities to go walking, cycling, and horse-riding in the stunning Black Forest. You can reach the town of Steinach by foot in just 15 minutes, and if you're keen to go on a day trip, the brilliant Europa Park is just a short drive away.
Guests at Campingplatz Kinzigtal can use the nearby heated pool for free, as well as the onsite restaurant and beer garden. Younger children will love exploring the playground, and teenagers can enjoy activities such as tennis and volleyball. There are plenty of other useful facilities, such as washing machines, a shower block, and a grocery shop, so you should have everything you need.
The pitches at the campsite are mainly situated on grass, with many located next to a relaxing stream. In peak season (July until mid-September) a space for your tent costs just €8.00 per day, with a further charge of €8.00* per adult, and €6.00 for children aged from 3 to 14. If you wish to hire accommodation, a two-bedroom mobile home costs around £796.00 during the first week of September, and a maxi-tent costs around £147.00.
Le Ty Nadan, France


Ideally located in rural Brittany, Campsite Le Ty Naddan is just a short drive away from some of the best beaches on the Atlantic coast. Situated in the heart of the countryside, there's plenty going on for all ages. The campsite is renowned for its incredible on-site entertainment, including a water park, tree-top adventures, paintballing and rock climbing. In the evenings there's everything from poolside discos and karaoke, to film evenings and concerts for the adults.
Ty Naddan's beautiful riverside setting means it's also great for activities such as fishing and kayaking. If you're looking for a relaxing day out, head to the nearby town of Quimperlé where you can wander through its medieval streets. There are also several different eating facilities on-site, along with a bar and a shop.
Le Ty Naddan has a range of pitch sizes available, which all include electricity. Depending on how much you wish to pay, you can also include extras such as sun parasols and a barbeque. A 100 square metre pitch costs around €25.00 per night in September. A variety of accommodation types are available, including mobile homes and bungalow tents. A two-bedroom bungalow tent with a kitchenette costs around £308.00 per week at the end of August.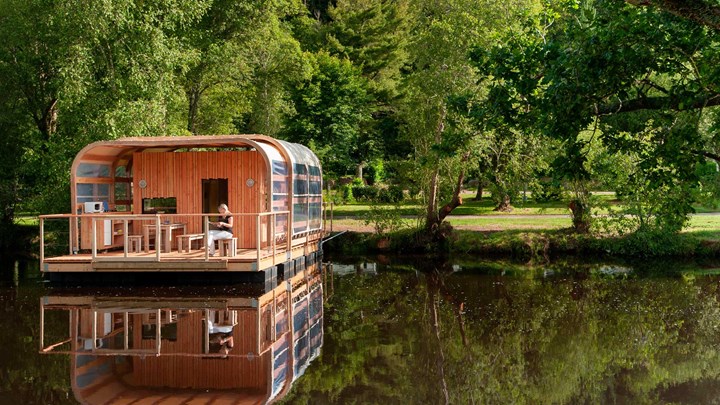 Travel


It's important to decide exactly when you're going to travel, and how you're going to get to your chosen campsite in Europe. It's recommended to travel during the summer months, when the weather will be milder. Just be aware that prices will be slightly more expensive during the summer holidays.
Most people tend to drive when going on a camping holiday. When driving across the channel, you can either take the ferry or the Eurotunnel. There are several different ferry routes, including Dover to Calais (France), and Hull to Zeebrugge (Belgium). If you're comfortable driving abroad, either of these options work out at great value for money because you're usually just charged per car, rather than per person. For example, the Eurotunnel prices start from just £23.00 per car each way.
If you decide to fly, you'll need to check that your chosen campsite offers pre-erected tents, or other types of accommodation such as lodges. Plenty of them do, but this will make your holiday more expensive than simply booking a pitch for your own tent. Another option would be to pay to take your tent on the plane, and then book extra equipment through the site. Extra luggage is costly though, and taking a family sized tent on a flight could end up costing you at least £40.00, depending on your airline. Due to the rural location of campsites, you'll also be best hiring a car so you can get there easily once you land.
Packing the Essentials


When packing, it's worth using a large rucksack rather than a typical suitcase, as they usually take up less room in tents. They're also much easier to carry if you need to do any walking to get to your campsite, and children will feel like they're on a proper backpacking holiday. Plan your clothing carefully so you don't take too much, and don't forget some warmer items for the evenings, even if you're going to a hot country. If you're taking your own sleeping equipment and not hiring it from your site, make sure you have sleeping bags, travel pillows, and air beds (or roll mats if you're tough!)
As with any holiday, you'll still need your passport. It's also recommended to get a Camping Card International (CCI), which is a recognised form of identity across most campsites in Europe. This means when you reach your campsite, you can hand over your CCI as identification, and keep your passport with you throughout the holiday. The card also enables you to get discounts at more than 2,500 campsites across Europe, simply check the website for more details.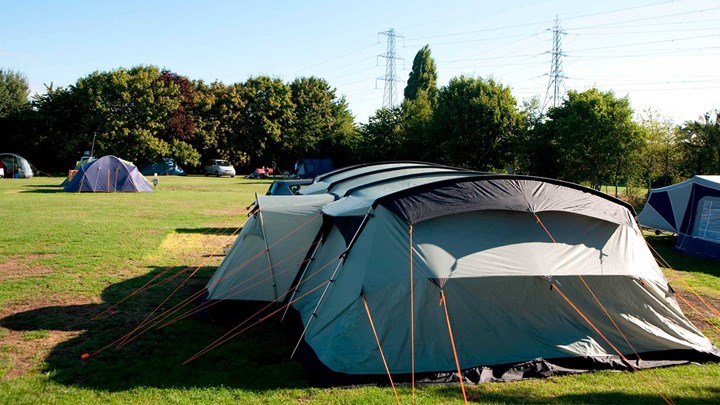 Rules and Regulations


It's important to abide by your campsite's rules and regulations. These will vary depending on where you're going, so make sure you read up on the details before you travel. For example, many campsites close their gates after a certain time in the evening, so if you've been out for the day in the car you wouldn't be able to get back in.
There are also strict rules regarding waste, especially liquids. Check exactly where you're allowed to empty your waste, rather than throwing it in the hedges or on the ground. Barbeques are often banned too (unless you have hired one as part of your pitch), as they can easily cause a fire. Camping stoves are usually allowed, but check with your site.
Many rules and regulations on camping holidays are simply good etiquette. Remember not to be too noisy at night, so you don't disturb surrounding guests. Clean up after yourselves, and make sure you keep a close eye on your children. If you have any questions, it's best to get in touch directly with your campsite.
If you're planning on doing any wild camping in Europe (so not within a campsite), you should be aware that different countries have different rules. For example, in France, wild camping is generally allowed if you have permission from the landowner and aren't too close to any tourist sites. However, in countries such as Greece, wild camping is illegal. With this in mind, always check the policies for where you're going before pitching up. 
It's really important to make sure you have travel insurance for your camping holiday. Injuries and illnesses can easily occur, and insurance will cover you for any medical costs you may require whilst abroad. You'll also be covered for other things that could go wrong, such as delays, cancellations, and theft.
Asda Money offer great rates on travel insurance, with different levels of cover available to suit your needs. Kids go free, which is ideal for family holidays. If you have any questions about Asda Money Travel Insurance, f­eel free to call us on 0800 138 2373 and we'll be happy to help.
* The above figures are provided for indicative purposes only, and are based on the exchange rate correct as of 17.00 on 16/08/2017.