Dare to be Scared: Europe's Most Haunted Destinations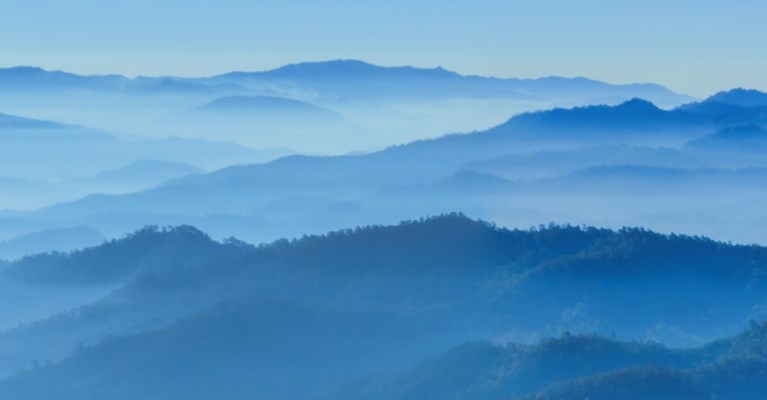 Halloween is fast approaching, and with half term falling just before, there's no better time to visit some of Europe's most haunted destinations. From the home of Dracula to the ghostliest place in Norway, these are the top places to head to if you're looking to add a bit of thrill to your next break.
Europe is full of places that have a haunted history. As well as providing plenty of excitement, these destinations usually have a fascinating history too. Whether you're a couple looking for something different on your next trip abroad, or a family wanting some interesting things to do, these spooky locations are sure to entertain every age group.
Transylvania, Romania
Transylvania is renowned for being the home of vampires and wolves, and is most famous for its association with Bram Stoker's Dracula. Because of this, many assume it's a fictional location, when in fact it's a real place located in the centre of Romania. The character of Dracula was inspired by one of the most blood-thirsty figures in Romanian history, Vlad the Impaler.
Driving along the winding roads and through the dense, dark forests makes it easy to believe that Transylvania has a haunted history. To get the full Dracula experience, it's recommended to visit Bran Castle, situated on the border of Transylvania and Wallachia. Perched high above the valley, it has a mystical atmosphere and is full of Dracula-inspired information about vampires.
Other key Dracula sites in Romania include the Old Princely Court (Curtea Veche) in Bucharest, which was once the palace of the notorious Vlad the Impaler. The Snagov Monastery is also worth a visit, as according to legend this is where Vlad was buried.
Flights to Bucharest in October are well priced and the cost of living is extremely cheap once you arrive. There are plenty of four-star hotels at good prices, so it's a great choice if you're on a budget. From Bucharest, you can hire a car and drive to different parts of Transylvania, or go on one of the many tours which can take you there.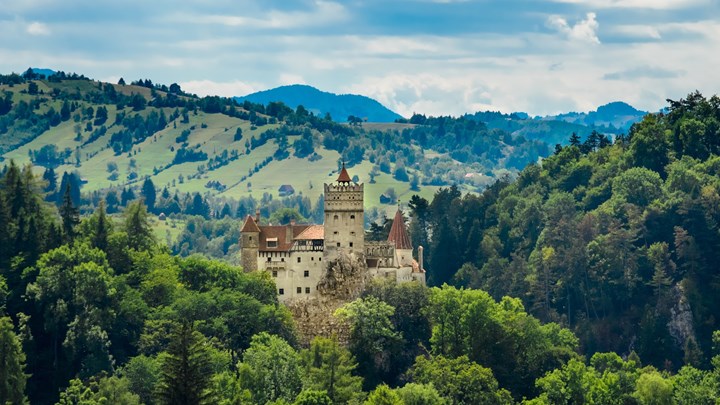 Prague, Czech Republic
The beautiful city of Prague is often considered to be the most haunted location in Europe. It's particularly well-known for the Headless Knight Templar, one of the city's most famous ghosts. According to legend, the Knight once rode a graceful and noble white horse around the Old Town.
Today, the Headless Templar is said to often be seen trotting around the cobbled streets at night, holding his head in one hand. To release him from his ghastly servitude, the story goes that somebody strong and brave enough must grab his sword and pierce it through his heart. If you want to catch a glimpse of the Knight for yourself, it's apparently best to head to Liliova Street between midnight and one o'clock in the morning.
Ghosts aside, Houska Castle in the north of Prague also has a scary past. This Gothic fortress is over 700 years old, and is believed to have been built to shut off the entrance to the underworld. There are also many guided ghost walks and tours that take place all over the city, to further help you get into the spooky spirit!
Prague is a popular tourist destination all year around, so an abundance of flights regularly depart to and from the UK.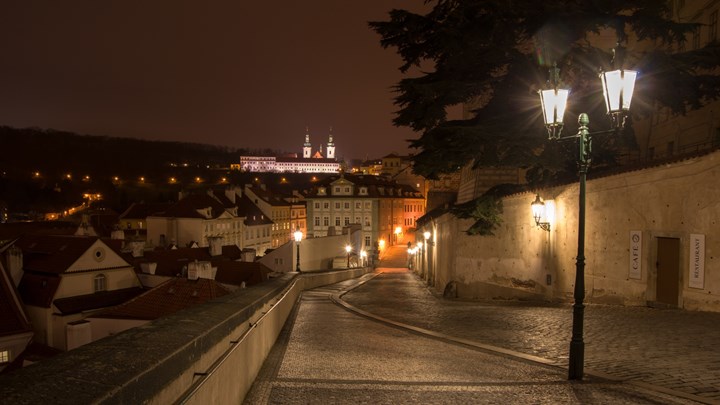 Oslo, Norway
Due to its northern location, Norway is known for its long, dark winter nights, so it's not surprising that ghost stories and spooky legends have become part of the local history. Oslo, the capital city of Norway, is home to the Akershus Fortress, which is believed to be the most haunted place in the whole country.
Built in the 1300s, Akershus Fortress is a medieval castle that was once a defensive stronghold for the city. It also served as a prison during the 18th and 19th centuries, along with being occupied by Nazis during the Second World War. With such a rich history, there are many ghosts that are thought to inhabit the castle. These include a dog called Malcanisen, who is said to guard the gates, along with a woman named Mantelgeisten, who can often be seen in the castle walking towards her chamber.
There are many ghost walks on offer in Oslo, which should help get you into the Halloween spirit. Because it's such an old city, there are plenty of interesting stories to listen to, especially about the Viking battles which took place thousands of years ago.
You can find well priced flights in October, which makes up for Oslo being more on the expensive side when you get there.
Venice, Italy
Venice is a stunning city, filled with unique waterways, amazing architecture, and idyllic squares. Although it continues to be a popular tourist hotspot, many people don't realise that Venice has a remarkably creepy history. In fact, the mysterious island of Poveglia is thought to be one of the most haunted destinations in the world.
Located in the Venetian lagoon, Poveglia is an 18-acre plot that was most famously used to isolate victims of the plague. It's thought that over 160,000 people died on the island, so it also became a mass burial ground. Poveglia was also used by Napoleon to store weapons, and as a psychiatric hospital for much of the 20th century.
Not surprisingly, a lot of people tend to avoid the island due to its turbulent past, although it is possible to go on a trip to see it and find out more about the fascinating history. Venice has plenty of other scary things to see too, including the Palazzo Dario, a house which is known to be haunted. It's thought that nearly everyone who has owned it or lived there came to sticky end, but visit if you dare!
Flights to Venice start are very reasonably in October. It is known for being expensive when you get there, but if you head away from the popular tourist areas you can find some great local restaurants which aren't so pricey.