Multi-Centre Trips By Train Around Europe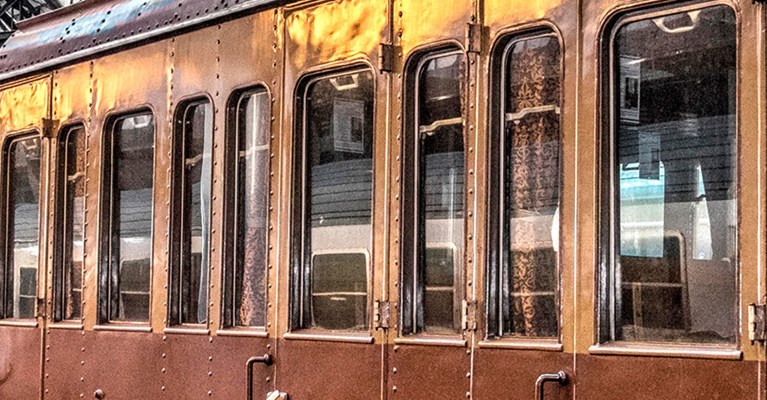 If you like the idea of exploring Europe by train, but think your travelling days are behind you, then think again. Despite its stereotypical student image, there are many benefits to purchasing Interrail tickets at any age, as the experience offers all the security of a more conventional holiday, whilst still remaining an adventure.
Launched in 1972, the Interrail Pass was designed to encourage the younger generation to travel the continent by rail. Fast forward 44 years and it's the over 60s market who are now taking advantage of discounted tickets and choosing to discover, or re-discover, the delights of Europe by train.
With First Class tickets now available to purchase, Interrailing is no longer about travelling on busy trains and sleeping in hostels. From Rome to Venice, or even Barcelona, there's never been a better time to travel around Europe in style. With over 30 countries to explore, a Global Pass will allow you to experience what different parts of Europe have to offer.
With a Senior Global Pass starting from just £238.00, for five travelling days within a 15-day break, Interrailing has never been more affordable. So if you're considering an alternative holiday this year, simply follow the advice below to make your dream multi-centre adventure a reality.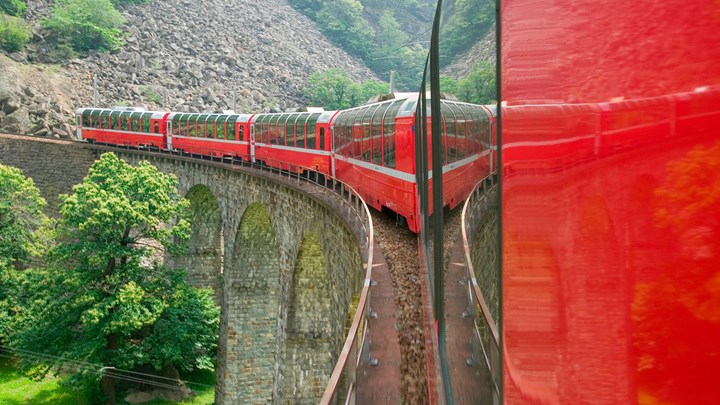 Organising Travel


One of the best things about an Interrail adventure is the flexibility it allows you to have. In theory, you can turn up at any station in Europe and simply catch the next train to wherever you fancy. However, if you're planning on visiting numerous different countries, it's worth creating an itinerary beforehand, to help keep your adventure on track.
Once you've booked your tickets, the next step is to begin planning your route. Whilst it's tempting to visit lots of different countries, don't underestimate how tiring it can be travelling from one country to another. It's worth trying to book your longer journeys through the night, as the majority of night trains have beds.
Another thing to bear in mind when planning your trip is that many train services require you to reserve a seat in advance. In France, Spain and Italy, these reservations can cost up to £20.00, so make sure you research your journey thoroughly before booking.
Interrail partners up with new businesses every year, so check out the latest discounts in each country before you travel.
Getting Around


Whilst the majority of European cities have excellent transport links, it might still be worth hiring a car if you're planning on staying in one place for a considerable amount of time. To get the best price, purchase your car hire in advance – as well as the cost, this will also give you plenty of time to read and understand the conditions of hire and the driving laws in that particular country.
If you're planning on remaining in one city for several days, purchasing a travel card (for the bus, tram and the metro) will likely be cheaper than buying numerous single tickets. Depending on what city you're visiting, don't rule out alternative travel too. For example, one of the best ways to explore Copenhagen, Amsterdam and Bordeaux is by bike.
Places to Visit


If you're looking for sophistication and class, visit Barcelona. Tourists flock to the city to admire its Modernista architecture. When the sun sets, spend the night at the Gran Teatre del Liceu, which has long been one of Barcelona's most famous music venues. The venue is decorated with gold leaf, plush red carpets and ornate carvings.
Costa Brava is another popular destination in Spain thanks to its golden sandy beaches, crystal clear waters and its quirky little fishing villages. The region is the apple of Catalonia's eye and is well known for serving some of the freshest seafood and tastiest meats in the country.
Renowned for its art and architecture, Florence is another must-see city. Whilst you're in Florence, check out the legendary Uffizi Gallery, home to the world's greatest collection of Italian Renaissance Art. Examples of the art on display include The Ognissanti Madonna by Giotto and The Battle of San Romano by Paolo Uccello. Aside from the Uffizi Gallery, the city has an abundance of vibrant restaurants and a classy nightlife scene.
After visiting Florence, it's worth catching the train to Venice where you will see some of the world's most famous churches and museums. Standing in the centre of the wonderful Piazza San Marco is an experience in itself. If you're planning on visiting the city, take a punt down one of the city's picturesque waterways in an iconic gondola.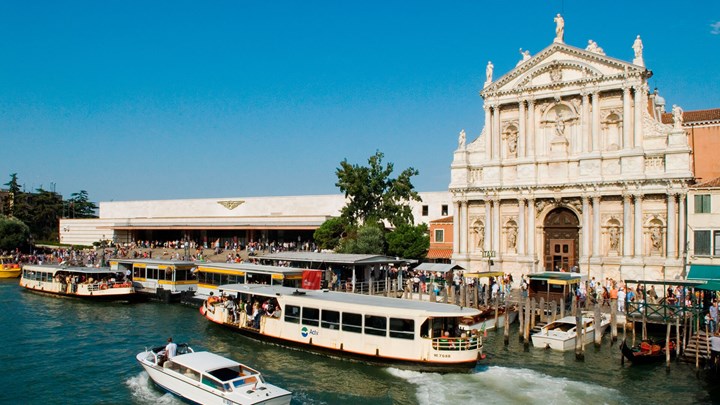 Accommodation


When it comes to Interrailing, the quality of accommodation is something a lot of people fret about. However, if you use hotel comparison sites like Trivago, it's simple enough to find high-quality accommodation at a bargain price.
If you would prefer to err on the side of caution, book your accommodation with a hotel chain that operates throughout Europe. This way, you will know what to expect before you arrive. However, don't rule out staying in a hostel, as the majority of them have come a long way over the years. For example, Sophie's Hostel in Prague has beautiful exposed brickwork, air-conditioned rooms and free Wi-Fi.
Whichever way you choose to book your accommodation, make sure you don't arrive in a city without knowing you have somewhere to sleep.
Travel Insurance & Money


Since you're likely to be visiting several different regions and countries, make sure you purchase comprehensive travel insurance before you begin your Interrailing adventure. By purchasing travel insurance with Asda Money, you will be covered for emergency medical and dental expenses, lost or stolen bags and money, and the cancelling, delaying or abandonment of your trip.
For the best exchange rates, it's usually cheaper to exchange money before you travel. If you would prefer not to carry large amounts of cash, it might be worth using the Asda Money Currency Card. The card comes prepaid with Chip and PIN security and can be used wherever you see the MasterCard Acceptance Mark.
If you're considering travelling Europe by train, make sure you keep up to date with @FCOTravel to ensure you're in the know about any events or issues taking place in the cities or countries that you're considering visiting.