Are Electric Cars Cheaper to Insure? - Asda Money
Save money on electric car insurance while helping to save the environment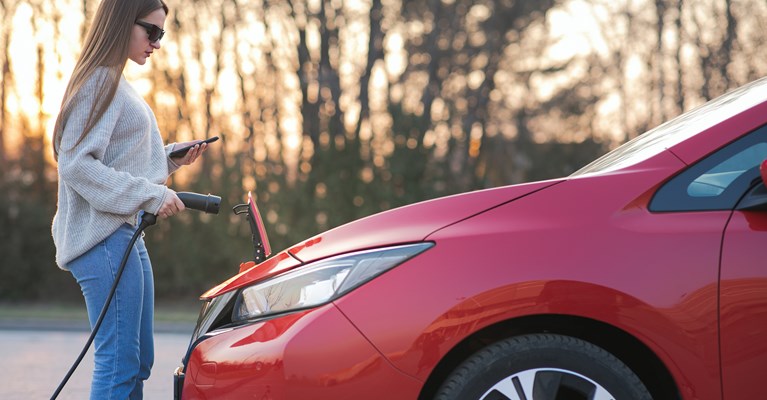 There are more and more electric cars on the road as people turn to alternative options  from typical petrol or diesel cars. While electric cars can help to reduce your carbon footprint and keep costs down as fuel prices rise, a key part of investing in one is to ensure it's properly insured to avoid potentially costly repairs if something is to happen.
Do all insurers do electric car insurance?
While the market for electric cars is steadily growing, not all providers are ready to offer insurance for electric cars – but that doesn't mean that you won't be able to find a range of providers to get quotes from.
There are car insurance providers who specialise in electric car insurance, offering electric car owners a range of insurance features which include what you'd expect of a standard car insurance policy, as well as some which are specific to electric cars.
These can include car recovery to the nearest UK charge point if your battery runs flat mid-journey, cover for your charging cables and wall box, and repairs specific to electric cars.
Some of the bigger car insurance providers are trying to normalise electric car ownership, so have started to include electric cars under their standard car insurance policies rather than requiring specialist car insurance policies.
How expensive is it to insure electric cars?
Because electric cars are a relatively new type of vehicle popping up on the road, it can be quite expensive to repair them as the parts aren't as readily available. This causes electric cars to sit in higher insurance groups due to the advanced technology within them which can be harder to find replacement parts for, and the repairs themselves have to be carried out by specialised mechanics who're trained to repair electric cars.
However, electric cars aren't as powerful as diesel or petrol powered vehicles, which can bring down the cost of insurance quotes. Insurance providers are also starting to see that electric cars are looking more and more likely to be the future for car travel and are pricing their insurance policies more competitively than before.
Some providers are even willing to give electric car drivers insurance premium discounts for driving electric cars, as they help to cut down on emissions and boost the appeal of electric cars.
Does it cost more to insure an electric car?
While electric cars aren't the cheapest cars to insure, as their parts can be harder to source and they're still a relatively new technology, they're still not as expensive as most high-performance cars.
However, the discount that some providers offer on electric car policies coupled with lower fuel costs can offset the higher insurance premiums and save you more money than you might expect at first glance.
ASDA Money is a trading name of Asda Financial Services Ltd and Asda Stores Ltd which for general insurance are Introducer Appointed Representatives of Vast Visibility Limited, 8 Princes Parade, Liverpool, L3 1DL, authorised and regulated by the Financial Conduct Authority. Firm reference number 566973. You can check these details on the FCA Register.
The ASDA car comparison service is arranged by and administered by Vast Visibility Limited.